Blog
Details

Hits: 242
Home staging is a powerful tool when it comes to selling your home; the right staging can work miracles in most cases. Simply put, home staging is the term which describes preparing your home or 'setting the stage' for a potential buyer. This involves decluttering, organising, redecorating, cleaning, rearranging furniture and other strategies to make your home as appealing as possible.  Staging is not designed to hide issues with your home, instead you should resolve these before you place your home on the market. With this in mind, here are some problems that home staging can't solve when selling your home.
The big two
Adding some carefully positioned plants and flowers can not hide the obvious when it comes to outdated or tired kitchens and bathrooms. These are two rooms that can make or break a sale and, therefore, you need to ensure that you have done what is required to bring them up to standard. Broken doors or shelves withing kitchen cabinets are not only a turn-off but can ring alarms about the condition of the rest of the property. New grouting and a fresh lick of paint can make a huge difference, and should your kitchen doors need some love, could painting or re-spraying be a solution?  One thing is for sure, you need to work harder in these rooms to make other areas of your home shine.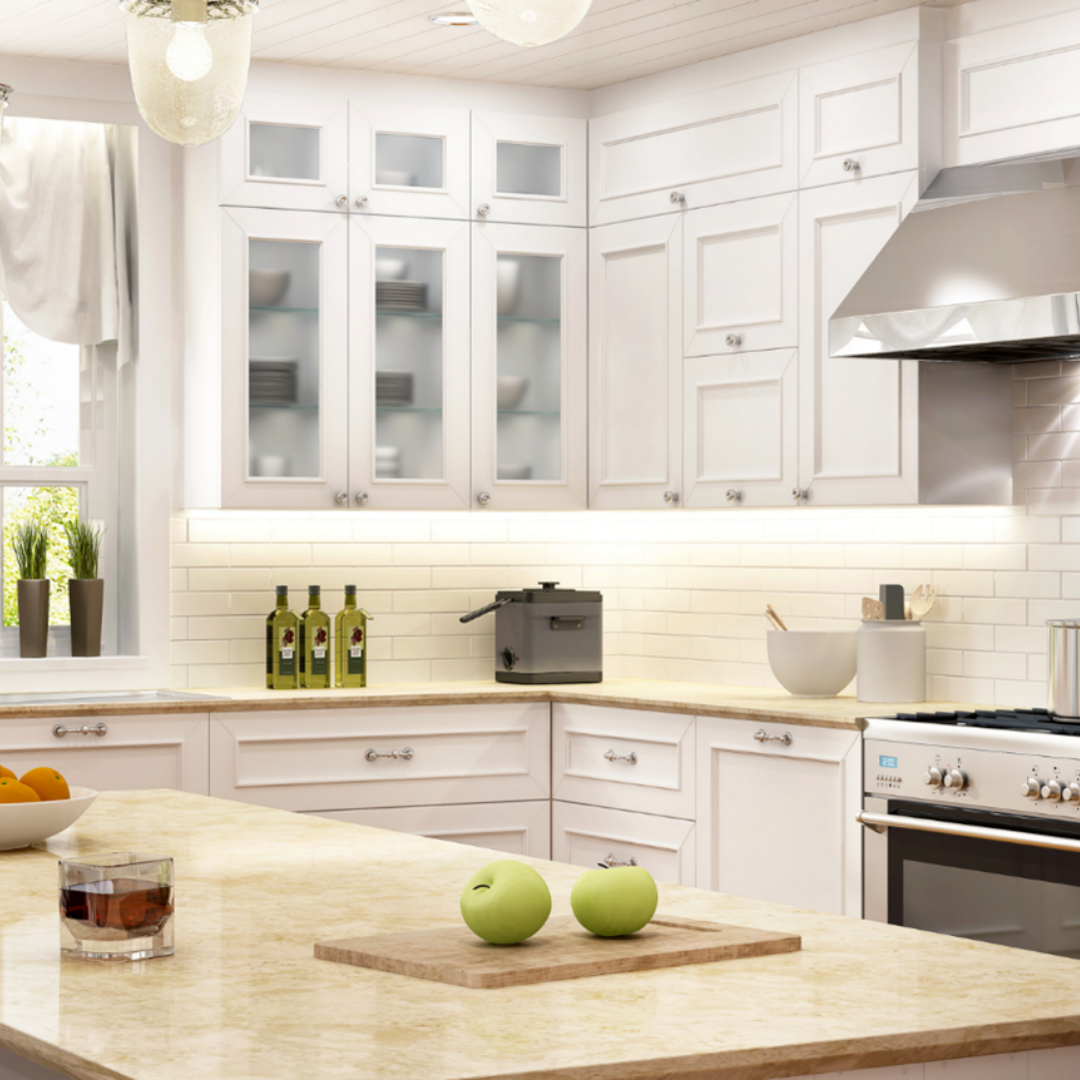 Outdated and odd features
All homes, especially older ones, can charm buyers with their character and quirkiness, but should this uniqueness be odd or outdated it will have the opposite affect.  Home staging won't distract buyers from the weird and wonderful, in fact it will focus their attention completely and away from the property as a whole and could also impact the potential value of your home as well. Therefore, if you have neglected to update or remove such features we would certainly recommend that you consider undertaking the work before you take the step of inviting estate agents round to value your home.
Rushed makeover
You may have been working hard to get your home ready for sale but decided that you don't need to decorate. Adding the most stylish and exquisite pieces to a room won't disguise a tired paint job, and buyers will notice. But in the haste to get your property on the market your paint job may not be to a professional standard, and this will stand out a mile. If you are not up to the task then investing in a decorator will take away the stress and also leave your home looking like Britain's Next Top Show Home.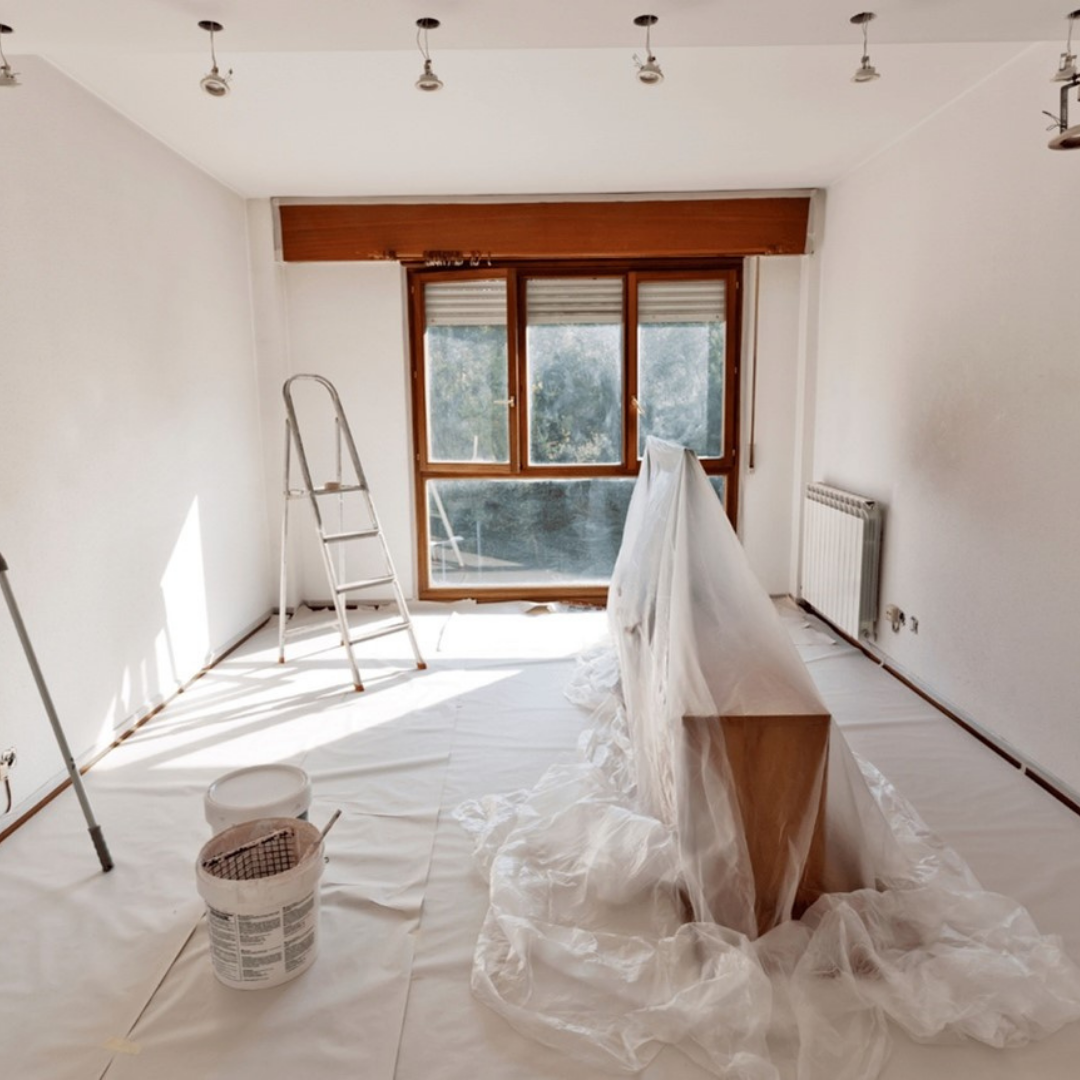 Damaged flooring
Rugs are often used in home staging to define spaces within a room; what they are not designed for is to hide damage or other floor issues. Some flooring problems can be felt underfoot when walking across the area, and hiding them with a rug will look deceitful, which is the last thing that you want when selling your home. Take a look at your carpets as well – have they seen better days? If so, it could be worthwhile replacing them or at least having them steam cleaned so they are looking the best they can be for potential buyers.
No hiding smells
Your home could look immaculate, be beautifully staged and be the dream that buyers are seeking, but if there are unwanted odours, the image that you have created will be shattered into pieces. If you are a smoker or have pets, having rugs, carpets and furniture cleaned will help to remove those lingering smells which potential buyers will notice immediately. Also, be wary of using plug-ins, air fresheners or scented candles – these can have very strong and dominant fragrances which can overpower a room. Using such strong scents can also start buyers wondering if you are trying to hide other smells which are lurking underneath.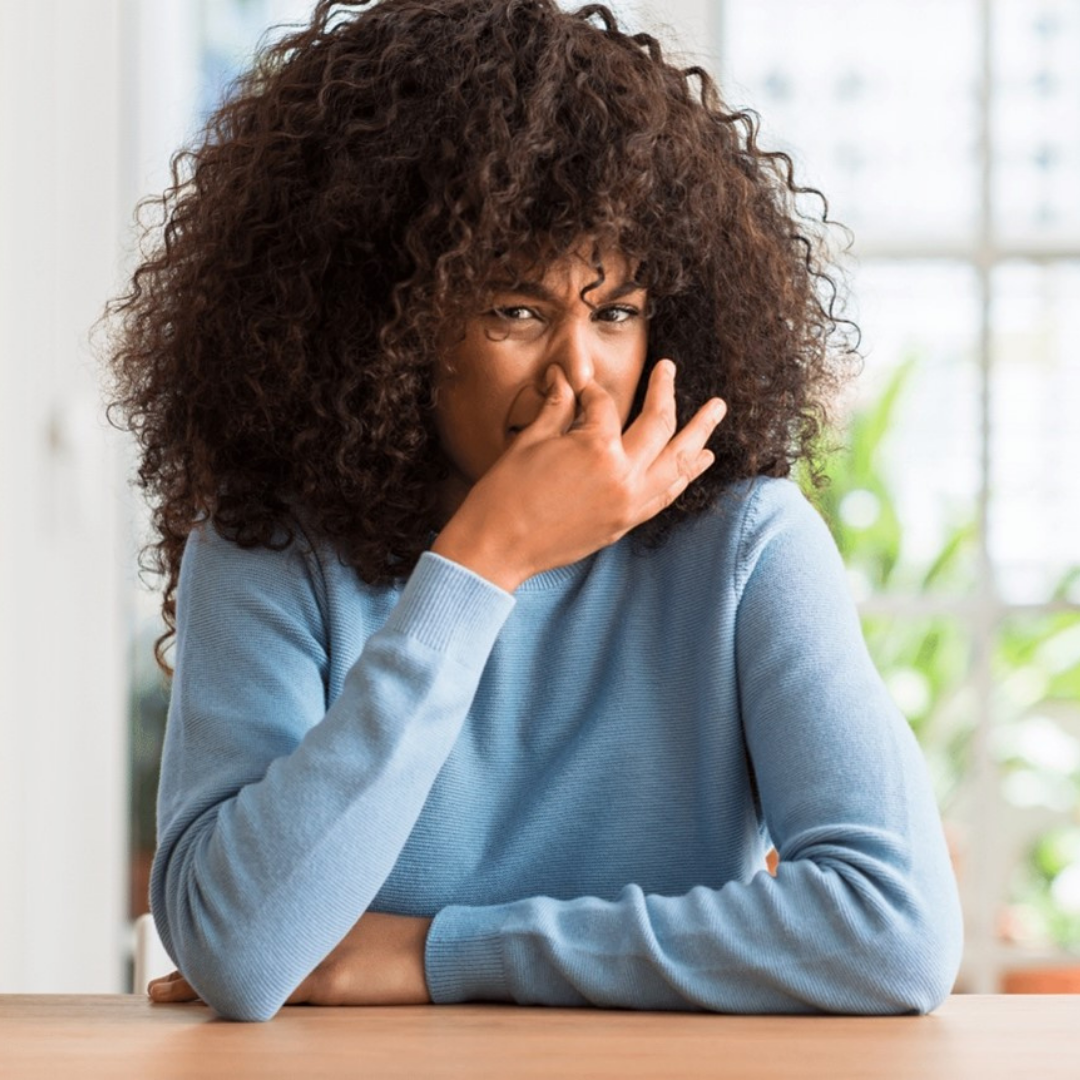 Do the work
If you wish to get the best price for your property, you need to put in the work before you look to place your house on the market. Home staging is there to enhance your home's natural beauty, not to be used as a tool to hide its issues. It is important that you look at your home through critical eyes, only then can you see its flaws just as a potential buyer will do on a viewing.
If you would like advice on how best to approach getting your home ready for sale, call our sales team.
Details

Hits: 193
The average asking price across the UK is now £403k compared to £339k in Q1 2019, an increase of nearly 19% in two years. Book a valuation with Deakin-White to find out how much your home is now worth - www.dwrealestate.co.uk/valuation
With a sustained high level of Sales Agreed and no significant increase in properties coming to market, the lack of available properties is continuing to push prices up as demand currently significantly exceeds supply, providing for a sellers' market.
All regions of the UK have benefited from the increase in property asking prices with the lower performance of Inner & Outer London a direct consequence of the impact of the pandemic.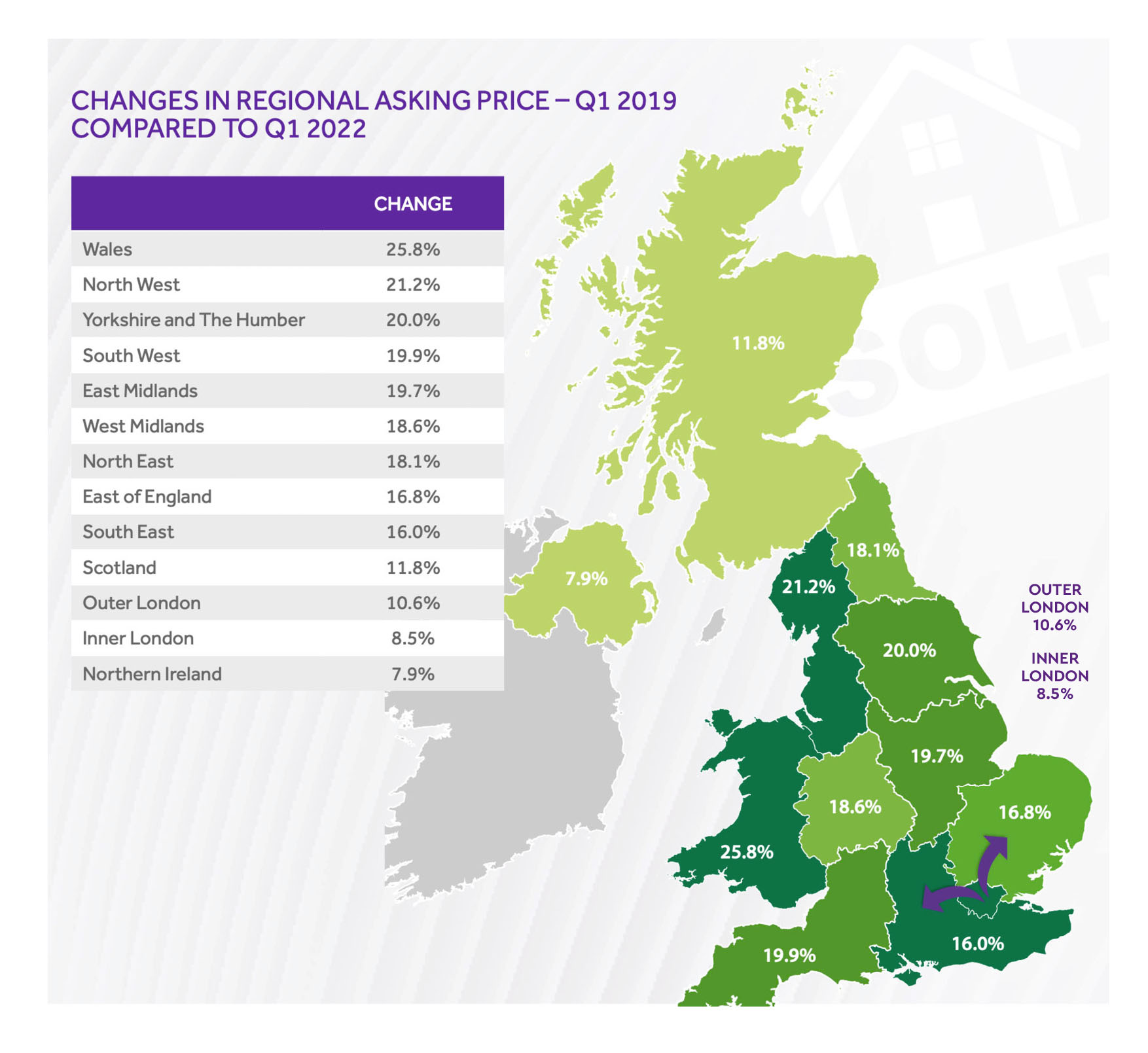 Our extensive property data tracks homemovers as they make their way through the buying and selling process. Known as the Homemover Wave, this journey can last several months and is broken down into the specific stages below and triggered by activity such as online property searches, surveys and EPC reports.
At the beginning of April 2022 there are over 1.45 million households progressing through the home move journey. This is an increase of nearly 300k compared to January 2022 with the number of people entering the top of the funnel rising significantly.
The spending power associated with this massive volume of movers can bring huge revenue gains and strong ROI across multiple sectors and categories, particularly as our economy and retailers start to experience a slowdown in consumer expenditure.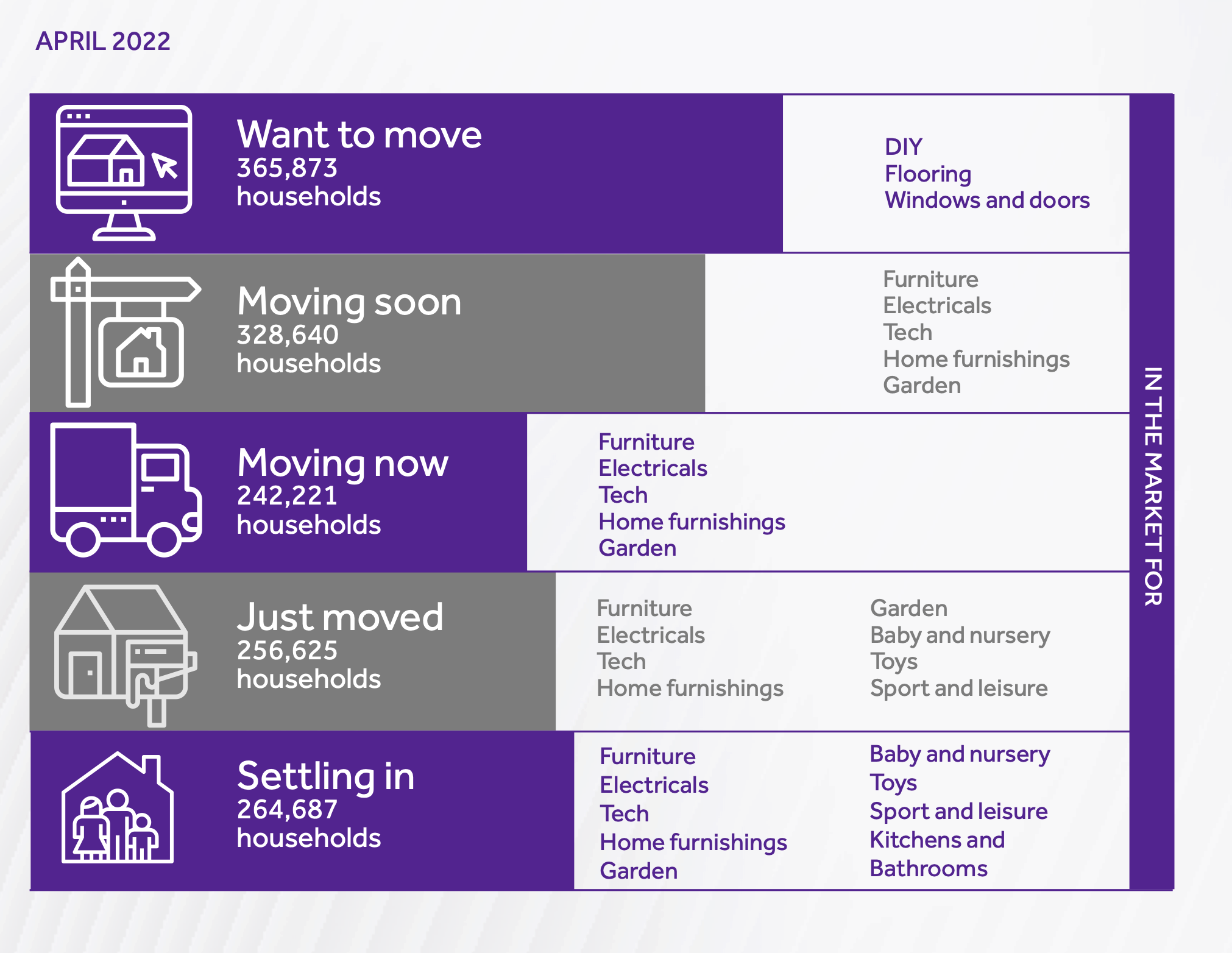 If you are thinking of selling, click this link to see book a valuation today - www.dwrealestate.co.uk/valuation
Details

Hits: 163
No matter which TV channel you switch on these days there seems to be a programme about dating, from Love is Blind and Love Island to the one that is always met with disbelief, Married at First Sight. Here contestants commit to marrying someone they have never met, and, before you gasp in horror, many buyers commit to making the biggest investment of their life to date by buying a property after the first viewing. With this in mind, what tips can you as a buyer learn from such dating shows in our Married at First Sight Deakin-White Edition.
The wedding
You have been trying to find the ideal house match for weeks, maybe months and even years. Just like online dating, things can be equally frustrating: properties may not look the same as the photos or you don't get that initial and all-important spark, and then you get a call to view a property that you have not seen, before it hits the market. You walk towards the property with trepidation, unsure what to expect, nerves are battering your stomach and you hope it is everything you imagined.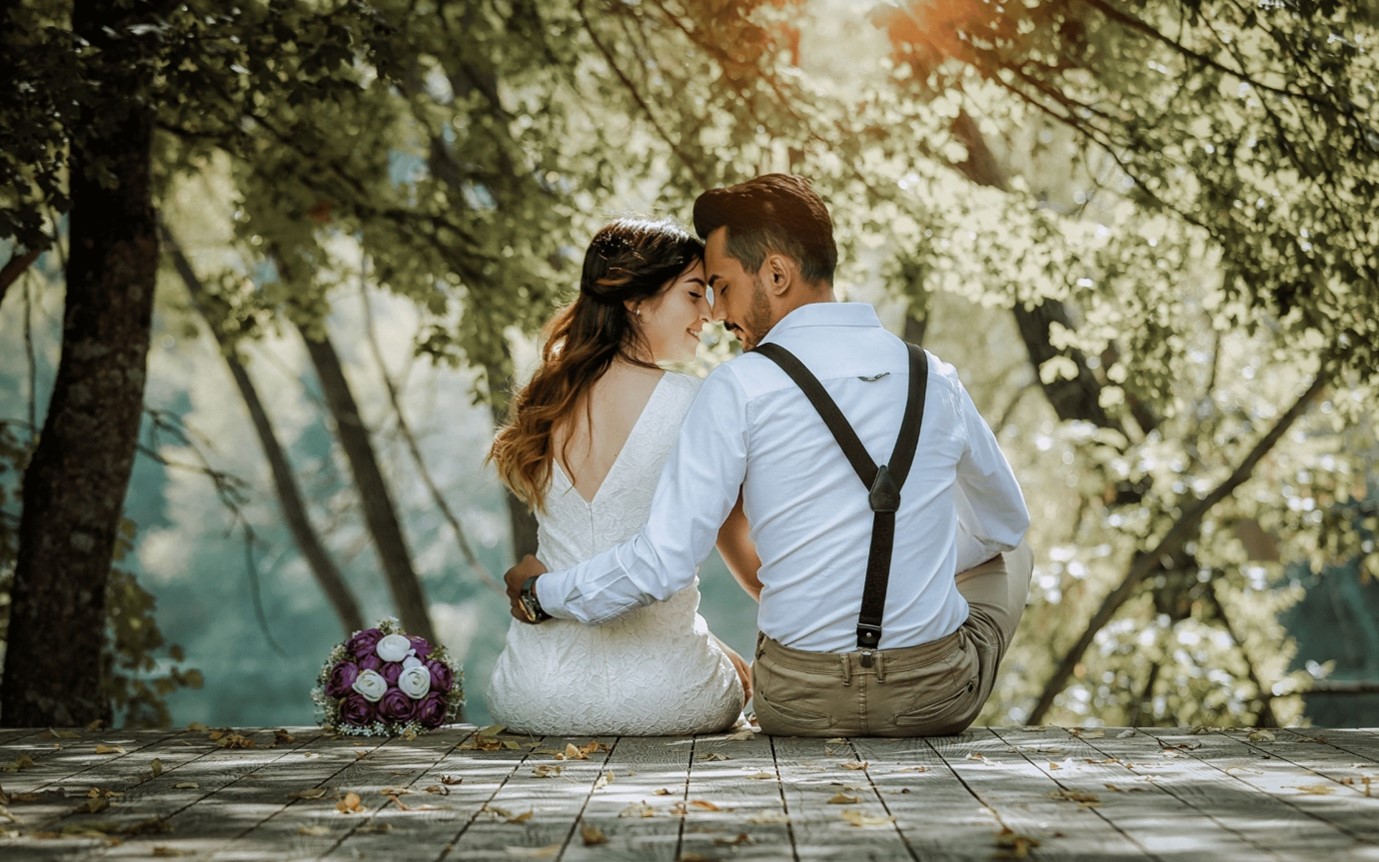 As you walk through the door, do you have butterflies? Is there a spark? Are you falling in love?  First impressions are, of course, important, but do make sure you take everything into account so your heart doesn't rule your head and you have disappointments down the line.
The morning after
Things always look clearer the next day, but with the current property market you may not wish to wait to make a move. It may not take until the next day for the cracks to appear in your love for the home; there may be things that will mean you have to compromise on your wish list, or the property could need some work. Just as nobody is perfect, a 'perfect' property can have one or two niggles, so always look at everything and only when you have the full picture can you be sure if this house is the new love of your life.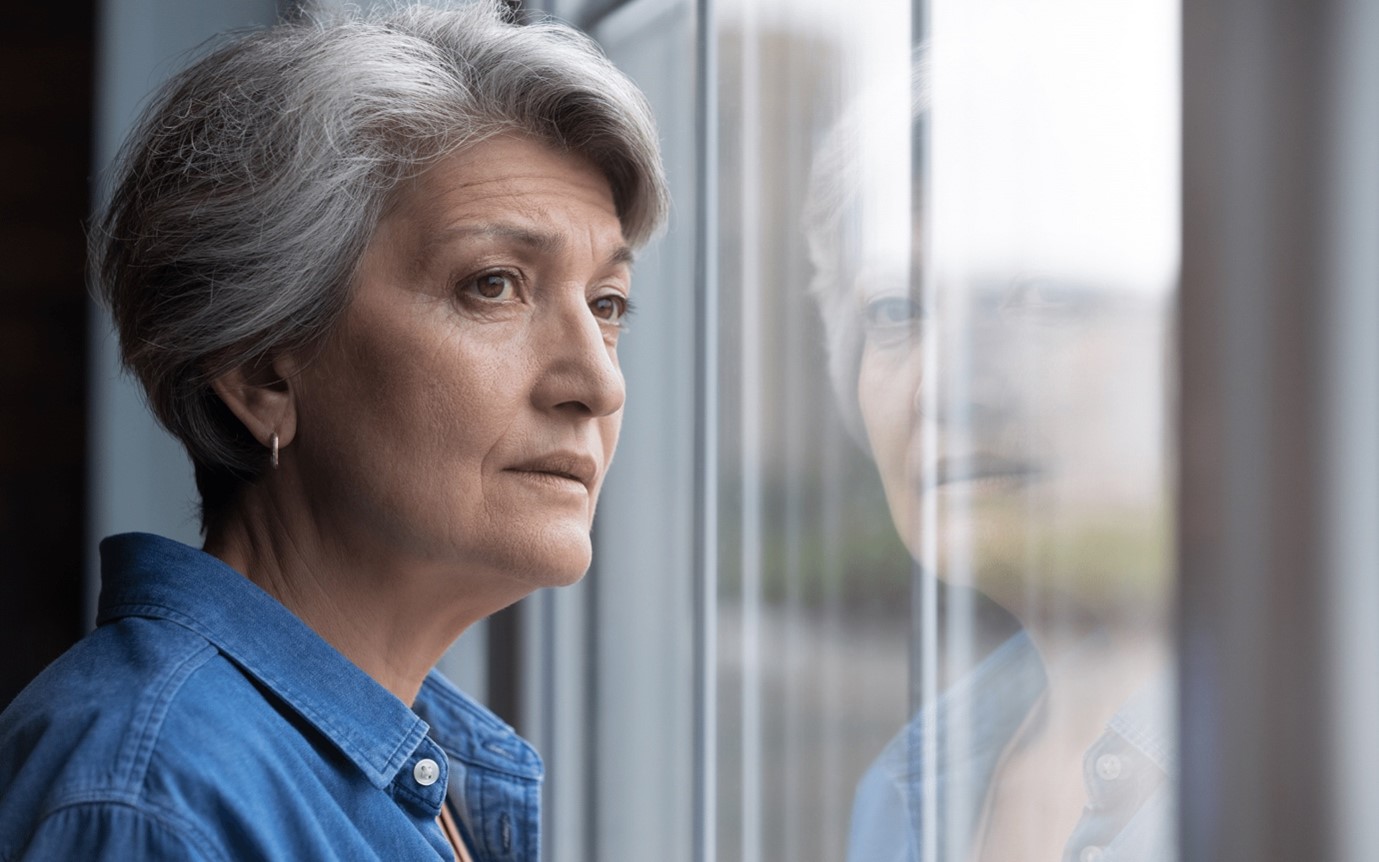 The dinner party 
One of the events the contestants in the TV programme participate in is the regular dinner party, where they all get together to air their views and opinions. You will no doubt wish to discuss the property with your friends and family, and they will no doubt have a few things to say. Remember that they have not seen the house, so can only go from your feedback, but don't let them cloud your judgement. You know in your gut if this is the one for you.
Commitment ceremony 
Are you ready to commit to this property for the foreseeable future? It is decision time: are you going to say I do to this property you have only seen at first sight? If you have any questions, now is the time to get them answered; as well as asking advice from those close to you, you should also ask the experts. At Deakin-White we want you to ask questions, because the more you ask the more certain you will be in the decision you are about to make.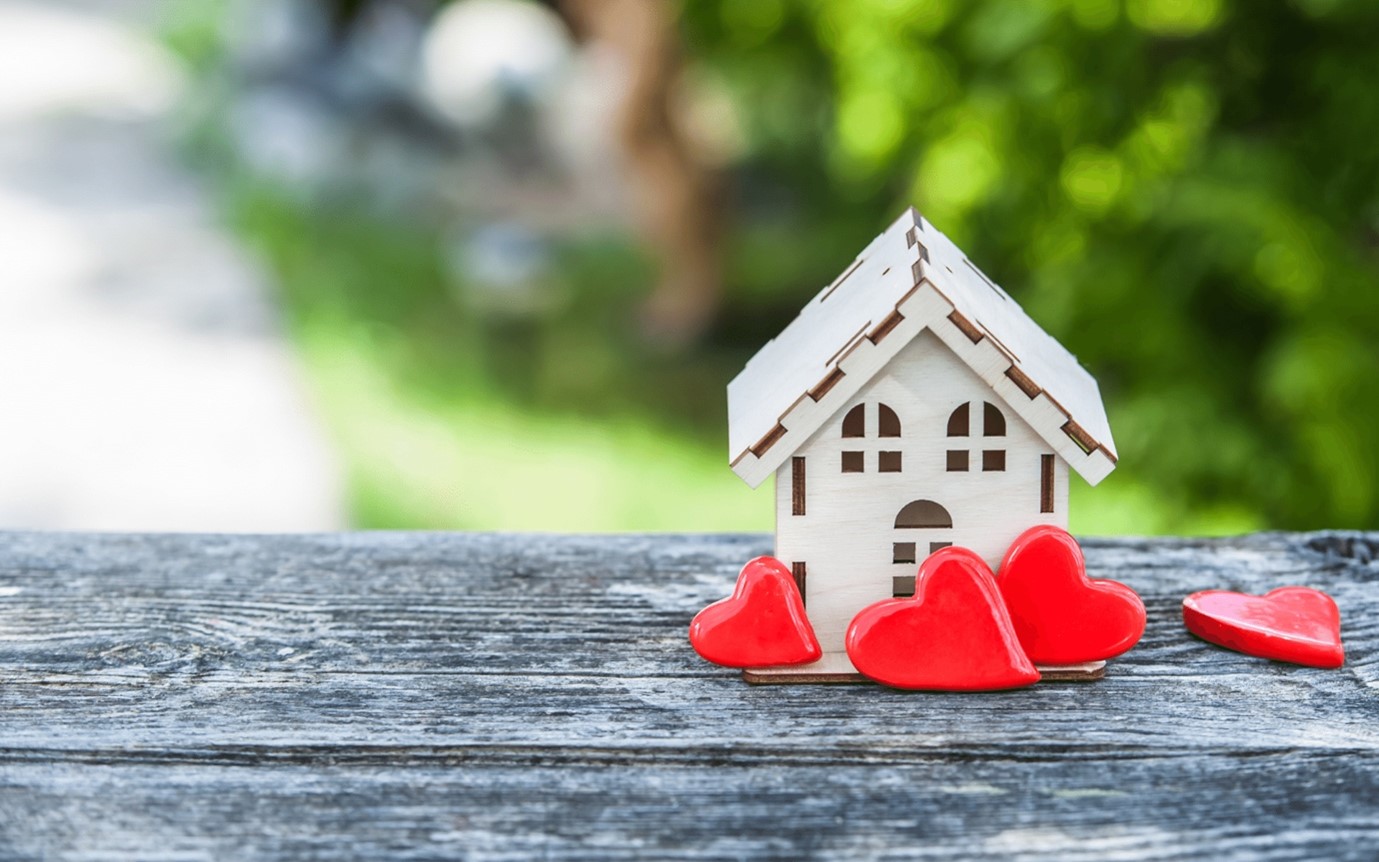 Final vows 
Having an offer accepted is only the starting point for buying a property. You think finding a property to love is hard. The sales process can shatter emotions, create issues and doubts, and put your certainty for this house of your dreams at risk.  You need to keep reminding yourself of the importance of your feelings at 'The Wedding', acknowledge those morning-after thoughts and see the positives, consider those views expressed at the dinner party and how you made the decision to commit.
You and your new home will face some challenges in the years to come, and you will never forget the first time you met At Deakin-White we look forward to playing a part in your very own Married at First Sight Deakin-White Edition. Give our team a call.
Details

Hits: 251
It's the season of bank holiday weekends, which for many of us means a chance to do some DIY and upgrade our home. You want to ensure any changes you make create a better environment for your family but also add value to your home should you decide to sell in the future. DIY can be a blessing and also a curse: it has the ability to enhance our homes but also destroy them.  According to independent inspection body RISA, homeowners have spent over £6 billon trying to resolve DIY disasters. At a time where every penny counts, you won't want a DIY SOS rather than an upgrade that will add value to your home.
Know your limitations
Before you pick up a hammer, knock down a wall or rip out the bathroom, be honest with yourself; we know that DIY can save you money and we relish the challenge and sense of achievement when the task is completed and looks fantastic.  But what happens if you are out of your depth, and the small job uncovers another issue? Know when to get a professional in, as bad DIY can quickly knock thousands off the value of your home.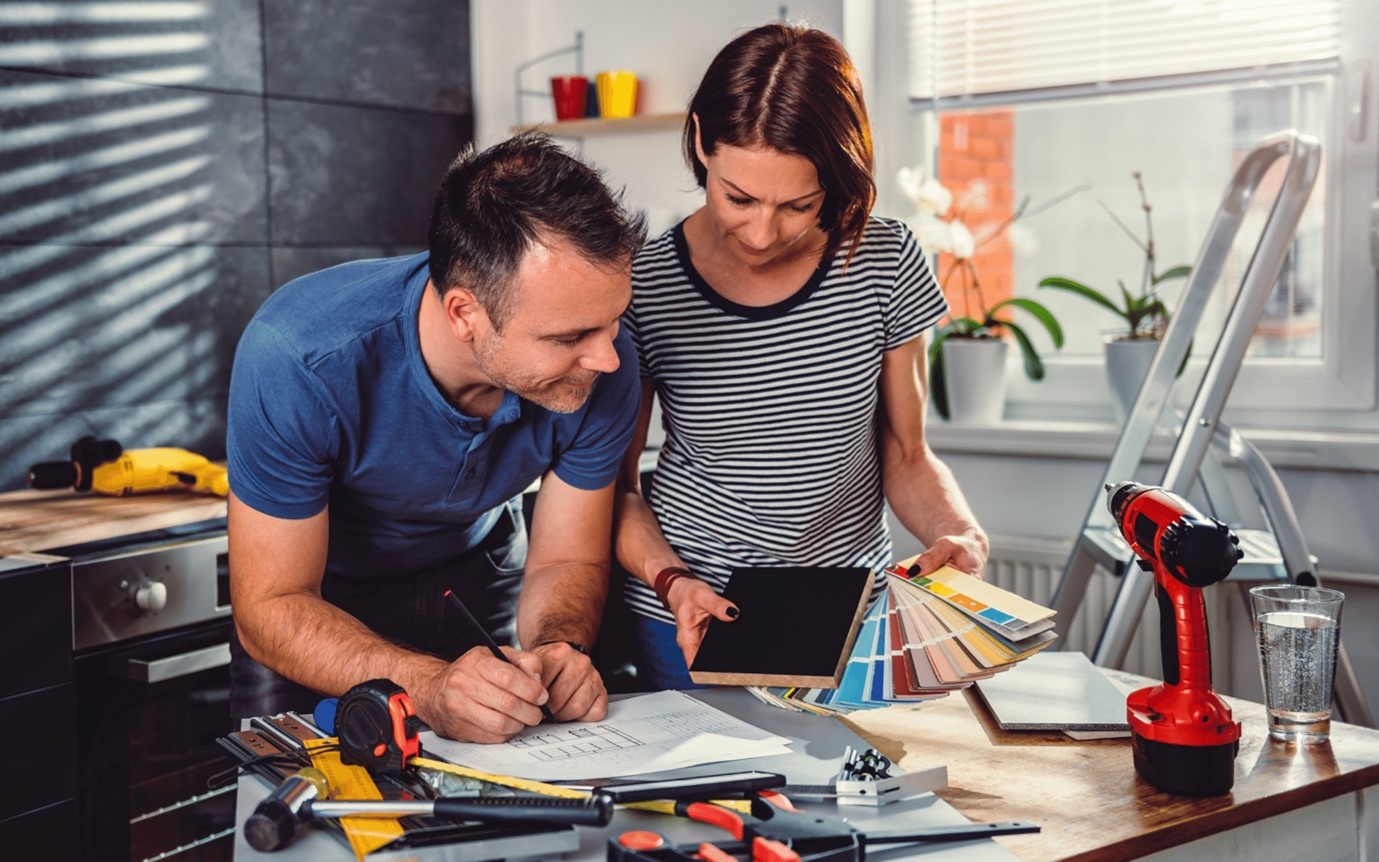 Start with first impressions
There will always be that house on a street that stands out from the rest: the home whose exterior shines, it may be minimalist chic, beautifully adorned with hanging baskets, or just give off that warm welcome that shows the home is loved. First impressions really do count and set the tone for the rest of your home; therefore, when it comes to where to start your DIY jobs, start from the very beginning with kerb appeal.
Your front door is the focal point of your home's kerb appeal, a quick wash or a fresh coat of paint can really make a huge difference.  Jet wash any paving. A healthy lawn and tubs and beds full of colour and life with seasonal planting will show that this home is loved and cared for. Potentially, having an attractive kerb appeal could add 2% -3% onto the value of your home.
Don't forget the small stuff
It is easy to pay attention to the big jobs you wish to undertake and neglect those little jobs for another day. But it can often be the little things that ring the biggest alarm bells for potential buyers: dirty walls, mouldy sealant, broken lightbulbs all say that this home is not cared for and buyers will wonder what bigger issues lie beneath the surface.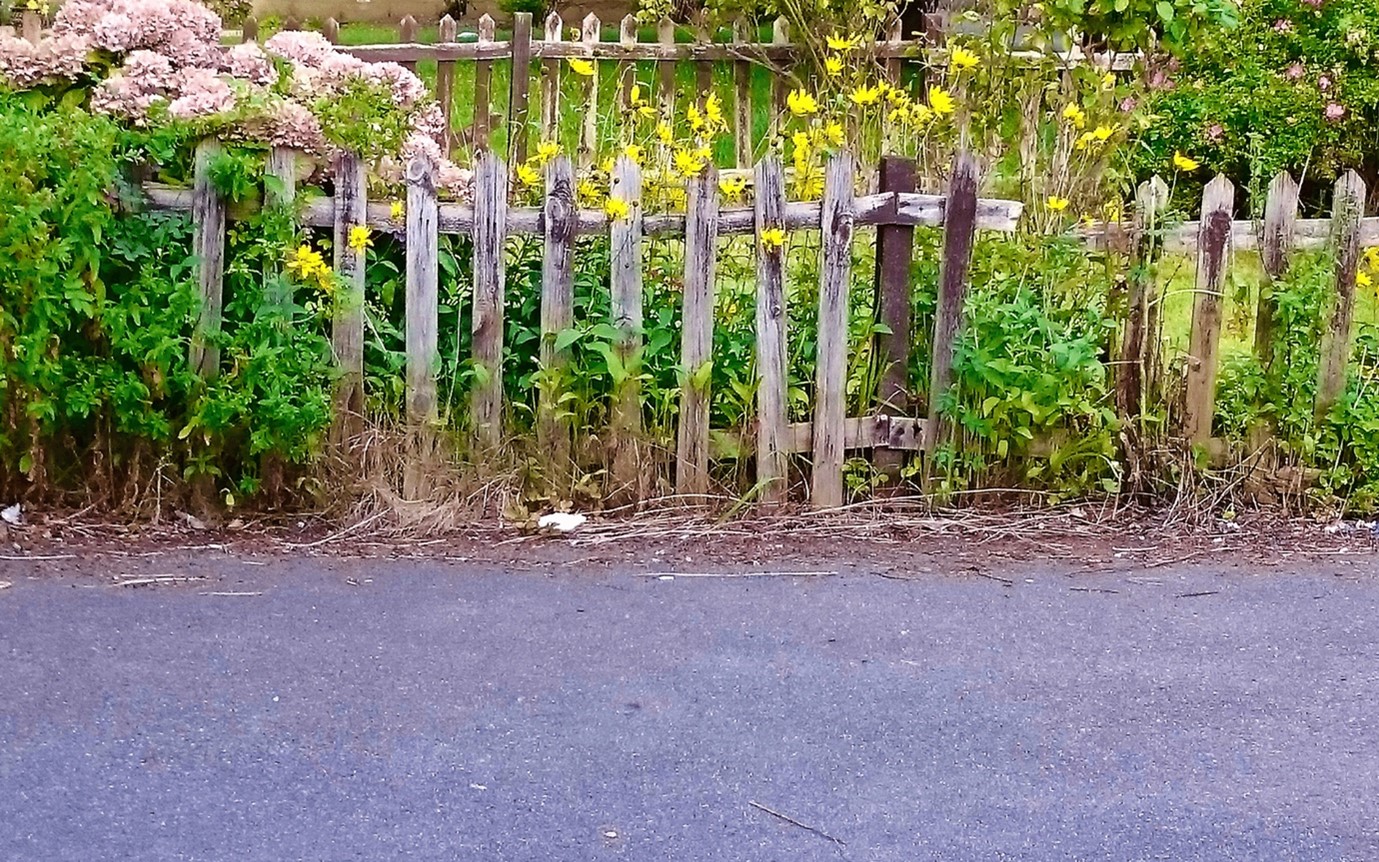 Bathrooms
At some point you may wish to upgrade your bathroom, especially if it is starting to look tired, as this is a space in our homes where we can relax. The bath vs shower debate is one only you can decide, but bear in mind that, should you decide to sell in the future, not having a bath could turn some buyers off your home. Whatever you decide, it is essential to get it right and keep to your budget. You may wish to seek professional advice, or even ask them to undertake some of the work. As they say, kitchens and bathrooms sell houses, but most importantly create a bathroom that you will love to spend time in.
Your outdoor space
Your garden or terrace is an extension of your home; it is another 'room' in your property that, as the warmer weather starts to appear, you will want to spend a lot of time in. During lockdown we know that gardens were a DIY favourite, and the passion for having a garden that works for your family has not diminished.  Every member of your family can potentially have a hand in upgrading your outside space, whether it is choosing the plants and shrubs or doing some heavy lifting as required.   Our tip would be to make sure that your different zones flow into each other and that your choice of materials creates a cohesive style that defines and elevates your garden into a stylish haven you all can enjoy.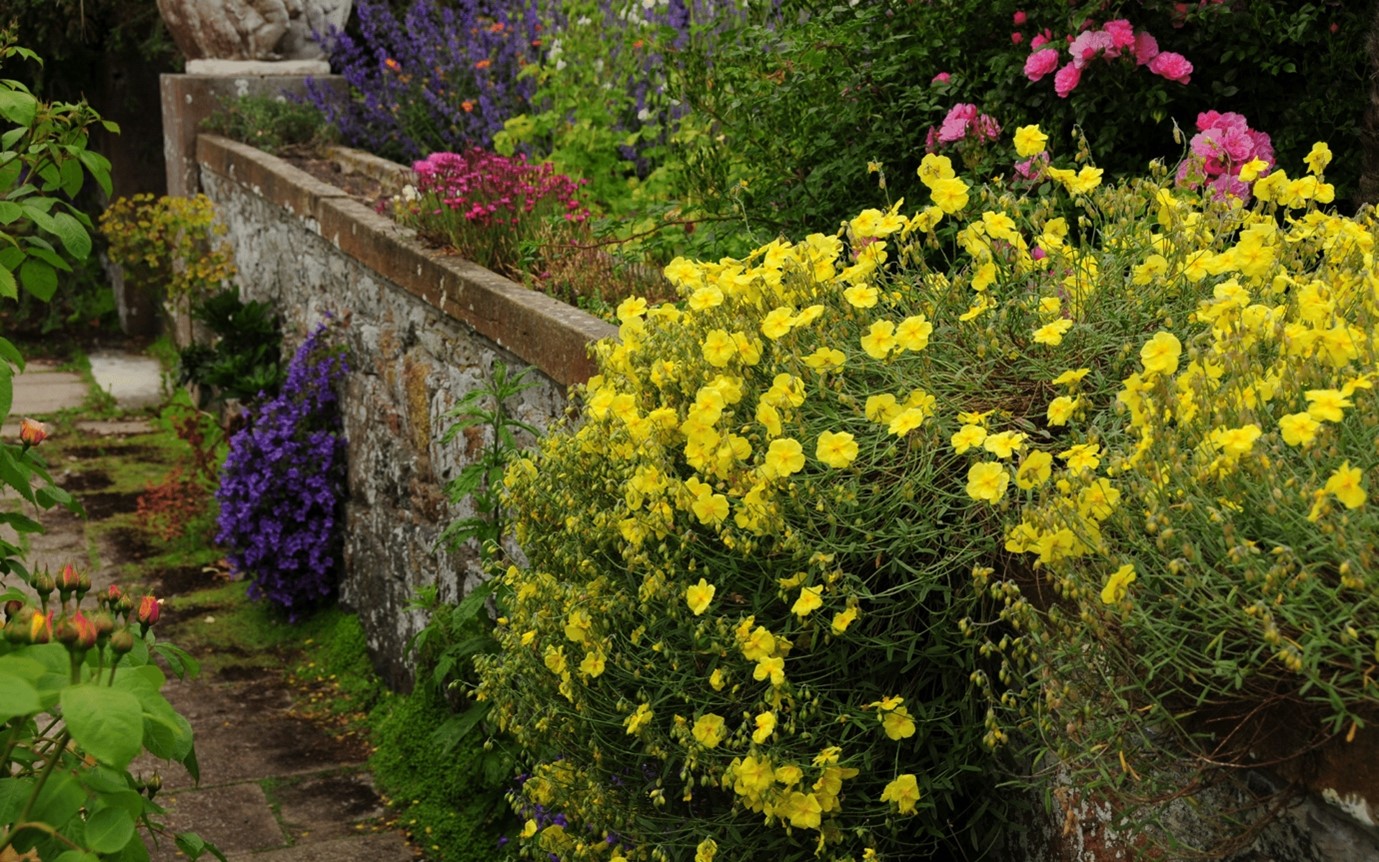 Upgrades on a budget
There are many jobs you can do that will potentially help the value of your property but will also not require a large investment like a new kitchen or extension would. From decluttering to decorating, organising and freshening your home's décor can make a huge difference to how you enjoy your space as a family but also can increase your home's attraction to potential buyers. There are plenty of 'organising' shows on TV to give you some inspiration, from Netflix's The Home Edit to Stacey Solomon's Sort Your Life Out, with some simple changes your home can be transformed.
A word of caution
We would be remiss if we didn't advise you that not all renovations and home upgrades will add value to your home, therefore, if you are thinking of undertaking a big project, please talk to your local estate agent to ensure that the works you do will add value and not exceed the ceiling price for a property in the area. 
If you would like any advice on simple or big DIY upgrades that will add value to your home, please call our team.