Blog
Details

Hits: 143
Deakin-White have agreed 21 sales so far this month. That's at least one properly sold subject to contact every day in November.
This is unusually high for November, and we still have a very high demand for properties in this very buoyant market.
We have clients who have been pre-qualified by our Deakin-White Team and are waiting for a property to come on the market which ticks their boxes.
If you are considering selling now or in the near future, please contact Deakin-White to arrange a valuation as we most probably have a client who would buy your property today.
Click here to book a valuation: https://www.dwrealestate.co.uk/valuation
Click here for the latest market insight for your local area: https://dwrealestate.research.homesearch.co.uk/property-results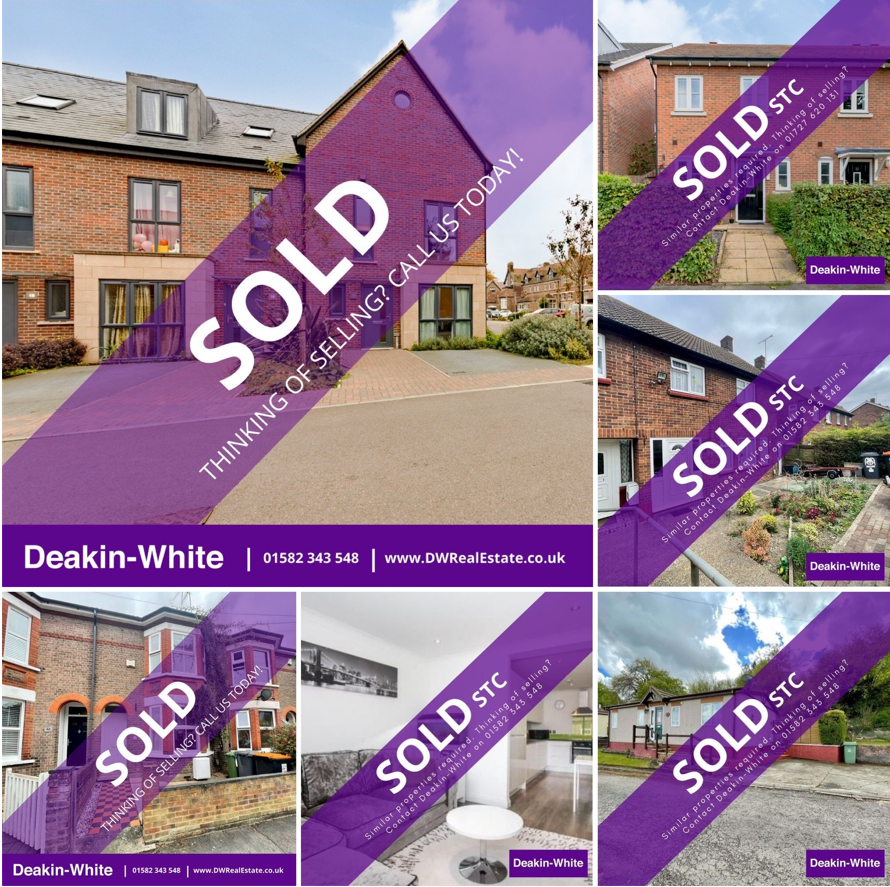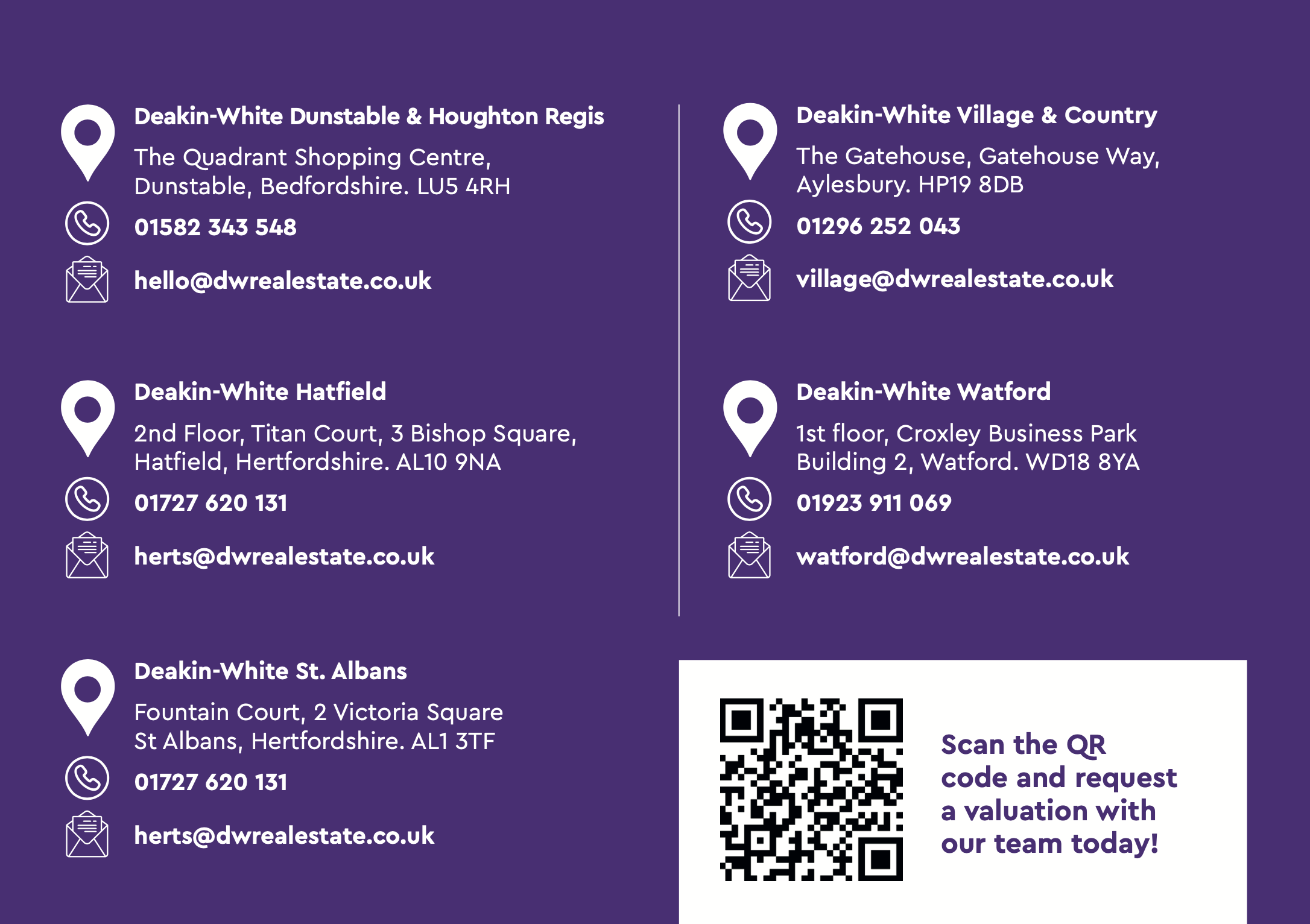 Details

Hits: 136
The weather has turned, from heaving downpours to chilly temperatures, those woolly hats and thermal coats are now becoming the norm. We know that many people are worried about keeping warm this winter with the rising cost of energy bills and as such, according to the Energy Saving Trust, four out of ten of us will be avoiding switching the heating on. With more of us working from home than ever before, being cold will certainly be a hindrance to productivity. With this in mind, our team at Deakin-White have come up with some ideas to help you and your home stay warm this winter.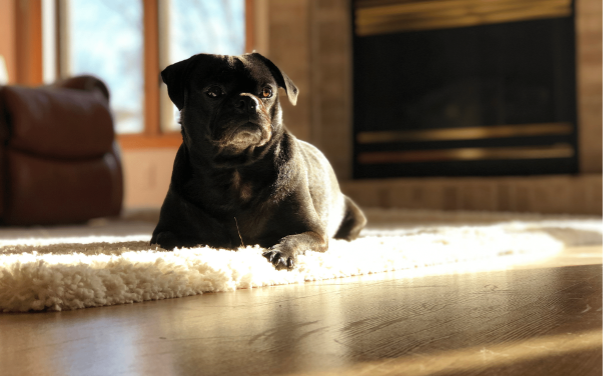 Change your habits
The last thing we would suggest is being very uncomfortable and cold so if you need to put the heating on can you turn your thermostat down by one degree? By doing so, it is estimated you can save up to around 10 per cent of your fuel bill.
Soft furnishings
Making a few new additions to your home's interior décor can help keep the warmth in, which can only be a bonus. Thermal curtains can provide your room with extra insulation via 'triple weave technology'; they also have blackout and noise-reducing capabilities, so not only can they help to keep the heat in but they also can keep your room cosy.

Rugs are also another way to add additional insulation, around 10 per cent of heat can be lost through uninsulated floors. Whether your floors are insulated or not, the addition of a stylish rug will be a great way to keep your home snug this winter. Draught excluders are probably not something you had thought of as the ideal accessory for your home, but those retro beauties can really make a difference in keeping the cold air out. There are a wonderful array of styles available on the market these days, you are bound to find one to match your colour scheme.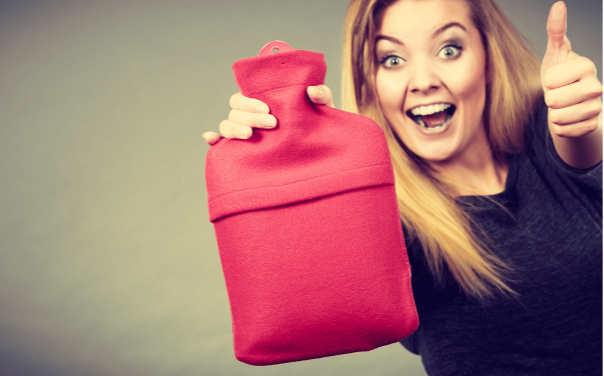 Additional warmth
There doesn't seem anything sexy about having an electric blanket, but we bet that when you venture upstairs and feel the chill in the air, you will be delighted to snuggle under the covers to glorious warmth rather than experience the sudden shock of icy sheets.  An extra blanket or throw is an ideal accessory to any room, something to cosy into whilst watching a movie, or an extra layer on your bed.
Another way to add extra warmth is through a good old hot water bottle – quick and easy, there is no more perfect way to eliminate any chills when you arrive home. You can choose from those full of beans which you can heat up in the microwave or a traditional boiled water filled one.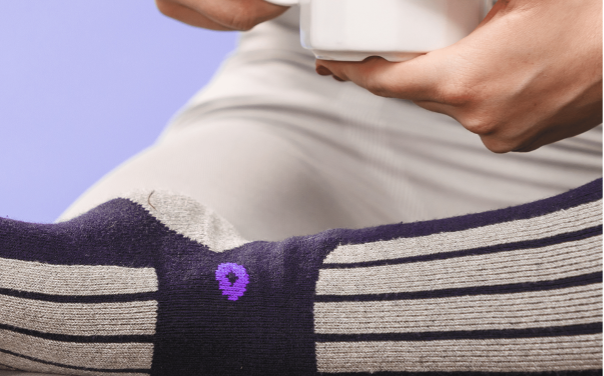 Extra warmth
Of course it is always beneficial to put on an extra layer but make sure it is a thermal one; you don't need to be heading down the ski slopes or hiking over the moors to wear such clothes. Good winter woollies are worth their weight when it comes to colder days and nights, a good pair of warm slippers can keep your feet warm which will also help your overall body warmth. Underlayers such as thermal leggings, merino wool tops or even an extra vest will all help to keep you feeling comfortable when things get chilly.
Your feet are one part of your body you should really ensure are kept toastie, because if your feet are cold you will start to feel cold all over. If your slippers are not doing the trick, look into an electric foot warmer, and you will soon start to feel those shivers disappear.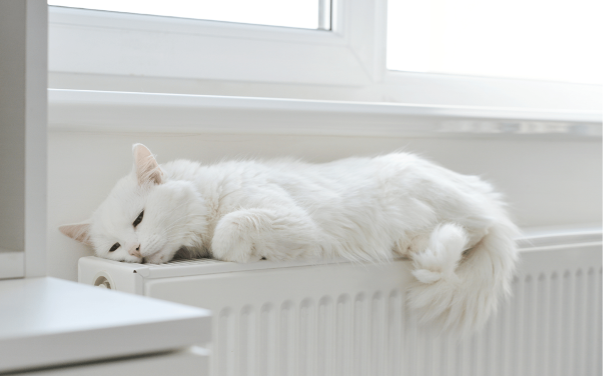 Film, Foil and Bleed
If your windows can be a little bit draughty, you may not have the funds to replace them at this time, but that doesn't mean you can't do something about it. There is an easy solution available on the market and that is with secondary glazing film which can help insulate the glass. The sticky film is easy to apply and will add an extra layer for protection from the elements.
When you switch your heating on you want to ensure you get every ounce of warmth for your hard- earned pennies, and another easy solution is to use radiator insulation foil. This padded self-adhesive foil just sits behind your radiators and makes sure the heat is radiated into the room, making cosier spaces ideal for the winter months ahead.
When is the last time you bled your radiators? When you have your heating on you want them to be working at their best and any trapped air will stop the warm water circulating around your radiators properly and as a result it will take your rooms longer to warm up.
Keep the chill out
We hope some of these ideas will help keep you and your home warm this winter. If you are selling your home at the moment and it feels like you're out in the cold, we can warm up your sale. Give our team a call.
Details

Hits: 123
Watching fireworks, especially for children, with all their sparkles, unexpected flashes and colours can be extremely exciting, but for your dogs Bonfire Night and fireworks is like living through a horror movie. Pets can often react by running away as a way to escape the noise, but there are things you can do to help to reduce your dog's stress levels. With organised events in and family parties and the nights getting darker sooner, there are bound to be celebrations this autumn and winter that will involve fireworks. This is why our dog loving team at Deakin-White have put together some advice on how to support your dog through Bonfire Night.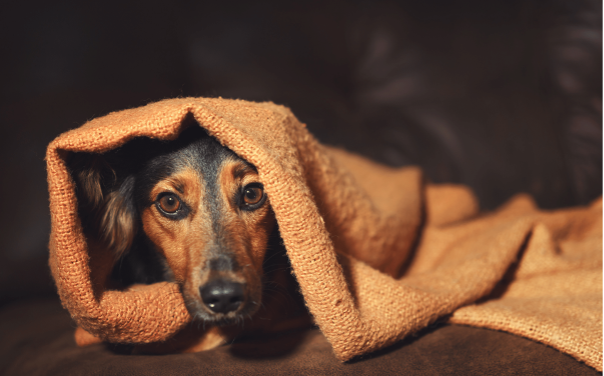 Create a place they can feel safe
Firework fright has been known to see dogs jump over or dig under fences, and even shatter windows – this is why it's important to keep your dog in an area of your home where he or she feels safe and sheltered. Having a designated place to hide that is dark can make your pet feel more secure. The minimum you can do is to keep your windows and doors closed, but a sheet draped over a table can be a great solution.
Dogs that have their own crates should not be locked inside them, as this can make things more stressful for them, but again place a blanket over the top and keep the door open so they can decide when to go in and hide. One thing you should try not to do is confine them to a room, they may feel happier curled up in their favourite space rather than being told where they can or cannot be.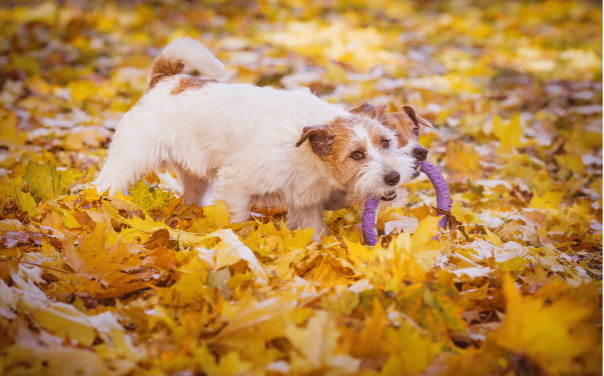 Plan if you can
The last thing you want to be doing is taking your dog out for a work when fireworks are going off. Therefore, where possible, take your dog for a long and energetic walk before night draws in as the fireworks' loud noises, flashes and even the smell of smoke can all send your pets running. If you can, tire your dog out before events and displays start and keep their final toilet trip for when the quiet returns.
You also don't want your pets escaping due to their anxiety, so lock your doors and keep them safe, and if possible in an area of your home where the sounds outside are minimalised. They could become destructive if stressed, so you may wish to remove things that can be damaged or be harmful if chewed.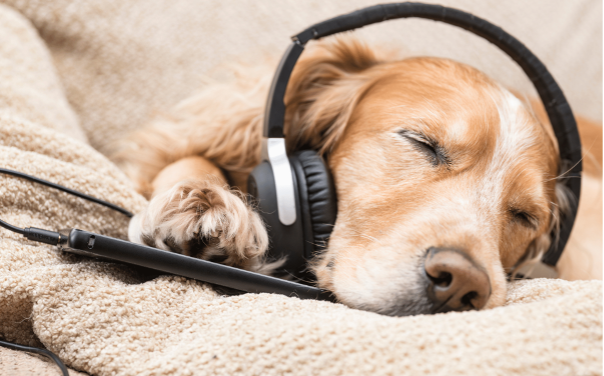 Distract them
One of our friends always puts classical for pets on their Alexa when they leave the house, this soothing music is believed to help to reduce your pet's stress. Other pet owners like to leave the TV on, but anything you can do to drown out the sound of fireworks to distract them can only be a good thing.
It isn't just background noise that can distract your fur baby but also a long-lasting chew, or a toy that keeps them occupied. If you dog has a favourite long-lasting chew, get one ready for the night, so they can enjoy a delicious treat whilst they enjoy Netflix.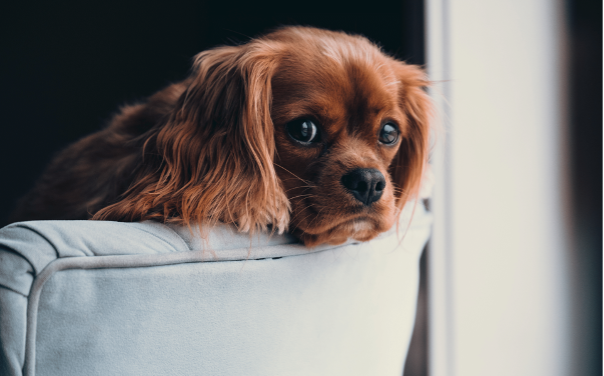 Keep it normal
Dogs are so in tune with their owners, they can sense when you're stressed, feeling ill or unsettled, so act normal, and no matter what is going on outside keep your normal routine. Being overly attentive to your pet and even following them around your home can make them even more confused. Encourage them to play with a toy with you, or let them cosy next to you on the sofa, but just let them make the decision on what they will feel happy to do and when.
Keeping everyone happy
We know as dog owners how you can worry about your beloved furry family member on Bonfire Night, but we hope our advice will ensure you can try to keep everyone happy and safe from fireworks.
Details

Hits: 223
by Wayne Bettess of Your New Boiler - www.yournewboiler.com
What are heat pumps?
There are two types of heat pumps, air source heat pumps and ground source heat pumps.
Air source heat pumps look and work very similar to air conditioning units, just in reverse. It is extracting heat from the air.
Ground source heat pumps extract heat from the ground via a network of pipes buried in the garden.
How much does a heat pump cost?
Well, you may want to sit down here; the cost of supplying and installing an air source heat pump can range from £8,000 to £15,000.
A ground source can be even higher, starting at £15,000 up to £30,000! Compared to an average of £2,000-£4,000 for a boiler replacement!
Please note, you may still need a boiler! Heat pumps may not fulfil all your heating and hot water requirements.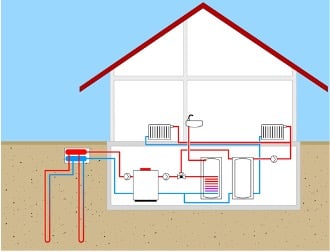 How much room will a Heat pump take up?
Air source heat pumps are not big appliances; They are generally rectangular, about the size of a tumble drier or washing machine. They get mounted on the property's exterior with pipes that enter the building to connect to the internal system.
Ground source heat pumps need more space as they require boreholes to be drilled in the garden and pipes running back to the house to be connected to the pump and equipment. For many UK households, ground source heat pumps will not be the solution.
What is the Government offering?
The Government have said they will issue grants of £5,000 to those households that install a heat pump. This does not launch till next year (April 2022) . There are very limited funds available. It is estimated that the grant will help 90,000 heat pumps be installed in the UK. This is a relevantly small amount when you compare it to the boiler sales in 2019 alone, which was well over 1.5 million boilers sold.

My boiler is broken or unreliable, what should I do?
If you are experiencing problems right now, you are very unlikely to receive any help from what the Government has announced as it doesn't launch till 2022. Unless you have 10-20 k spare to invest into a green heat pump solution right now, then your best bet would be to get the boiler replaced by a local, family-owned new boiler installation company.
Boris Johnson says: "We're going to make carbon-free alternatives cheaper to install so that when you or your landlord next come to replace your boiler it makes more sense to go with a cleaner, more efficient replacement that you know will help the planet."
I really hope this article has helped you understand a few things about heat pumps. Please share it with anyone that you feel may find the information valuable.
If you are based in Hertfordshire, Bedfordshire or Buckinghamshire then please visit our website www.yournewboiler.com for a free quote on replacing your boiler
Details

Hits: 120
The summer has well and truly gone, and there are even signs that Christmas will soon be here, judging by goods in the shops and some ads on TV. But before we deck the halls and hang the tinsel, we have a more eerie celebration on the cards, when the spooks and ghouls rule the night.  Since the fright night has been somewhat reduced over the last couple of years, we know that many of our local residents are looking forward to celebrating in style. How should you decorate if you decide to sell your home this Halloween?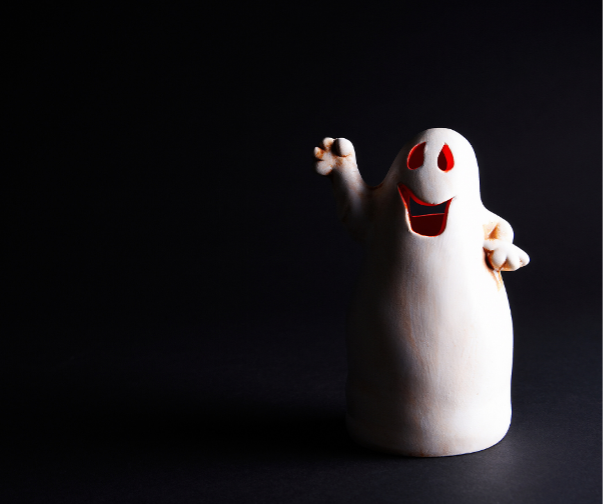 Does spooky sell?
Even though the stamp duty holiday has ended, we are still seeing buyers eager to find their next home in. And don't worry if your home has it's own Casper or requires the Ghost Busters because, according to a recent study by Inventorybase, you could actually scare your home's value.  The study found that homes that look (supposedly) haunted had sold by 18% more than their more warm and welcoming neighbours.  That being said, we find that today's buyers are looking for a home and not a house of horrors, so before you make any haunting mistakes, we have put together some decorating tips.
Eliminate the cobwebs and spiders
Although cobwebs and spiders are the perfect companions for Halloween, they are not looked on so favourably by buyers. So, before you put up any seasonal décor make sure your house has been decluttered, as adding more items will make your home feel disorganised and smaller. Also, give your home a deep clean, it doesn't look good when buyers have to run screaming from a smelly fridge or an unsightly corner.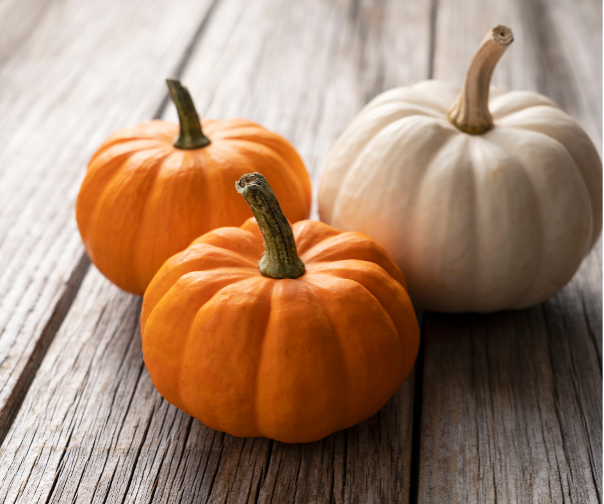 Tame for gore
Of course you may wish to decorate your home to give your family a Halloween to remember, but don't go overboard.  Remember buyers are coming to see your home, and they need to be able to see it and all the key features that it holds. Not everyone loves Halloween, and it isn't only young children that could be put off by scary and gory decorations.  If you're having a party, decorate for that and then pull it back ready for any viewings.
Treat the senses
Selling your home is all about the senses, so don't forget to treat your buyers with some autumnal scents. This season has some of the most delicious aromas, from gingerbread to pumpkin spice and cinnamon, but use them carefully and make sure you avoid any artificial scents as these can be overpowering. Whether you bake an aromatic traybake for a viewing, or add these natural smells in another way, don't forget to treat your buyers' senses.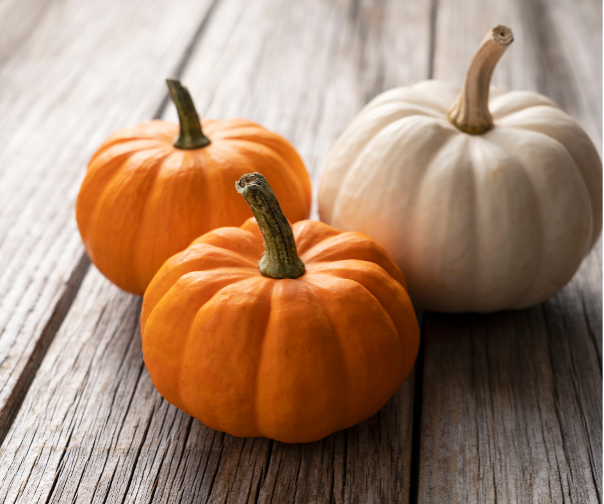 Elegance over tacky
Who doesn't want to go overboard with gory and spine-chilling decorations, but if you're selling your home we are afraid you want to make sure you make the best impression.  Try to keep things elegant, and there are many beautiful home decorations available to add some shivers rather than some frights. Make sure your choices complement your home's existing colour schemes, and use warm, earthy tones.  You also need to keep your decorations looking fresh, especially if you're using real pumpkins and flowers; buyers don't want to see smelly rotten displays, that's another way to give buyers a scare.
Don't hide your features
What beautiful and wonderful features does your home have?  One thing you need to make sure is that your decorations celebrate these rather than hide them, which is why you need to decorate strategically.  Add touches that will accentuate fireplaces, brighten dark corners and highlight beautiful period features.  Ensuring your décor works with your home, rather than against it, will also appeal to potential buyers.
A six sense
Buyers have a sixth sense when it comes to knowing whether a home is right for them, and you don't want to put any barriers in the way. Therefore, this Halloween, don't make any haunting mistakes and eliminate the cobwebs, tame the gore, treat the senses, keep it elegant without hiding any features.  If you would like more advice on how to prepare your home this October, please call our team.