Blog
Details

Hits: 31
Are you hooked?
Like many across the UK, we have been completely swept up in Olympic fever, and what an incredible job our team are doing too. All the countless hours, weeks, years of sacrifice, training, and pushing themselves to the limits to achieve their dreams. You are on a similar journey, even though your dream goal may be different – you will have made sacrifices to save your deposit, you will have been learning about the buying process and the local property market, and be ready to meet the challenges that are set to face you. So to celebrate Team GB, we are going to share how to buy a home in Olympic style.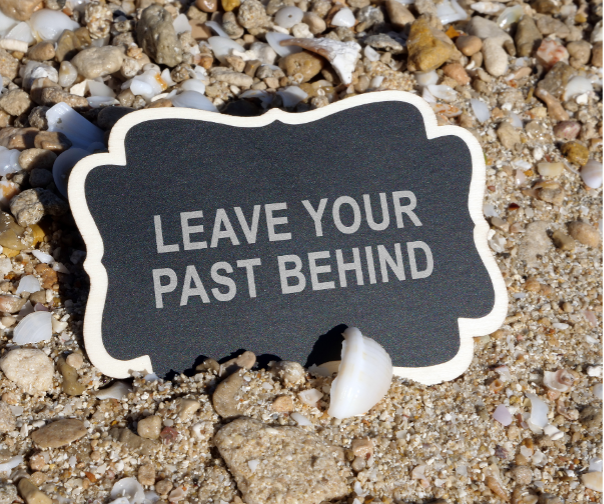 Leave the past behind you
You may have had a nightmare experience so far and, like many people in today's market, you could be finding your search challenging. Your dream home could have slipped through your fingers – maybe you've been outbid, or had some other horrible experience that has left a bitter taste. Over in Tokyo there are athletes who have been plagued by injured or even had Covid twice – Tom Dean, not mentioning any names. Yet regardless of the events in their past, they have found a way to draw a line under them and live in the here and now.
Don't let the past hinder your current search, see it as a fresh start and go for it with the same vigour (although possibly a little bit wiser) as you did on day one.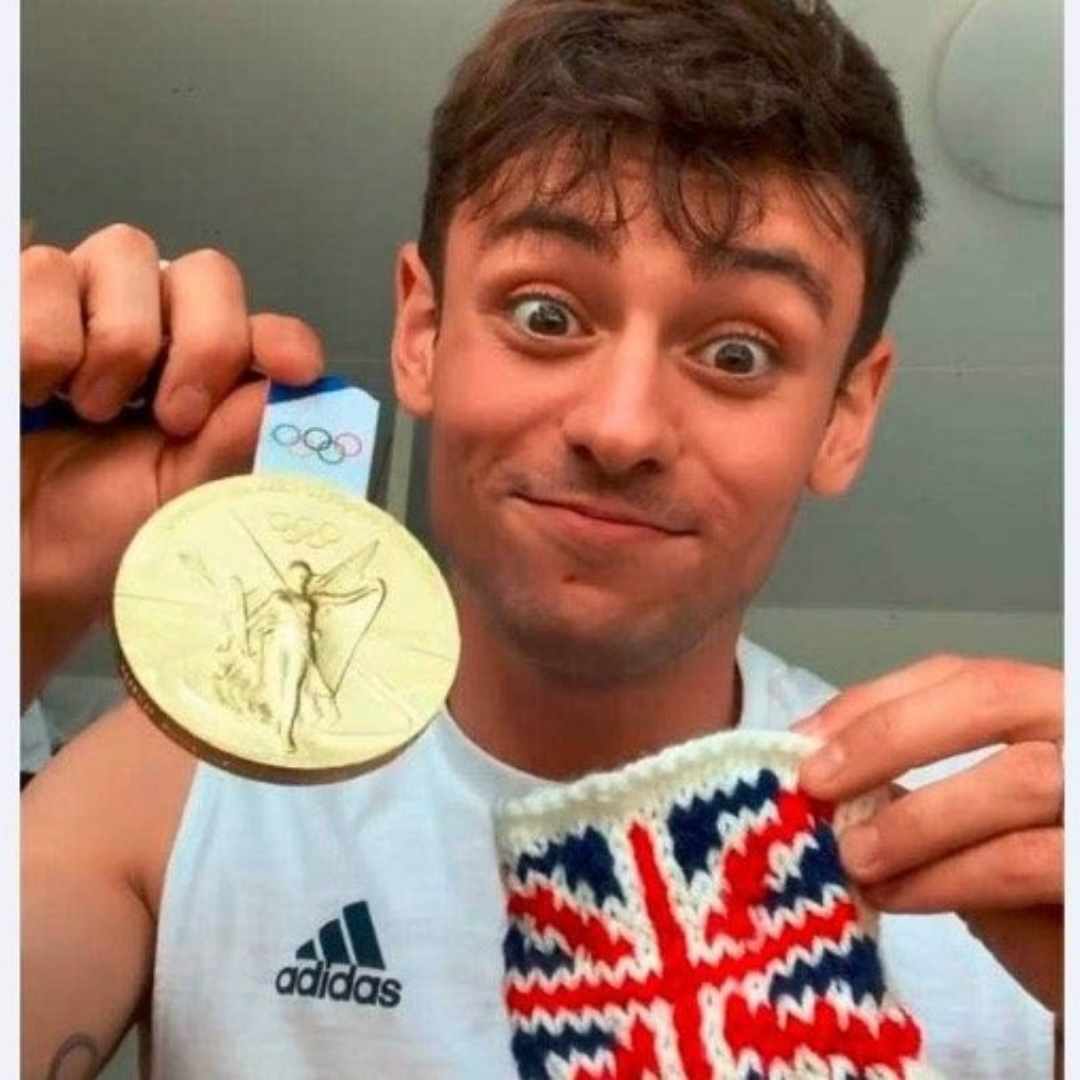 Never give up
13 years
4 Olympic games
1 gold medal
Yes, we are talking proudly of Tom Daley, of course. We have seen him grow from boy, to man, to a father, and yet through it all he has never given up. Does it really matter how many properties you see, how many estate agents you call and keep calling, how many viewings you attend? What matters at the end of it all is that you find your very own gold medal in your dream home.
Life goes on
Keeping with Tom Daley, he vows that his love for knitting and crocheting has kept him sane through the pressure and strain of competing in Tokyo. It's not a hobby that you would typically expect for an athlete, but it shows that even when you have a dream you also need a distraction. If you put your sole focus on your search, you can become tunnel-visioned, with your requirements exhaustive and your expectations unrealistic.
Taking time away to just get on with normal life will allow you to keep the bigger picture in mind and, as such, you will have more of an open mind. Opening the door to a wider range of homes, we give you perspective – you could fall for something unexpected that ends up exceeding your dreams.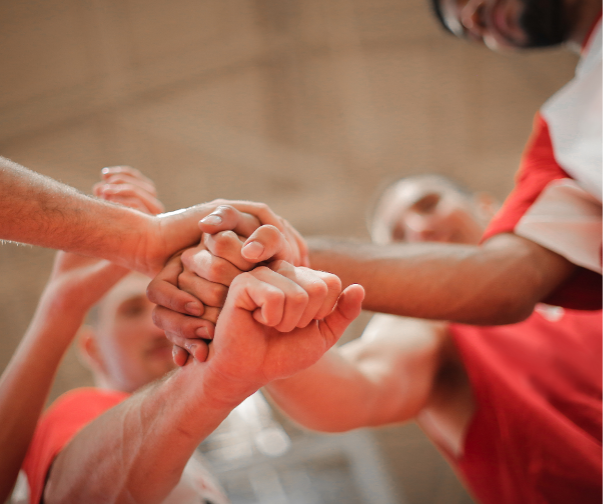 It's not over until it's over
What drama it is watching the Taekwondo – the way everything can change in the very last seconds. Although there has been heartbreak, they should all be incredibly proud. Buying a home can sometimes feel like you are in a Taekwondo match, as just when you think you are winning, something is thrown at you in the last second. Don't panic, work with your team to make sure it can be resolved as quickly as possible.
It is a team effort
Speaking of teams, you need to make sure you have a winning one on your side. From mortgage brokers to conveyancers, everyone you choose to act on your behalf will have an impact on the speed and success of your home-buying journey. Olympic athletes have a very strong team around them, from coaches, to trainers, to – actually, that's probably it. You don't need a huge team working for you, but don't underestimate the importance of working with the right people, as together they will make sure you succeed in buying that home of your dreams.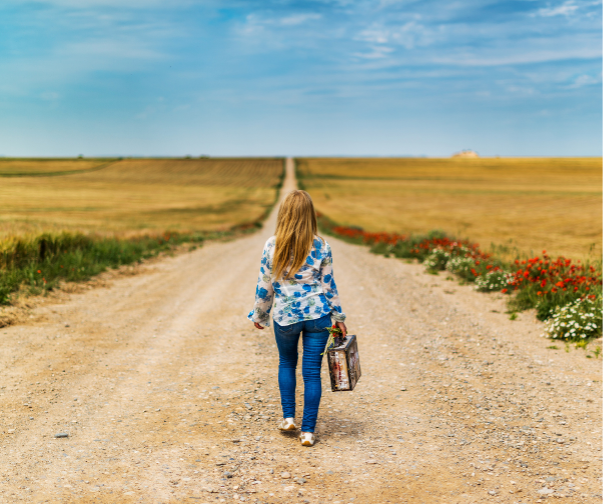 Be Adam Peaty
Do everything in your power to get the edge on all the other buyers around you. Get your mortgage in principle, become friends with all the estate agents, remind the agents what an amazing position you're in and why you're a buyer of Olympic proportions. When you put yourself in the gold medal position, you may find the process of finding your dream home that little bit easier.
If you believe you are a buyer with Olympic potential, call us today on and we will be pleased to help you find a gold medal worthy home.
Details

Hits: 32
We know that when you decide to put your property on the market the process can feel overwhelming – especially as it can be full of uncertainty. Where do you start? What do you need to do to your home to make sure it doesn't linger on the market? Take this as your quick guide to those simple décor touches that can highlight and hide, and will help to get your home sold. They will make your house glow and appeal to buyers in the hope that it will be snapped up quickly.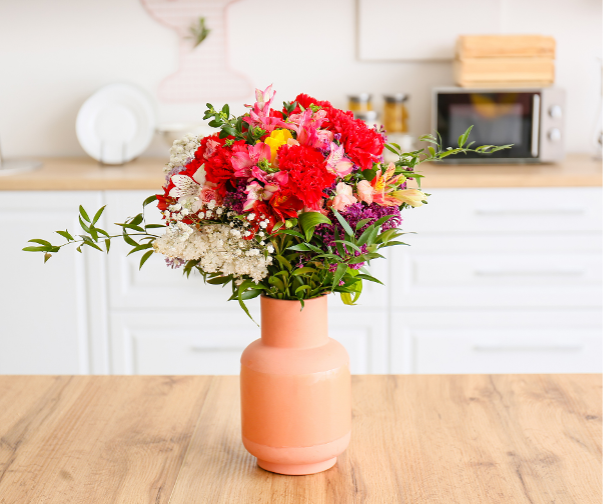 What should you keep and ditch when selling your home?
Keep – Fresh flowers
There is nothing like fresh flowers to make a space feel warm and inviting, it gives the buyer the sense that you care about your home and how it is presented. Think about adding flowers to key spaces such as your dining table, maybe the kitchen island, the living room. You could even think about artificial or dried flowers, succulents or orchids to supplement your displays – a bunch of lavender on a pillow or in the bedroom is always a lovely touch.
Keep – Mirrors
Any room can benefit from a mirror. They brighten the space and can make it appear larger, which is amazing if you live in a smaller home. It's not only hanging mirrors, think about adding some mirrored finishes – perhaps a vase, tiles, or even the odd piece of furniture, as when strategically placed they can easily enhance a room.
It is also worth thinking about replacing works of art with mirrors, as we all have our own tastes and should they not align with a potential buyer's preferences it could subconsciously turn them off your home. Use a large wall mirror in a small room, as this adds dimension to the space making it more appealing, and place mirrors near windows so the space can benefit from the reflected light in the room.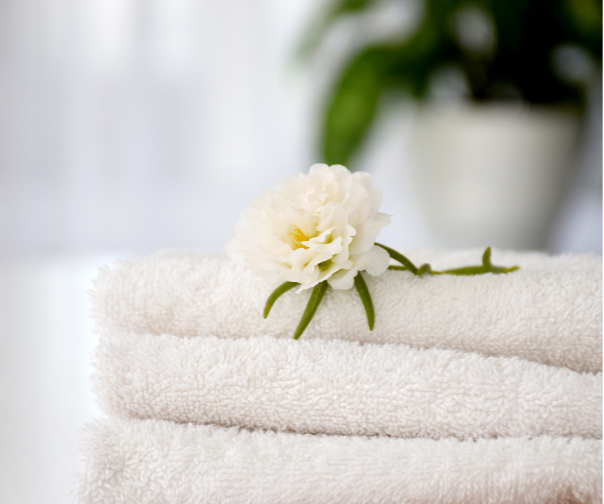 Keep – New towels
Ditch – Used towels
Yes, towels. This may seem a strange conversation to have, just like which way the toilet roll should be placed (although the answer is always over, in case you're curious). Bathrooms are one of those rooms that can win buyers over; they want to see a haven, a spa-like experience that makes them want to relax and ease their stresses away. And nothing screams luxury quite like fluffy new towels, which is why we recommend you purchase a couple that can be used for photographs and viewings.
These sacred towels are there for display purposes only – that is, until you move, then you can get the full experience of wrapping yourself in these glorious bundles of softness.
Keep – good lighting
One quick way your home can turn off buyers is to have no light shining in – there is nothing attractive about a dark and moody home. We would always recommend the rule of three when it comes to lighting your home – by this, we mean having three sources of artificial light per room, such as two table lamps and one floor lamp. Make sure you use clear, incandescent lightbulbs.
In addition, don't forget to emphasise your home's natural light – open all your curtains and blinds and cut back any trees that could be stopping light from flooding a room. A light-filled home is welcoming and will sell more quickly.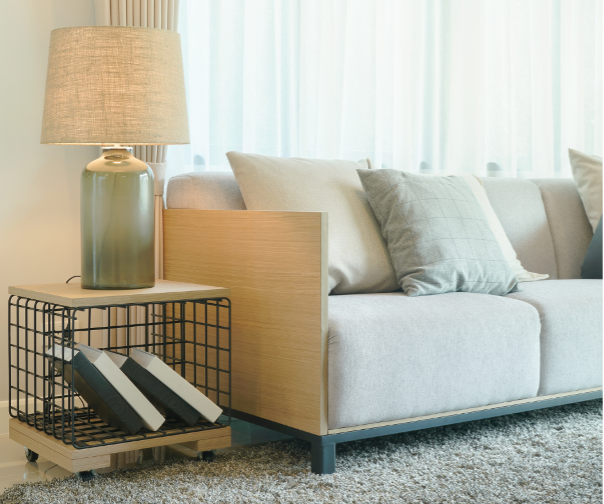 Keep – Blue
It has been scientifically proven that the colour blue can make people feel more relaxed and calm. That doesn't mean that you need to grab a paint brush and start adding blue to your walls, as this could see buyers running. You can add blue in a more subtle way, such as adding a blue or teal cushion, a throw or even a planters in your garden.
Ditch – Politics, allegiances
We are all have our opinions, sports teams we support, and groups we may be aligned to. This is great, but not everyone will have the same viewpoint. You may be lucky and only have viewings from similar minded people, but what is more likely is that someone will view your home and instead of focusing on what your property has to offer, they will take away that you have different opinions. Where possible, neutralise your home so it can appeal to the widest number of buyers possible.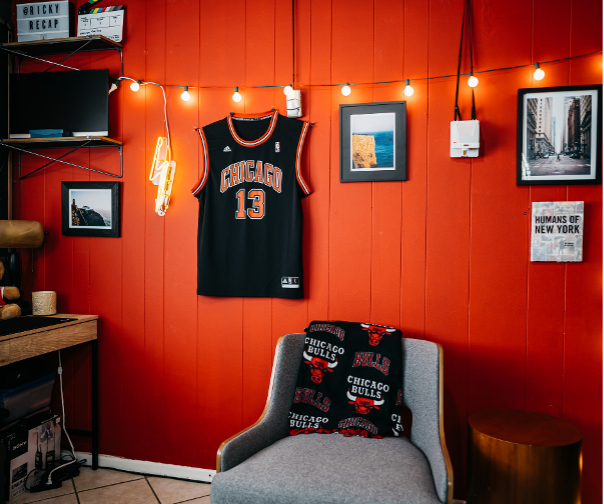 Ditch – Collections
You may be passionate about vinyl, be Star Wars obsessed or a Lego nut! But when it comes to preparing your home for sale, find a way to hide your collections or tone them down a lot. A lot of 'things' will not only make your home feel cluttered, making buyers think it lacks storage or is smaller than it actually is, but it will also make it hard for a buyer to envision themselves living there. This is never a good thing when you want to sell.
Ditch – The personal
We all have family photos and portraits displayed in our homes, and they are doing no harm – right? Actually, they can hinder your sale, as again buyers will only see you in this house and could struggle to picture themselves living there. It isn't just photos but also medals, fridge magnets, costumes – anything that reveals too much about your personality or lifestyle. You should make space for buyers to imagine your house as their home.
Details

Hits: 37
There can be an unrealistic notion that anyone selling their home is desperate to move, the reality is often quite different. Your decision to move could very well be a practical one. You haven't fallen out of love with your home; on the contrary, you can't imagine living anywhere else. But the pandemic, your stage in life, or circumstances have led you to make the heart-wrenching decision to find a new home. At Deakin-White we want you to know that we understand the anguish of selling a house that still feels like home, and we have some tips to make this big life change a bit easier.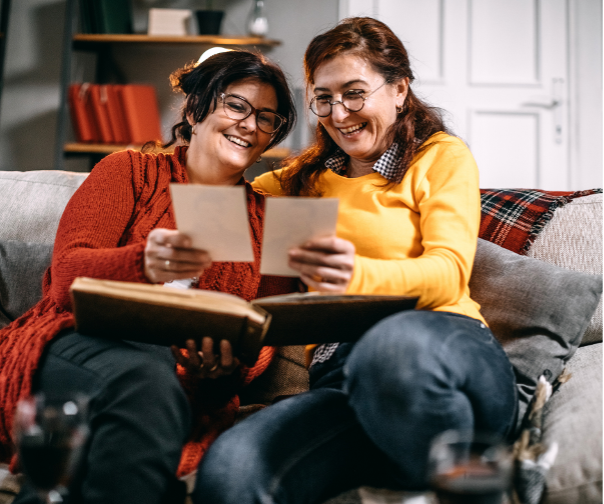 The Memories
How many firsts has your home seen? The celebrations, the tears, the laughter and love. You can no doubt play a movie in your mind of what each room has borne witness to over the years – as they say, if walls could talk… Memories are so powerful, something as minor as a particular scent can spark an instant memory and with it a whole lot of emotions. That's what the thought of leaving will be doing to you right now, filling you with an abundance of emotions.
As difficult as this move may feel right now, nobody can take away your memories – they will travel with you wherever you go. Instead of focusing on what you will miss, try and concentrate your attention on the joy that this house has brought you over the years. Talk about the fun times and keep the memories alive, but don't let them hold you back otherwise this could hinder your sale and your experience of this move.
When selling a house that still feels like home, it can be difficult to keep your attention on what is needed to benefit the sale. Your home may seem perfect as it is, but you need to try and see it from a buyer's point of view. Could a lick of paint brighten a tired space? What about if you decluttered your kitchen and organised your garage? Every action you take to benefit the sale will also aid your future, as it will help you achieve a higher offer giving you those extra pennies to take to your new home.
You're Not Allowed to Move!
Just as it's difficult for you to say goodbye, it could also be a wrench for your grownup children, especially if it's a home they spent a lot of their childhood in. We have heard from many sellers in this situation, who tell us their children have forbidden them from moving. You know deep down they just want the best for you, their sentiment towards this property could be stronger if they see it as a stable thing in their life, that place they can always go back to and will always be 'home' for them.
Discuss the move with your children as early as possible, so they have time to work through their emotions as you do. They love you and know the benefits of this move. From our experience, after a couple of years in your new home, they will be extremely happy that you made the right decision for you!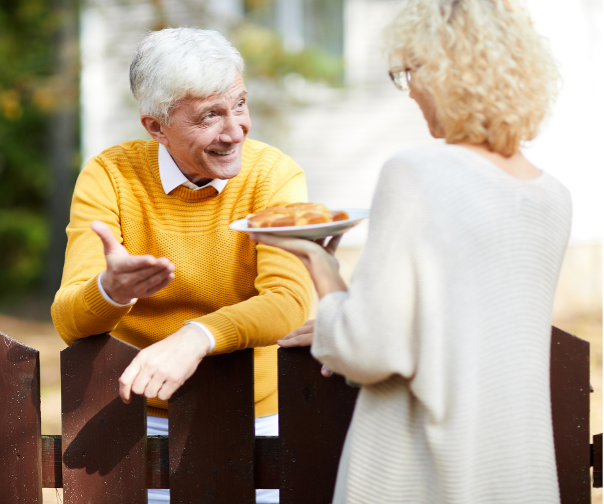 We Feel Part of a Family
You have the most amazing neighbours that, over the years, have come to feel like family – celebrating together, supporting each other, and of course the parties! When you leave your house, you are also moving away from a community that has shown you so much love. This can be difficult to come to terms with, but true friends will be there for you no matter what. As we move through life, people come and go, and you never know who you will meet in this next chapter of your adventure!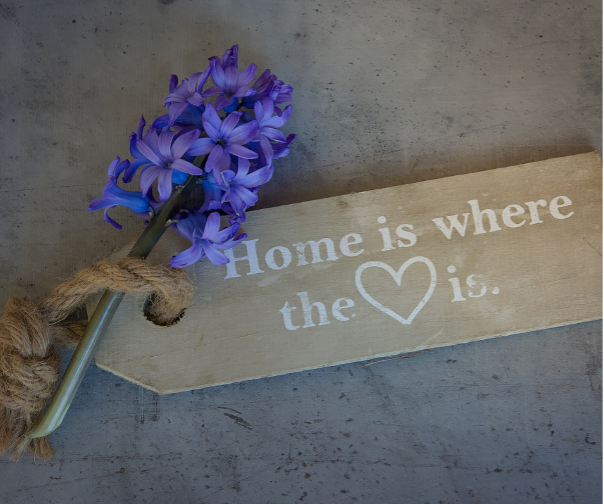 Will I Feel at Home?
One stumbling block many sellers in this situation worry about is whether they will find another house that will feel like home. You need to go on your search with an open mind and see properties that you would never have dreamed of viewing – a complete change could be exactly what you need. Never try to find the same exact home in a different size or location, because it will never quite be its equal.
There will be a house out there that gives you 'that feeling' when you walk through the door, and slowly but surely, as the days and months pass, this new house will start to feel like home.
Always Look Forwards
It's hard not to reminisce or look back when you are thinking of leaving a house that still feels like home, but if you stay there, you could hinder a potential move. Keep your eyes on your 'why' for moving and see it as the exciting next step you are envisioning. Yes, you will have emotional days, but when you look back in years to come, you will be thankful that you had the courage to make that move when you did.
No matter what your motivation for moving, we are here to help you make it as smooth as possible. Give our wonderful team a call
Details

Hits: 38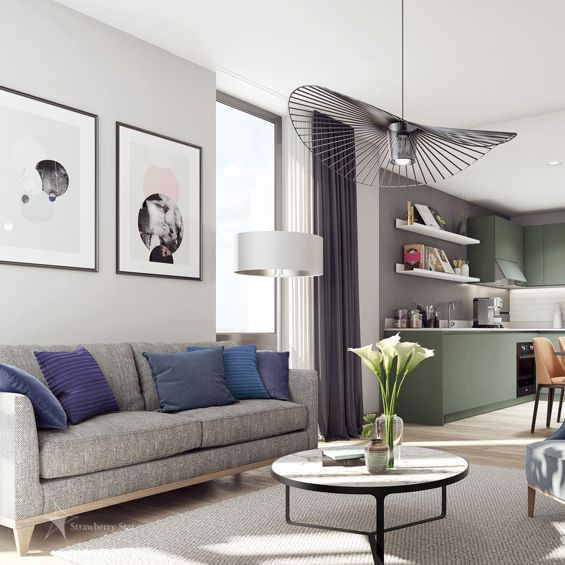 One of the most exciting new housing developments for London-based working professionals available from £220,000.
Deakin-White are proud to present a one bedroom apartment, boasting a cosy open plan living, contemporary interior and high specification integrated appliances.
Perfectly located on Kimpton Road, Luton. An exciting, brand new development featuring studios, one-bedroom and two-bedroom apartments.
Residents also get to enjoy an array of lifestyle amenities including:
24/7 concierge services
Secure parking
Private rooftop and communal gardens
Access to shops and restaurants
State of the art gym on-site.
If you're looking for new property for sale in the London commuter belt, this is the ideal property. Luton offers first-class infrastructure, with high-speed travel into Central London, easy access to the M1, M6 and M25 motorways, and, of course, Luton Airport,
We've got some great ways to help you get on the property ladder, which means your new home could be closer than you think.
Get in touch with the sales team at Deakin-White to book a viewing.
Details

Hits: 31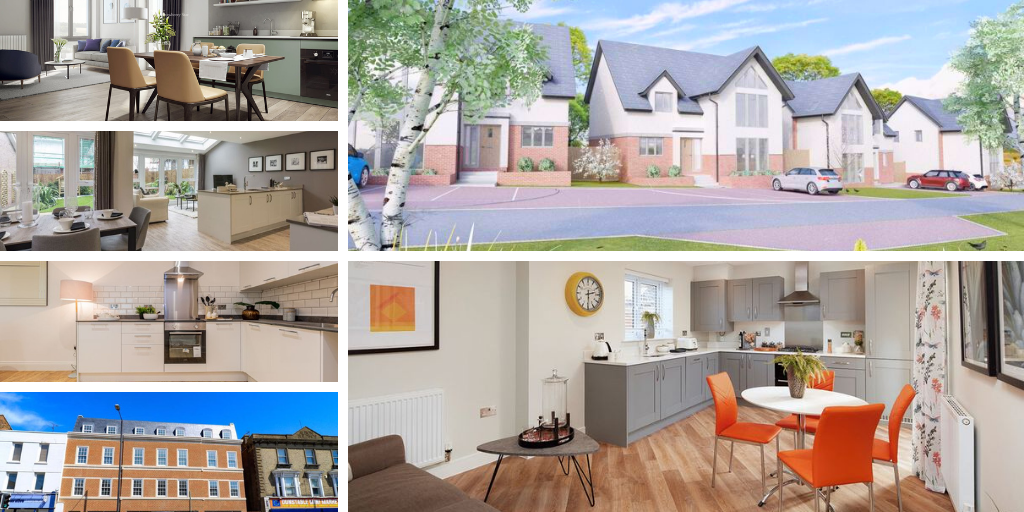 When you buy a new home with us, you can be rest assured that you're in good hands, from laying the first brick through to hundreds of quality checks. We'll ensure your new home is exactly as you'd expect when we hand over the keys.
Deakin-White are proud to present a variety of new homes in Dunstable, Luton, Bow Brickhill, and Houghton Regis, Visit one of our brand new developments. Our show homes are open for you to experience first class build quality at your own pace. All you need to do is book a private appointment at a time that suits you. Our Sales Experts will be on hand to guide you through all the steps you need to take to help your move be as smooth as possible.
Book in a viewing at your ideal new home development with Deakin-White.