Blog
Details

Hits: 124
Perfectly placed residential apartments, close to the  open and unspoiled Bedfordshire Countryside, a thriving food and drink scene, excellent schooling, unbeatable leisure opportunities and perhaps one of the most accessible locations in England – there's a reason why all eyes are on Picture House Luton. 
REGISTER YOUR INTEREST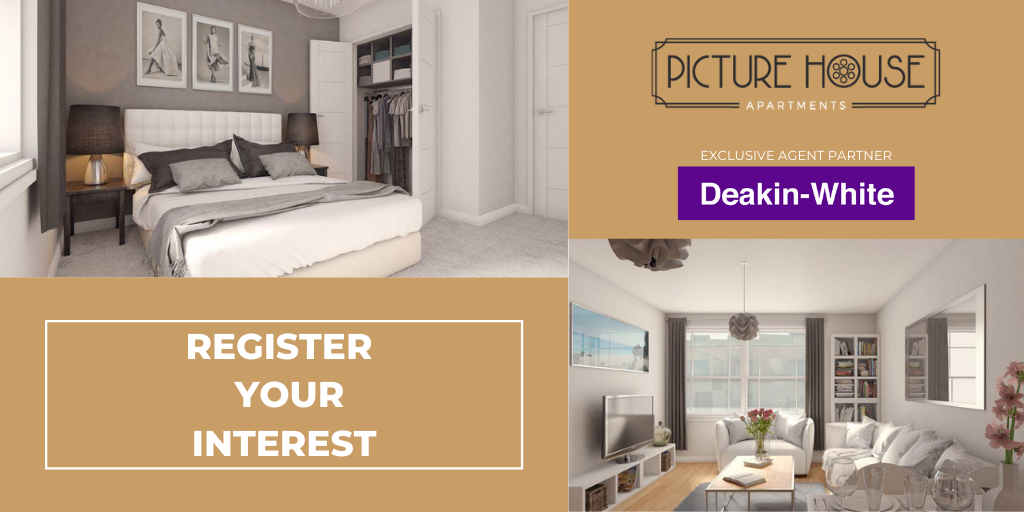 Property buyers in Luton have been watching the development of the Picture House apartments with interest, transforming the much-loved historic Art Deco 1930s cinema into modern, sleek homes – and Deakin-White are proud to be the exclusive property agents for the sale of these much-anticipated one- and two-bedroom apartments.
The Picture House, a popular architectural landmark of Luton since the roaring 1930's, has been carefully and meticulously restored. Based on Gordon Street – a quiet location, with excellent parking for residents and just two minutes from the bustling heart of the town with restaurants, bars, boutiques and shops – and all within the commuter belt to London for City workers.
Ideal for small families, first time buyers, young professionals, buy-to-let landlords and investment buyers, the development is an extremely high standard, sympathetic to the historical features of the iconic building. This is a fantastic chance to buy high-end homes which benefit from easy access to London, close to Luton's centre, just a short journey from the beautiful countryside of rural Bedfordshire.
Residents of Luton have long loved the iconic cinema building and will be thrilled to see that this historic art deco landmark, a beautiful building, of great architectural merit, has been so carefully preserved, transformed sympathetically into luxury residential apartments. Every apartment has been finished to the highest specification and an attention to detail that sets them apart as beautiful executive apartments.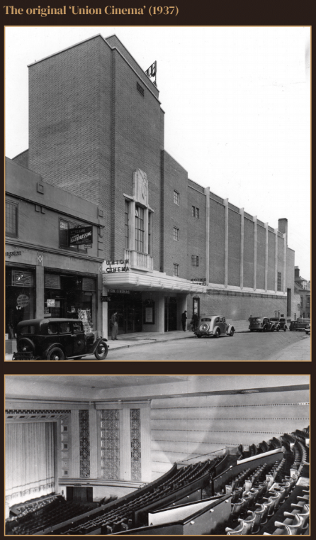 All sales of the Picture House apartments are exclusive to Deakin-White, experts in property sales, and well known locally for supporting buyers in their journey to home ownership. These apartments are highly anticipated, and likely to be snatched up by a market keen to invest in beautiful, high-end homes in one of Luton's best loved historical buildings. To find out more about the homes and the property visit their website www.picturehouseluton.com where you can explore show home features and find out more details about the available apartments, and register your interest in a viewing or purchase online, or by calling our dedicated sales team on 01582 292 061 or emailing This email address is being protected from spambots. You need JavaScript enabled to view it.
Listings are also live on the Deakin-White website where you will find images of Picture House, detailing the fixtures and fittings included in the apartments, and you can again register your interest for a viewing or exclusively purchase off plan with the Deakin-White team https://www.dwrealestate.co.uk/for-sale-bedfordshire/property/10720386-gordon-street-luton
For more details, call our offices and speak with one of the Deakin-White team – established locally with properties across Bedfordshire, Hertfordshire and Buckinghamshire, we have a wide range of properties both rurally and centrally, and comfortably in the London commuter belt for professionals.
Register Your Interest today: www.picturehouseluton.com
Exclusively being sold by Deakin-White
Call our dedicated sales team on 01582 292 061
Email: This email address is being protected from spambots. You need JavaScript enabled to view it.
Details

Hits: 155
The government has made a number of announcements recently, including a new law which is expected to come into effect in September.  This will enable you as a homeowner to add two storeys to your property, and you won't even need planning permission first.  This means if you have been looking to extend your home, it may give you an alternative option. But can raising your roof raise the value of your home?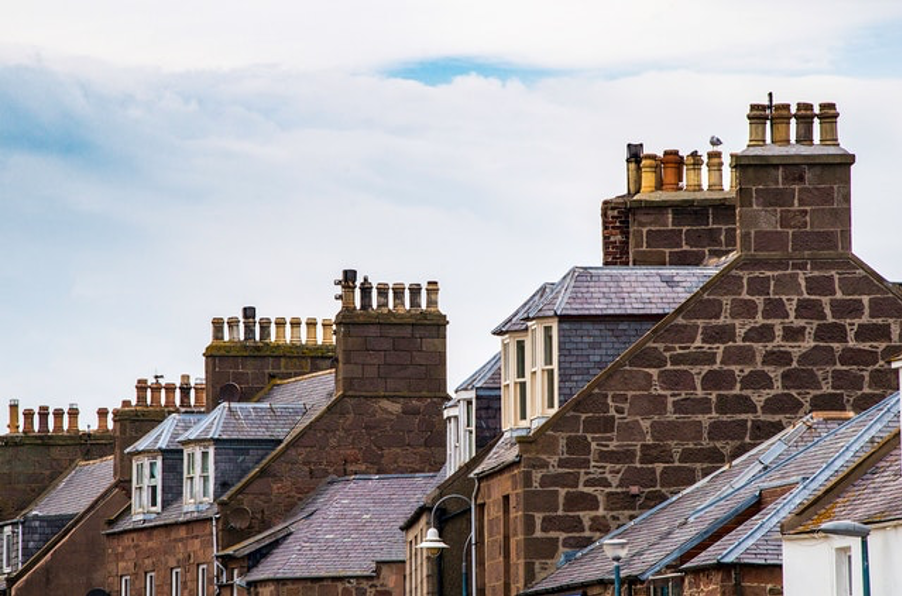 The detail
Currently, the changes will only apply to those who own a detached property, but if that's you, you will be able to increase your living space upwards by two storeys up to the maximum height of 18 metres.  Speaking about this Housing Secretary Robert Jenrick said: "It will mean that families can provide much-needed additional space for children or elderly relatives as their household grows."
Going up
Although you may not be eligible to take advantage of this new law, you could still have the potential to extend upwards via a loft conversion. Loft conversions are known to be one of the most popular UK home improvements and, if done correctly, have the potential to add value to your home; they can also add extra space which you as a family may be in need of.  But adding value may not be the deciding factor for you.  You may have already boarded your loft and have been using it for storage – over lockdown, you may have started to use it as an actual space, such as an office or even a bedroom, but is it legal?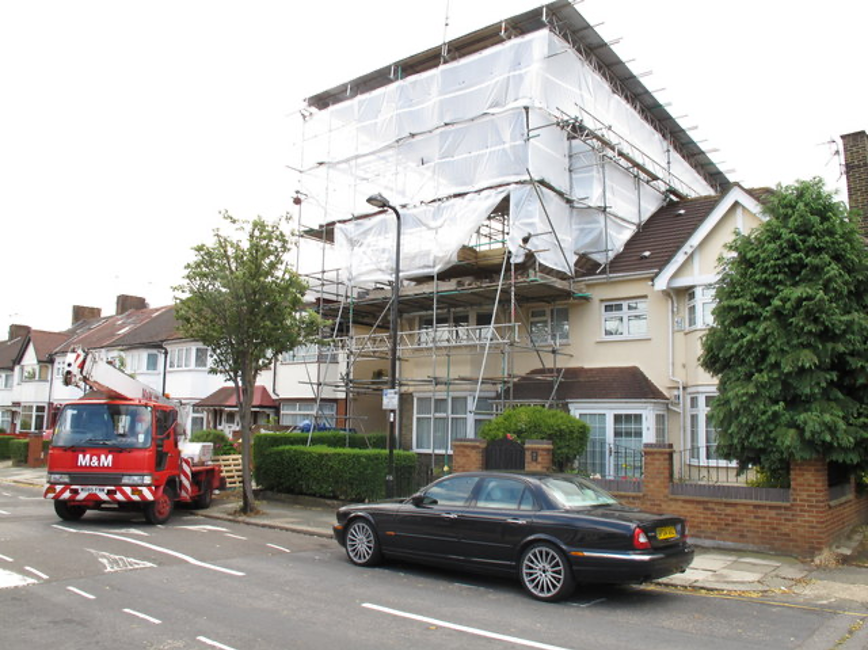 Permission
It's worth taking professional advice from an architect or builder before you start, but most loft conversations will not require planning permission, as they tend to fall under permitted development.  Permitted development is a set of conditions your proposed conversion needs to satisfy, such as the amount of additional space you are creating, the height and roof materials used.  It's also worth seriously considering the look of the loft, and keeping it in line with the architectural design of your home, as something disjointed could make your property less appealing should you wish to sell.
Consider
As we have stated, any works on your loft conversion will need to comply with building regulations; this is to ensure that all works have been done properly and your loft is structurally sound, fire safe and reasonably insulated.  To comply as a 'sellable room' the doors used will need to be fire-resistant and you will also need mains-powered smoke alarms.  Have your floor and beams been strengthened? This will raise the floor level and so reduce the ceiling height – can you actually stand up?
Other things to consider are to ensure that the space has been insulated sufficiently to keep the noise between rooms to a minimum.  Stairs are always a huge consideration, as this could mean losing or reducing the size of a bedroom; will access to this new room be via a bedroom?  Retractable ladders are not enough, as the new staircase has to provide an escape route in case of a fire. It may work for you as a family, but what impact could this have when selling your home?  At Deakin-White we are always happy to give you advice on the probable saleability of your home following planned works.
Green deal
Have you thought about the government's 'green investment' package, the "2 million scheme" launched by the Chancellor Rishi Sunak?  Designed to help homeowners make their properties more energy efficient, from September, you can apply for a grant to cover energy-saving projects.  Covering up to two-thirds of the cost, the grant will cover loft insulation amongst many other efficiency upgrades.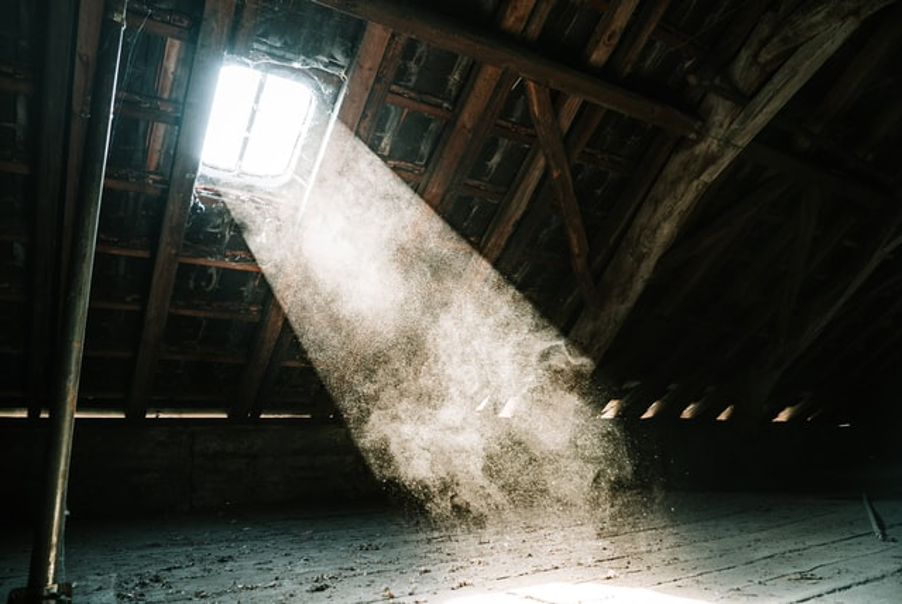 Costs and value
To give you a guide, for a 'room-in-the-roof' single space loft conversion, costs start at around £15,000, roughly – depending on your plans, the costs increase from there.  Many people seeking to fully utilise this space opt for an additional bedroom and bathroom, making this extra space into a glorious master suite.  Other homes are on the smaller side, and a single use option is the best choice – though that's not to say that with some clever storage you can't make it into a multiuse space.
What value could it add? At Deakin-White we don't like giving values as there are many considerations to take into account that are unique to your property.  This is why we always prefer to view your property and your plans so we can give you an estimate, which will be revised once the works have been completed.  Nationwide, however, have undertaken some research which estimated that the value of a three-bedroom, one-bathroom house could increase in value by 20% through the addition of an extra bedroom and bathroom.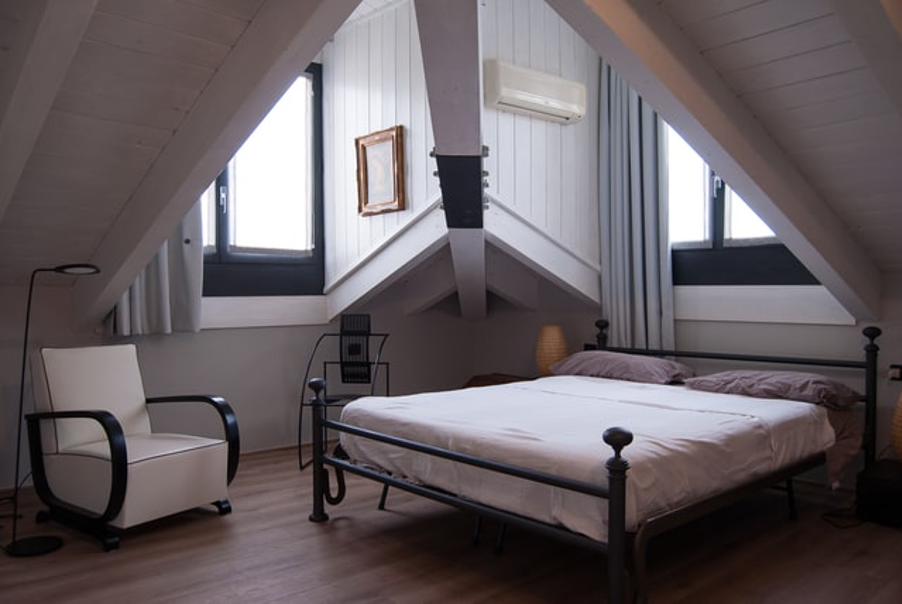 Improve or move
If recent weeks have shown you that some extra space is much needed, then you are probably pondering whether you should move or improve.  Extending your home can provide you with the ideal solution, but again the costs and even your home's structure may be giving you doubts.  Before you make a decision, why not have a look at what's available on the market at the moment? It may even give you a few ideas for your property.
Whether you decide to stay or go, Team Deakin-White are always here to offer advice and support to help you make the right decision for you and your family. 
Details

Hits: 158
Every town across the country, is an insight into how the area has evolved over time.  Every street, whether filled with period properties or contemporary homes, tells a story.  You may be the first owner of your property, or one of many who have made your house a home.  Driven by our needs as humans, architecture reflects the spirit of the time in terms of the comforts, lifestyle and mod cons of the day.  Each style brings its own joy, and should you dream of settling in a gorgeous Georgian home, being a custodian of a Tudor gem, or love the ease that your brand new home provides, we want to celebrate the architectural beauty of where you live.
When you think of the origins of architecture you may be thinking of the Romans, but think also about Stonehenge, and the Ancient Egyptians' incredible engineering capabilities.  No matter what the era, the purpose of architecture is to improve our lives. Some designs have proven timeless and are still in demand today, but as we welcome new generations we also see an abundance of innovative ideas for the spaces we call home.
Tudor homes
Designed with function in mind, Tudor homes exude character and are filled with fascinating details; they are also some of our oldest surviving houses.  With their distinctive timber frames and black and white decoration, owning a Tudor home comes with great responsibility, as you're also taking care of a little piece of our history.  If owning such a property makes your heart flutter, make sure that you understand what you'll be taking on, as the building may be listed and maintenance is likely to be expensive due to the need for specialists who understand the materials used and your home's heritage.
Georgian homes
Often voted the most popular architectural design, it's easy to understand the allure of gorgeous Georgian homes.  Their design, with symmetrical facades, was driven by the desire of the new middle classes for innovation.  The proportions are wonderful – you have the high ceilings and beautiful large windows that flood each room with natural daylight.  Hopefully many of these glorious features have remained and not been ripped out by later generations. Should you have your eye on a Georgian property, we don't blame you – they make lovely family homes, but as with all period properties, take the cost of maintenance into consideration.