Blog
Details

Hits: 42
Four New Year's resolutions to refresh your home in 2022
As the bells chime and the sound of Auld Lang Syne lingers in the air, we see a new year as a fresh start, a clean slate as it were, and many of us make resolutions. With aspirations to get fitter and healthier very often on the cards, yet have you thought about making a few resolutions for your home which could be easier to keep? Whether you have plans for a move in 2022 or not, your home is a place where you relax, recharge, spend time with loved ones, and we think it deserves a pamper or two along the way. That's why our team at Deakin-White have come up with four New Year's resolutions to refresh your home in 2022.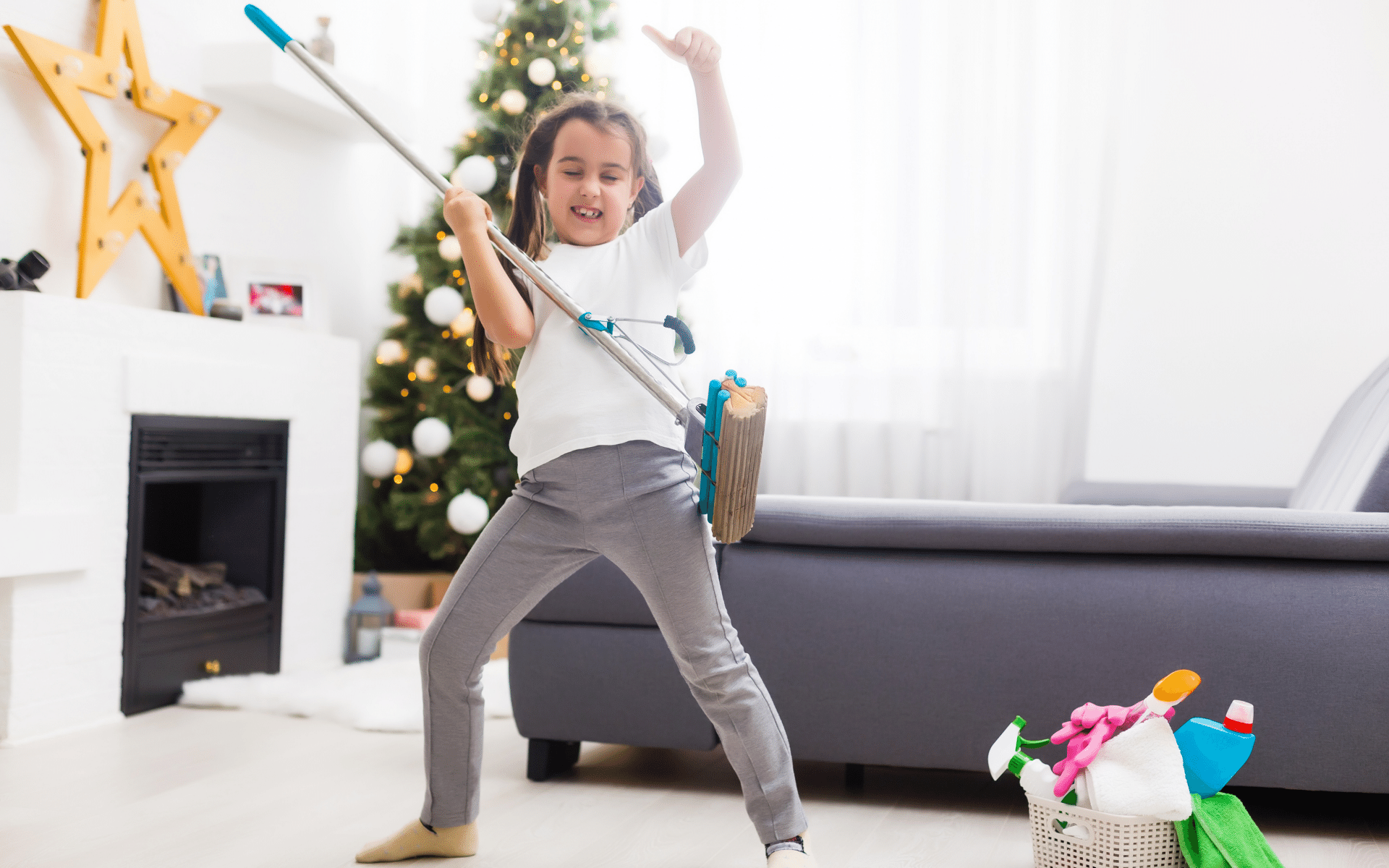 1. Why wait until spring
The tinsel is coming down, and the lights are being put away for another year, and whilst you are de-Christmasifying your home what better time to have a sort out, too. With all the new goodies you have received and that pile of kids' toys battling for space in the cupboards, what better time to have a sort out so your home is all sparkling ready for the year ahead. After you have done reorganising, what about a deep spring clean? You can pull away the cobwebs of the past year and feel like you are having a brand new start.
2. Let's get organised
How organised is your home? If you're a fan of The Home Edit you can be envious of how they completely transform people's spaces into a dream of organisation. With containers and baskets and lots of labels, a space which was a bit chaotic transforms: everything has a place, and things can be easily found – imagine that!! Now, you may not wish to organise your wardrobe, fridge and cupboards to such an extreme extent, but there is something to be said for having a few 'organisers' to help keep things tidy.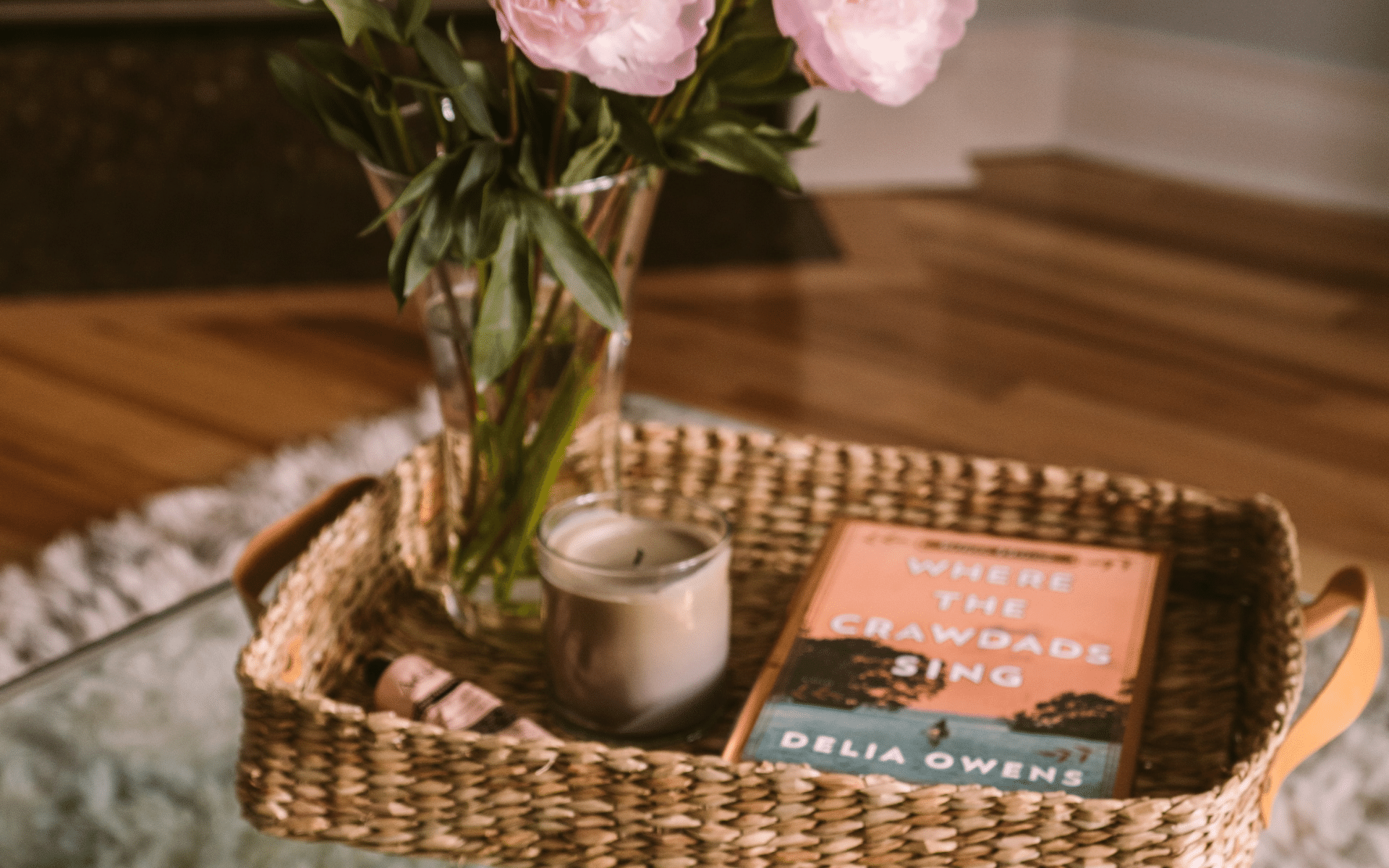 3. Add some colour
One of the most cost-effective ways to completely change the look and feel of a room is to change the colour scheme. Colour has a powerful way of affecting our behaviour, moods and thoughts; it can soothe us when we feel frazzled and can also heal our energy when we need it too. Even if you are not brave enough to add colour to your walls, you can do it through accessories and artwork. But which colour should you choose?
Pantone have invented a new shade for its colour of the year 2022: Very Peri is a happy periwinkle blue. They describe Very Peri as the "happiest and warmest of all the blue hues." Blue certainly seems to be the colour of 2022, as it is also the choice of Dulux's colour of the year – Bright Skies™. Dulux describe Bright Skies™ as a "light, airy and optimistic blue that's good for the soul. It promises to open up and revitalise your home."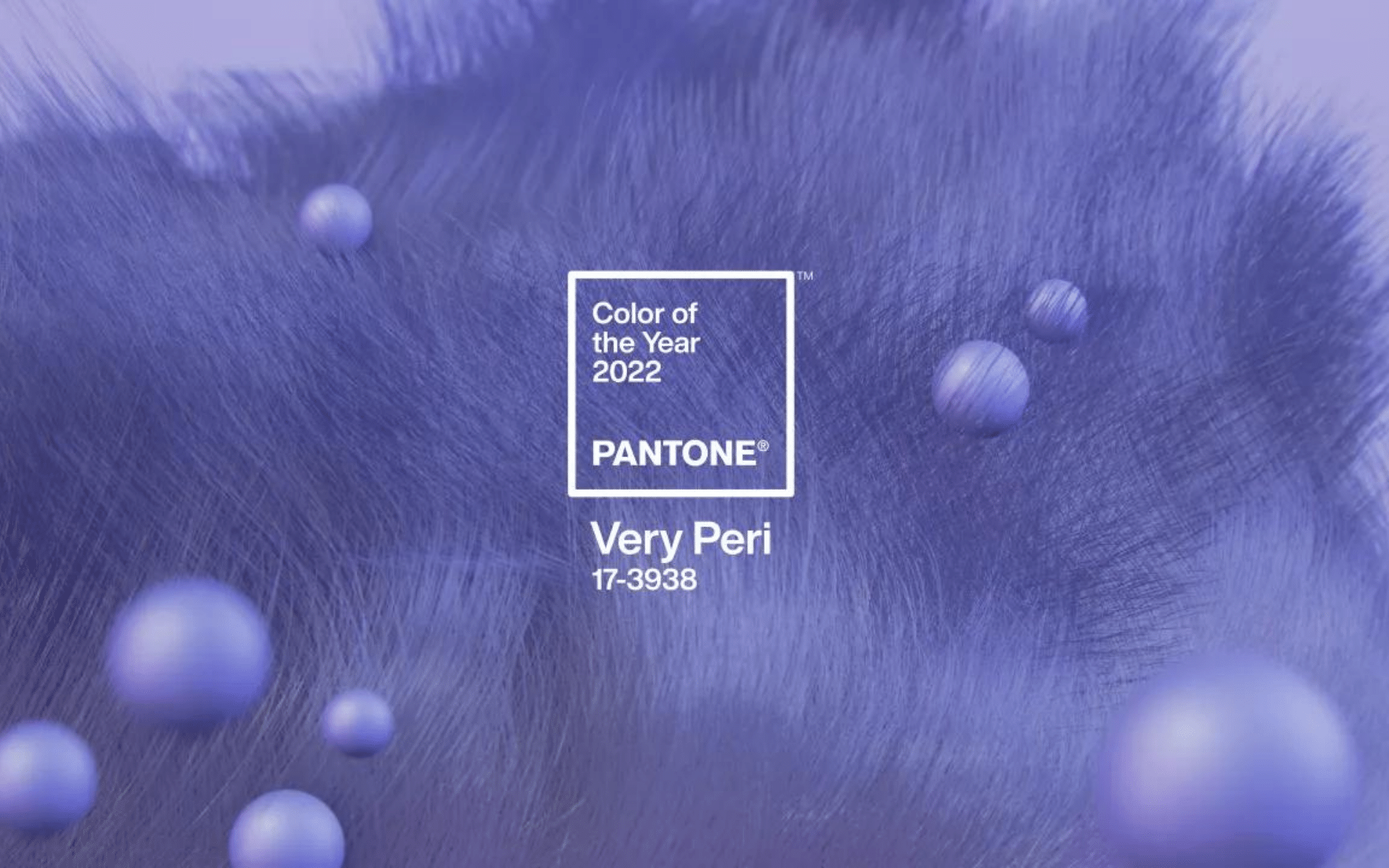 4. Fill with green
In the spirit of getting healthier in the new year, how about spreading that to your home too. Adding plants to your house not only adds beauty and a touch of comfort but also offers strong health benefits too. Our homes can been filled with what are known as 'off-gas' pollutants which come from man-made materials; many houseplants can absorb these toxic substances, making them efficient air cleaners.
NASA scientists have actually done extensive studies on the air cleansing power of house plants and have even put together a list of indoor plants that cleaned the air most efficiently, including many household favourites such as: aloe vera, spider plant, peace lily and Chinese evergreen. House plants improve more than your home's air – they also have healing powers for you, too. They are also known to improve your mood and lower stress and anxiety as well as reducing fatigue. If you work from home they can help to improve your performance and focus, who knew adding some green to your home could have so any positive benefits.
There's no place like home
With the days short and colder, it is known that refreshing your home can boost your mental health, and who wouldn't want to start the new year feeling refreshed too. And should your hard work start you thinking of pastures new, then we are here to ensure you keep the resolution of a new home too.
To find out about what is happening in the property market, give our team a call.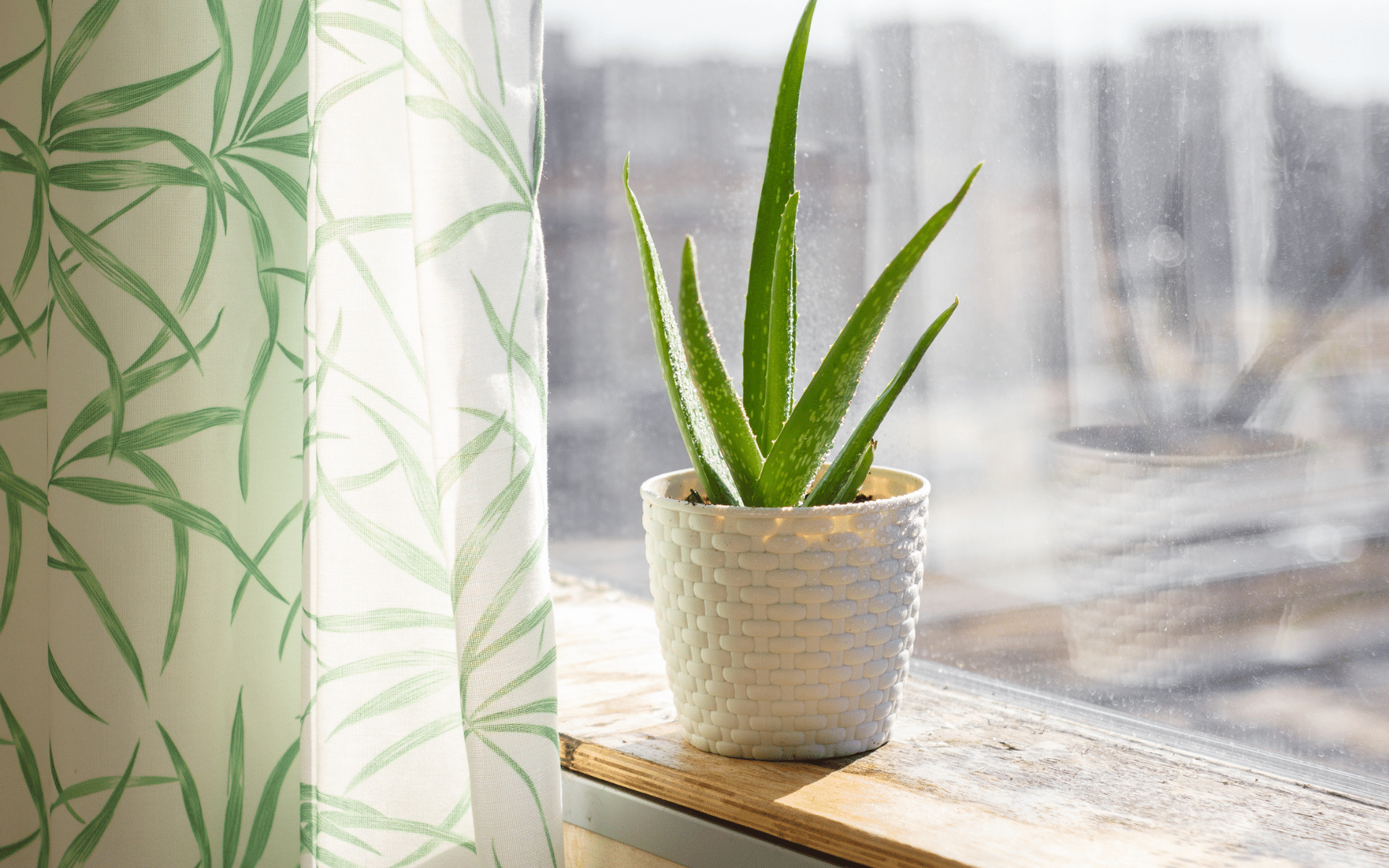 Details

Hits: 185
If you are thinking of selling your home in the new year then you need to act now. But why? New year is weeks away, surely you can get all the hustle and bustle of Christmas and the celebration of the end of 2021 out of the way before you start to consider placing your home on the market? You may decide to think again when you have read our reasoning.
You could miss out
This has certainly been a year where the number of properties for sale has been low and buyer demand extremely high. Yet even in this sellers' market you can still miss out if your home isn't visible online for the busiest season of the year. Whilst most of us are trying to put together our kids' latest toys, or nodding off stuffed full of Christmas dinner and chocolate, millions of us are spending our time looking for a new home.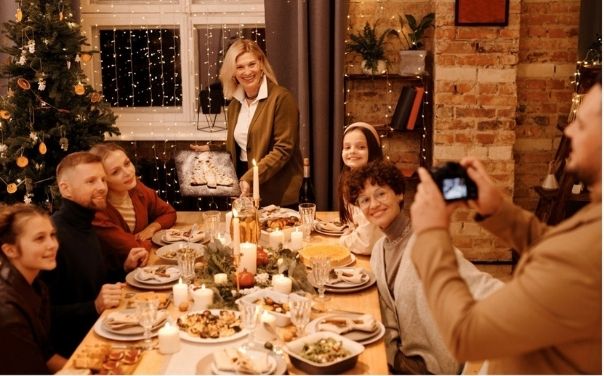 Rightmove has reported that there was a 50% increase in the number of people scrolling through their website on Boxing Day last year compared with the year before. This post-Christmas surge has actually become the norm and as a result, at Deakin-White we like to get sellers prepared so we can launch marketing their home to hit this influx of buyers.
"As soon as Christmas Day is out of the way there's a boom in people searching for property on Boxing Day, perhaps with time available during the holiday season and the resolve to enjoy their next Christmas in new surroundings. That is likely to push prices higher again and increase the competition from other buyers. Some of those additional buyers will also be new sellers who have held back from launching their property to market until this Boxing Day buyer boom, judging it to be a good time to sell and to move in 2022," states Rightmove's Director of Property Data, TimBannister.
No time to waste
Whether you're happy for your home to be marketed now or prefer to wait for the post-Christmas rush, we want to get things moving straight away. Having Christmas photos looks lovely at this time of year with your tree & decorations, come January when we head back to normality, we can come round and take new images so your marketing doesn't look dated.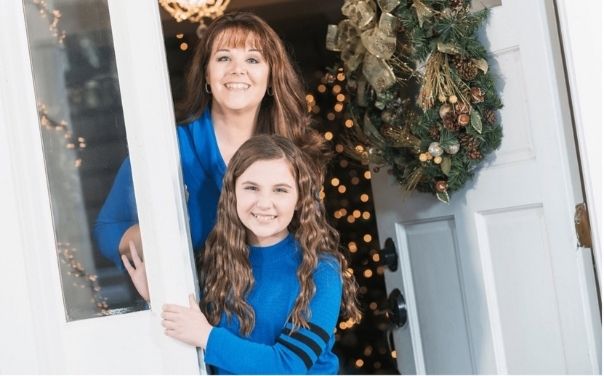 Be clear
If you wish marketing to start before Christmas, be prepared for buyers wanting to view your home. There is nothing more off-putting than trying to view a property that is not available or inflexible to meet your needs. You could do more harm than good by undertaking this approach, but you may wish to stipulate that viewings can be undertaken until a specific date and commence again in the new year.
As we have mentioned it is the period between Christmas and New Year that sends property website servers into a frenzy, so if you want this Christmas just for you and your family, then request your home be marketed to hit this busy time so you can tap into all those incredibly keen buyers eager to move into their new home in 2022.
On the move
It is funny how the thought of a new year, a new beginning, drives so many people to want that new beginning to be in a new home. If you see your 2022 within different surroundings then get in touch with our team today so we can ensure that you can enjoy Christmas and truly have something to celebrate in the New Year. Call our team today and let us help you sell your home.
Details

Hits: 228
Deakin-White have agreed 21 sales so far this month. That's at least one properly sold subject to contact every day in November.
This is unusually high for November, and we still have a very high demand for properties in this very buoyant market.
We have clients who have been pre-qualified by our Deakin-White Team and are waiting for a property to come on the market which ticks their boxes.
If you are considering selling now or in the near future, please contact Deakin-White to arrange a valuation as we most probably have a client who would buy your property today.
Click here to book a valuation: https://www.dwrealestate.co.uk/valuation
Click here for the latest market insight for your local area: https://dwrealestate.research.homesearch.co.uk/property-results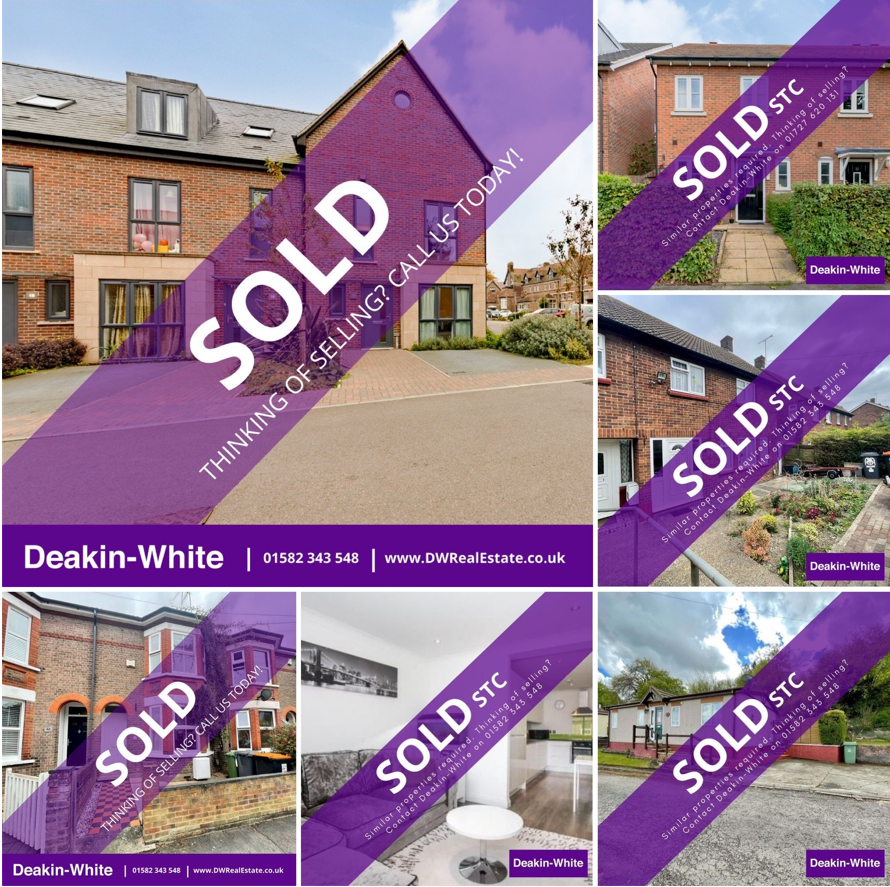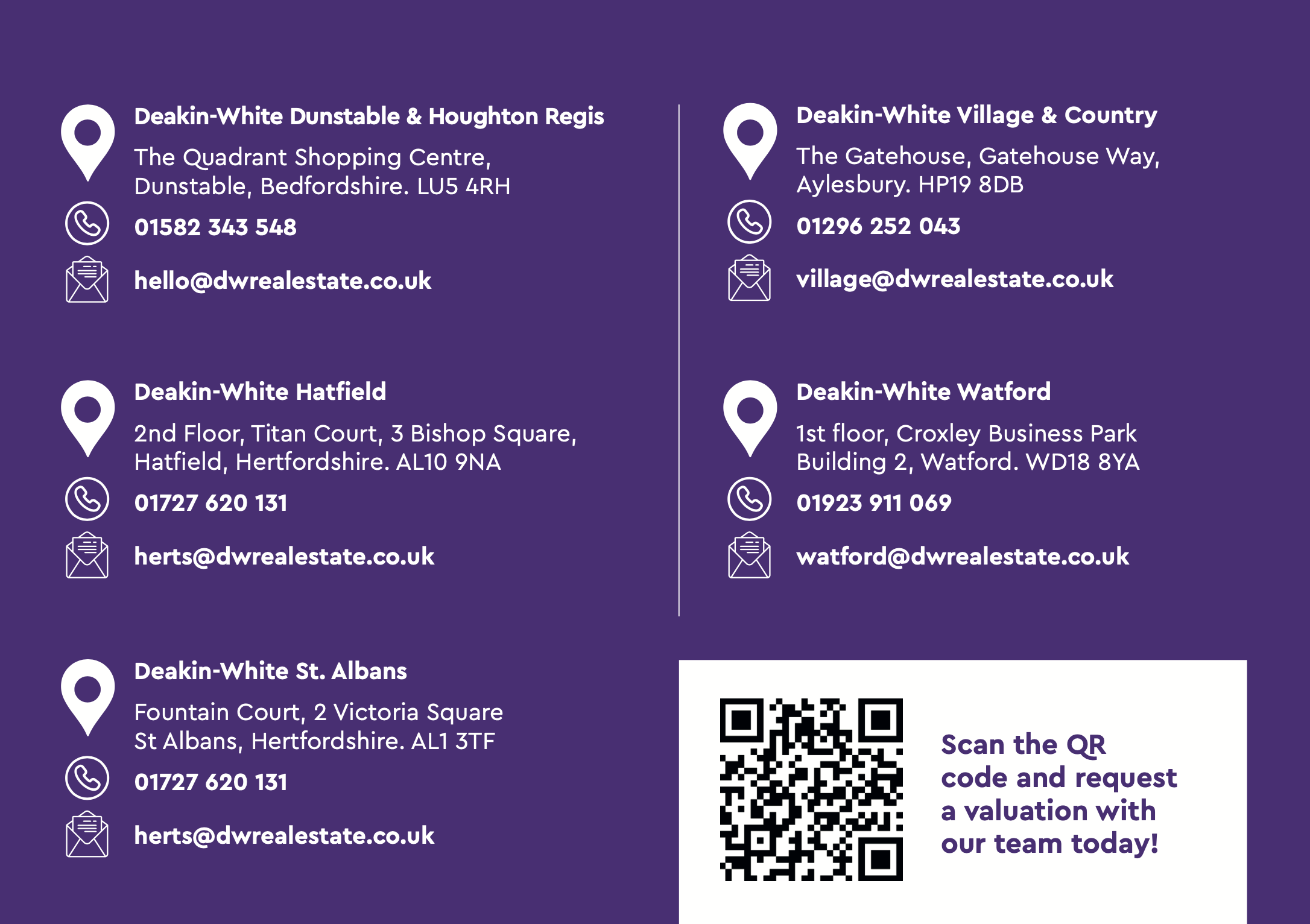 Details

Hits: 194
The weather has turned, from heaving downpours to chilly temperatures, those woolly hats and thermal coats are now becoming the norm. We know that many people are worried about keeping warm this winter with the rising cost of energy bills and as such, according to the Energy Saving Trust, four out of ten of us will be avoiding switching the heating on. With more of us working from home than ever before, being cold will certainly be a hindrance to productivity. With this in mind, our team at Deakin-White have come up with some ideas to help you and your home stay warm this winter.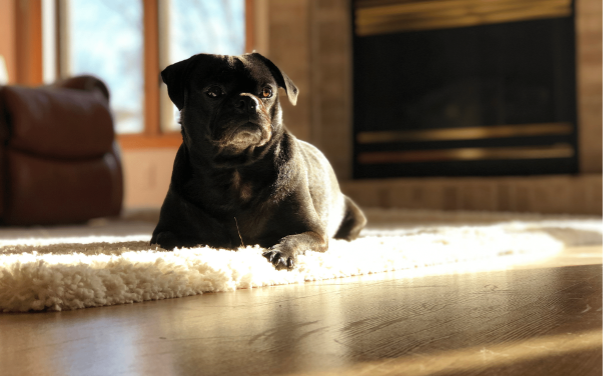 Change your habits
The last thing we would suggest is being very uncomfortable and cold so if you need to put the heating on can you turn your thermostat down by one degree? By doing so, it is estimated you can save up to around 10 per cent of your fuel bill.
Soft furnishings
Making a few new additions to your home's interior décor can help keep the warmth in, which can only be a bonus. Thermal curtains can provide your room with extra insulation via 'triple weave technology'; they also have blackout and noise-reducing capabilities, so not only can they help to keep the heat in but they also can keep your room cosy.

Rugs are also another way to add additional insulation, around 10 per cent of heat can be lost through uninsulated floors. Whether your floors are insulated or not, the addition of a stylish rug will be a great way to keep your home snug this winter. Draught excluders are probably not something you had thought of as the ideal accessory for your home, but those retro beauties can really make a difference in keeping the cold air out. There are a wonderful array of styles available on the market these days, you are bound to find one to match your colour scheme.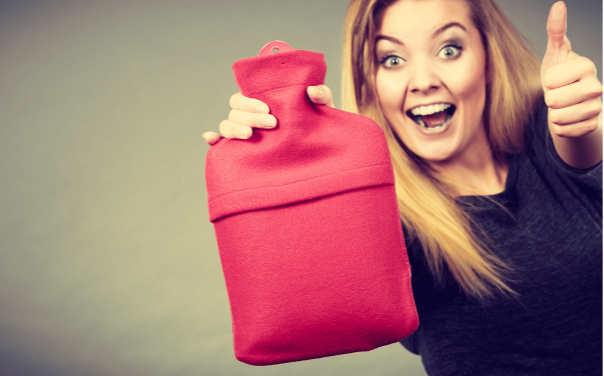 Additional warmth
There doesn't seem anything sexy about having an electric blanket, but we bet that when you venture upstairs and feel the chill in the air, you will be delighted to snuggle under the covers to glorious warmth rather than experience the sudden shock of icy sheets.  An extra blanket or throw is an ideal accessory to any room, something to cosy into whilst watching a movie, or an extra layer on your bed.
Another way to add extra warmth is through a good old hot water bottle – quick and easy, there is no more perfect way to eliminate any chills when you arrive home. You can choose from those full of beans which you can heat up in the microwave or a traditional boiled water filled one.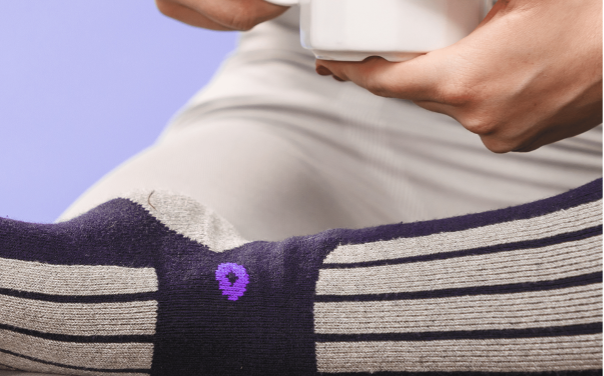 Extra warmth
Of course it is always beneficial to put on an extra layer but make sure it is a thermal one; you don't need to be heading down the ski slopes or hiking over the moors to wear such clothes. Good winter woollies are worth their weight when it comes to colder days and nights, a good pair of warm slippers can keep your feet warm which will also help your overall body warmth. Underlayers such as thermal leggings, merino wool tops or even an extra vest will all help to keep you feeling comfortable when things get chilly.
Your feet are one part of your body you should really ensure are kept toastie, because if your feet are cold you will start to feel cold all over. If your slippers are not doing the trick, look into an electric foot warmer, and you will soon start to feel those shivers disappear.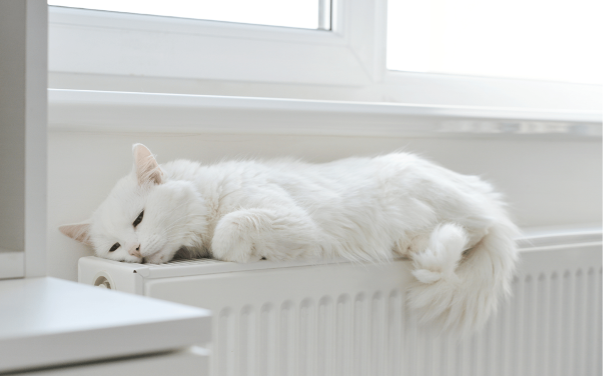 Film, Foil and Bleed
If your windows can be a little bit draughty, you may not have the funds to replace them at this time, but that doesn't mean you can't do something about it. There is an easy solution available on the market and that is with secondary glazing film which can help insulate the glass. The sticky film is easy to apply and will add an extra layer for protection from the elements.
When you switch your heating on you want to ensure you get every ounce of warmth for your hard- earned pennies, and another easy solution is to use radiator insulation foil. This padded self-adhesive foil just sits behind your radiators and makes sure the heat is radiated into the room, making cosier spaces ideal for the winter months ahead.
When is the last time you bled your radiators? When you have your heating on you want them to be working at their best and any trapped air will stop the warm water circulating around your radiators properly and as a result it will take your rooms longer to warm up.
Keep the chill out
We hope some of these ideas will help keep you and your home warm this winter. If you are selling your home at the moment and it feels like you're out in the cold, we can warm up your sale. Give our team a call.
Details

Hits: 174
Watching fireworks, especially for children, with all their sparkles, unexpected flashes and colours can be extremely exciting, but for your dogs Bonfire Night and fireworks is like living through a horror movie. Pets can often react by running away as a way to escape the noise, but there are things you can do to help to reduce your dog's stress levels. With organised events in and family parties and the nights getting darker sooner, there are bound to be celebrations this autumn and winter that will involve fireworks. This is why our dog loving team at Deakin-White have put together some advice on how to support your dog through Bonfire Night.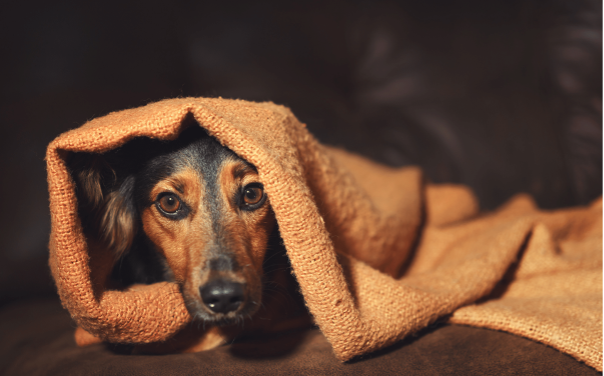 Create a place they can feel safe
Firework fright has been known to see dogs jump over or dig under fences, and even shatter windows – this is why it's important to keep your dog in an area of your home where he or she feels safe and sheltered. Having a designated place to hide that is dark can make your pet feel more secure. The minimum you can do is to keep your windows and doors closed, but a sheet draped over a table can be a great solution.
Dogs that have their own crates should not be locked inside them, as this can make things more stressful for them, but again place a blanket over the top and keep the door open so they can decide when to go in and hide. One thing you should try not to do is confine them to a room, they may feel happier curled up in their favourite space rather than being told where they can or cannot be.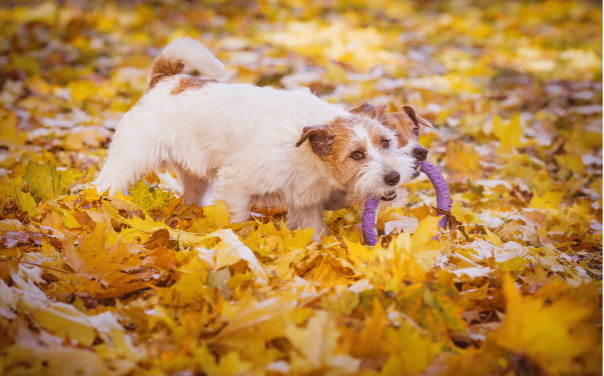 Plan if you can
The last thing you want to be doing is taking your dog out for a work when fireworks are going off. Therefore, where possible, take your dog for a long and energetic walk before night draws in as the fireworks' loud noises, flashes and even the smell of smoke can all send your pets running. If you can, tire your dog out before events and displays start and keep their final toilet trip for when the quiet returns.
You also don't want your pets escaping due to their anxiety, so lock your doors and keep them safe, and if possible in an area of your home where the sounds outside are minimalised. They could become destructive if stressed, so you may wish to remove things that can be damaged or be harmful if chewed.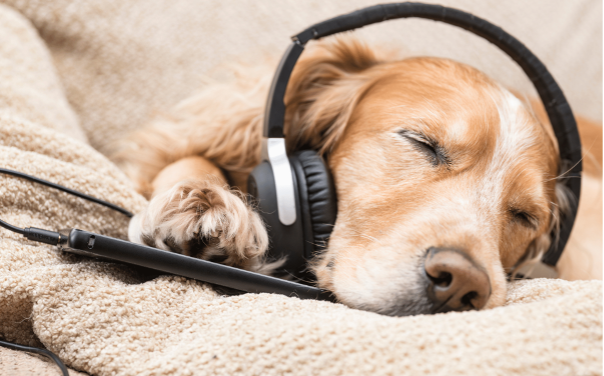 Distract them
One of our friends always puts classical for pets on their Alexa when they leave the house, this soothing music is believed to help to reduce your pet's stress. Other pet owners like to leave the TV on, but anything you can do to drown out the sound of fireworks to distract them can only be a good thing.
It isn't just background noise that can distract your fur baby but also a long-lasting chew, or a toy that keeps them occupied. If you dog has a favourite long-lasting chew, get one ready for the night, so they can enjoy a delicious treat whilst they enjoy Netflix.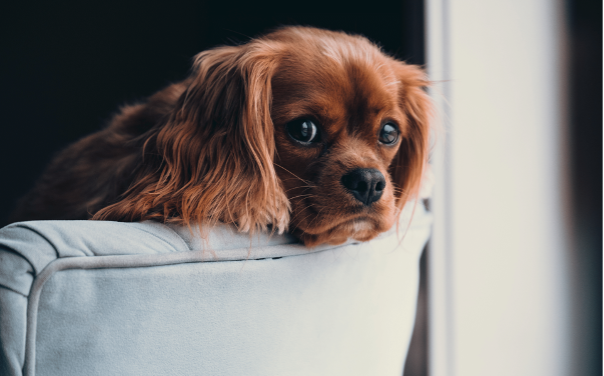 Keep it normal
Dogs are so in tune with their owners, they can sense when you're stressed, feeling ill or unsettled, so act normal, and no matter what is going on outside keep your normal routine. Being overly attentive to your pet and even following them around your home can make them even more confused. Encourage them to play with a toy with you, or let them cosy next to you on the sofa, but just let them make the decision on what they will feel happy to do and when.
Keeping everyone happy
We know as dog owners how you can worry about your beloved furry family member on Bonfire Night, but we hope our advice will ensure you can try to keep everyone happy and safe from fireworks.