Blog
Details

Hits: 356
**EXCLUSIVE DEAL**
Deakin-White have an opportunity to offer you this exclusive deal from our good friends at P&L Wheelie Bin Cleaners, we love to support local companies and this is an amazing local company which is offering Deakin-White followers and customers an exclusive deal.
See flyer below for a fantastic opportunity to get your bins cleaned ahead of the summer. We all know once it gets hot and your bins start to become smelly it does not take long for them to get full of pests and maggots.
Here is some key information for you to consider if you choose to get your bins cleaned with us to make the joining process quicker and easier for yourself.
Payment Process:
All payments for the deals will need to be made in advance.
All payments are made via bank transfer directly into our Business account.
If you wish to receive a receipt for your payments that you have made it will be sent electronically when requested.
You will receive an electronic invoice via email for the bins we have cleaned.
You will only be charged for the bins that are cleaned so if your bin is locked away or the bin men have refused to take it by the time we have arrived you will not be charged.
If you are interested send a text message to 07377845776 or email This email address is being protected from spambots. You need JavaScript enabled to view it. with the following details:
Full name
Full address
Postcode
Mobile
Email
What bins you would like done and if you have opted for our exclusive.
Things to note.
We clean general waste once week and recycling bin the following week.
Please make sure your bin is numbered so we can identify your bin.
Please don't put your bin away until we have cleaned it.
Please check your email for your invoice.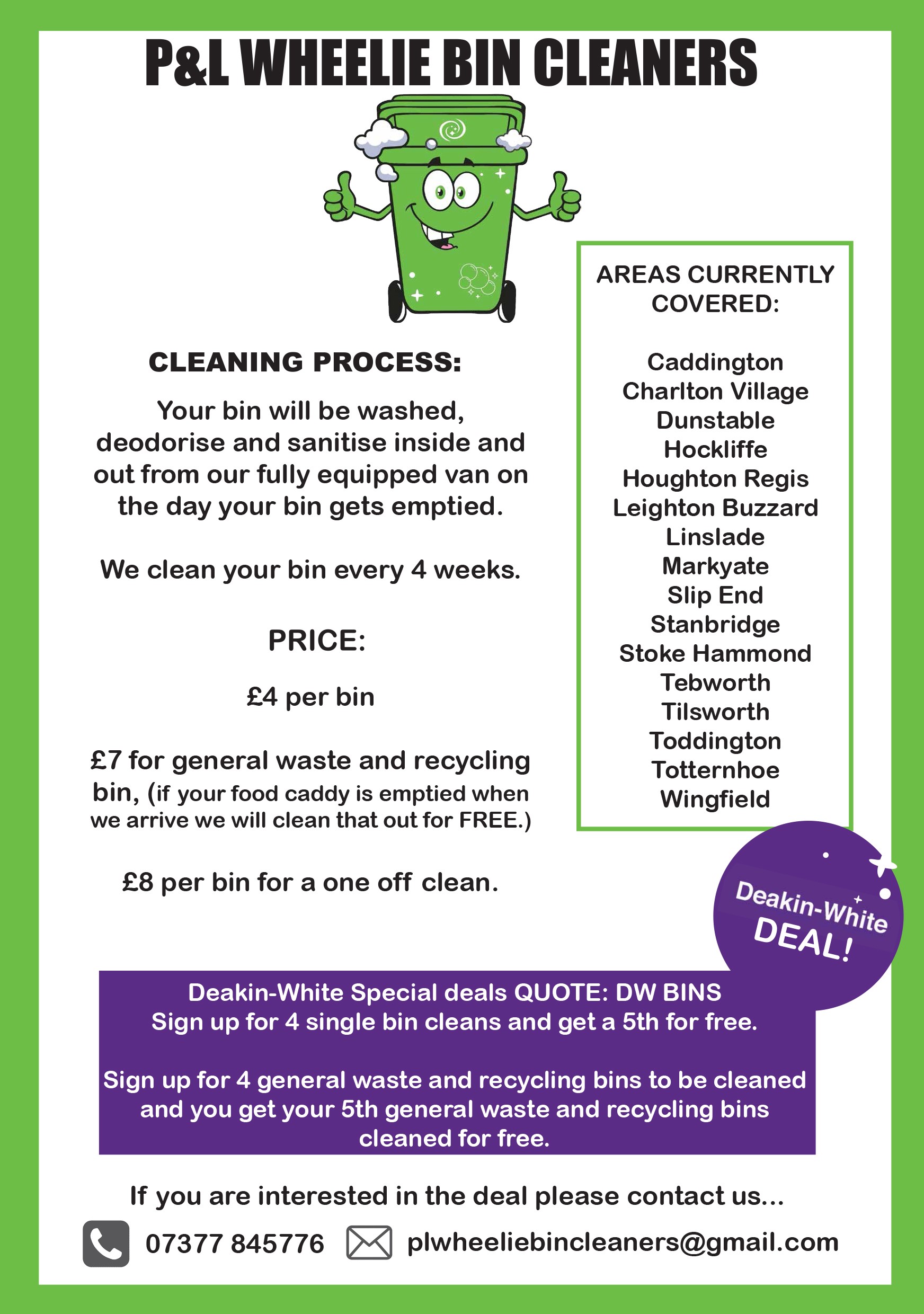 Details

Hits: 136
When you open that door to your first home, or your next home, you never know how your life will  change during your time there. One thing we know for certain is that inevitable collection of stuff that starts to fill every drawer, cupboard and room in your home.  When you decide to place your home on the market a simple dust and vacuum is not going to be enough; one of the first things you need to do is to get rid of your clutter. The quickest way may be to bin everything you no longer want or need. As easy as this may be, it isn't good for the environment.  This is why, when you decide to sell your home you should start with sustainable decluttering.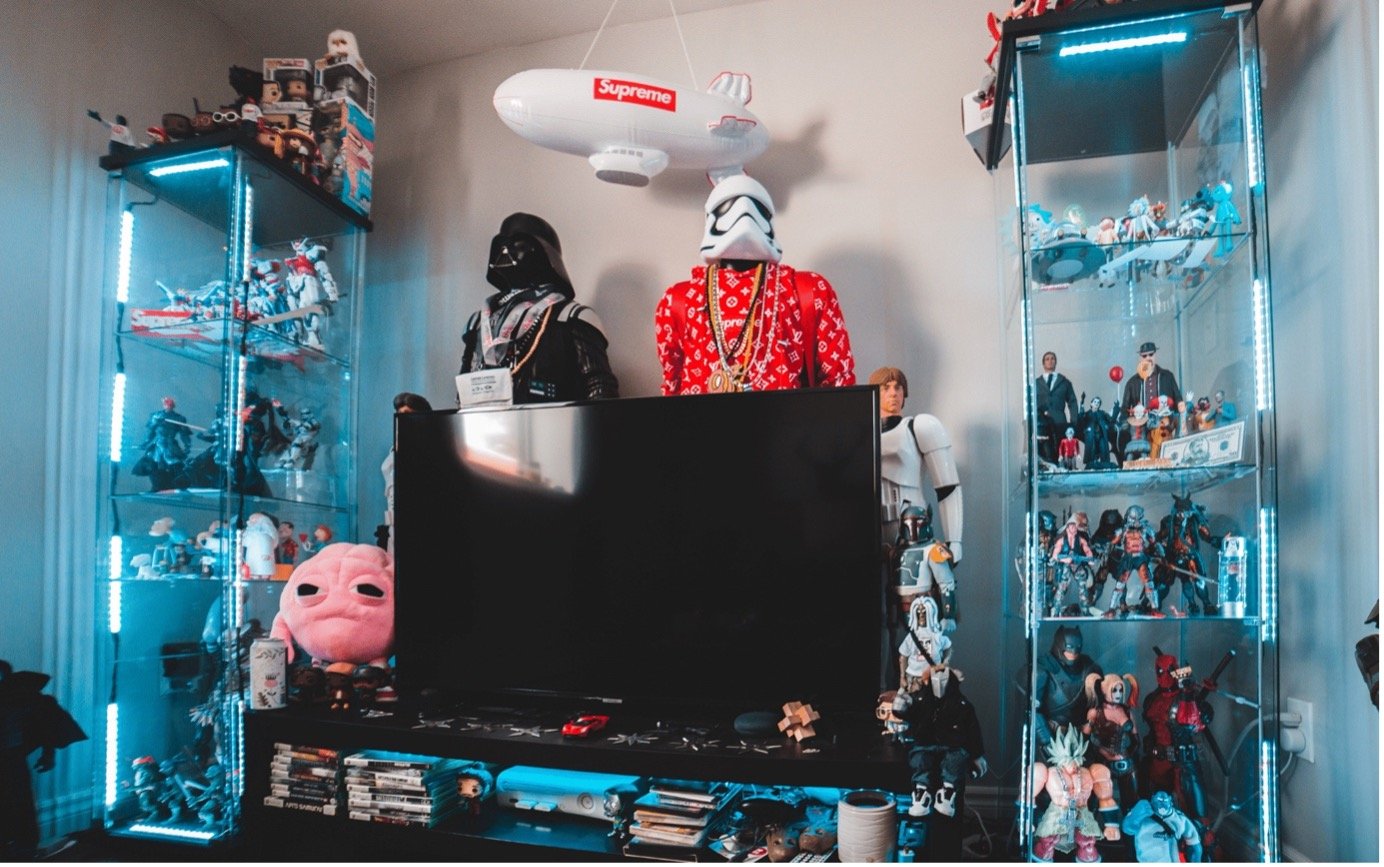 Why do I need to declutter?
There are many reasons why you should declutter your home when preparing it for sale. When potential buyers view a home they want to be able to imagine themselves living there. If your house is filled with numerous collections or bursting to the brim with personal mementos, all a buyer will see is you and your family. Personal items can also make a buyer lose focus – when they are intrigued by you they are failing to see how they can make your property theirs.
A full or disorganised room will make the space feel smaller, and one thing all buyers are looking for is space. Clutter is space sucking, and instead of seeing the true possibilities a room holds, potential buyers will be struggling to see how they will fit in. Marketing your home with beautiful images is certainly going to catch a buyer's eye, but an image of a home in need of decluttering will just be ignored, and this is the last thing you want when selling your home.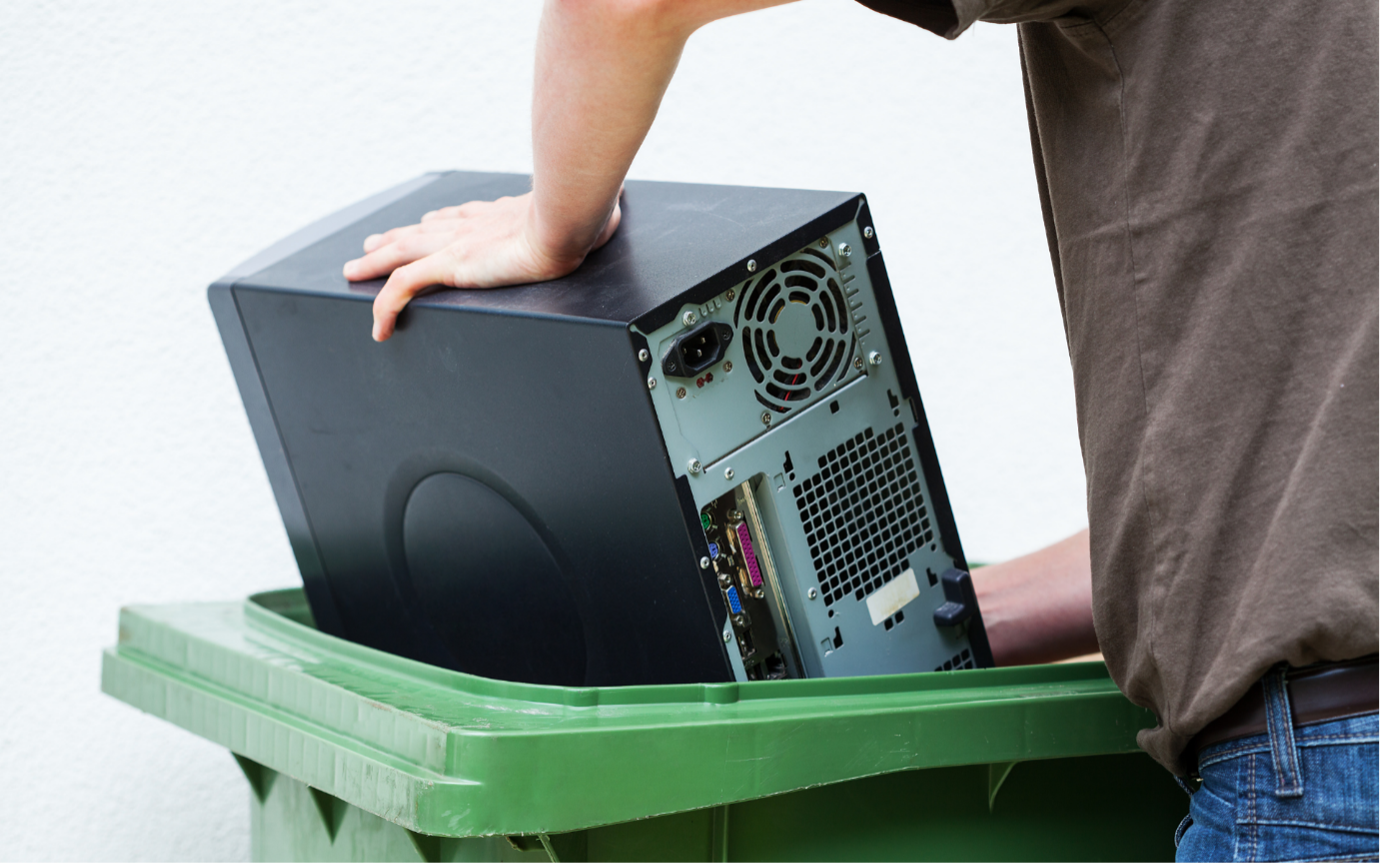 Start with electronic waste
We are positive that if you start looking through drawers, the back of cupboards and in your garage you will no doubt find an array of electronic devices from old mobile phones, televisions, printers, used printer cartridges and game consoles. Separate the electronics you find: those that work and those that are broken and could possibly be used for parts. There are many charities looking for electronics which they refurbish and donate to those who are digitally excluded. Should you be looking to dispose of your broken devices, search your council website for the correct way to do so. At Deakin-White we would suggest this be your last resort, as you may find that even parts can be useful to someone rather than going into landfill.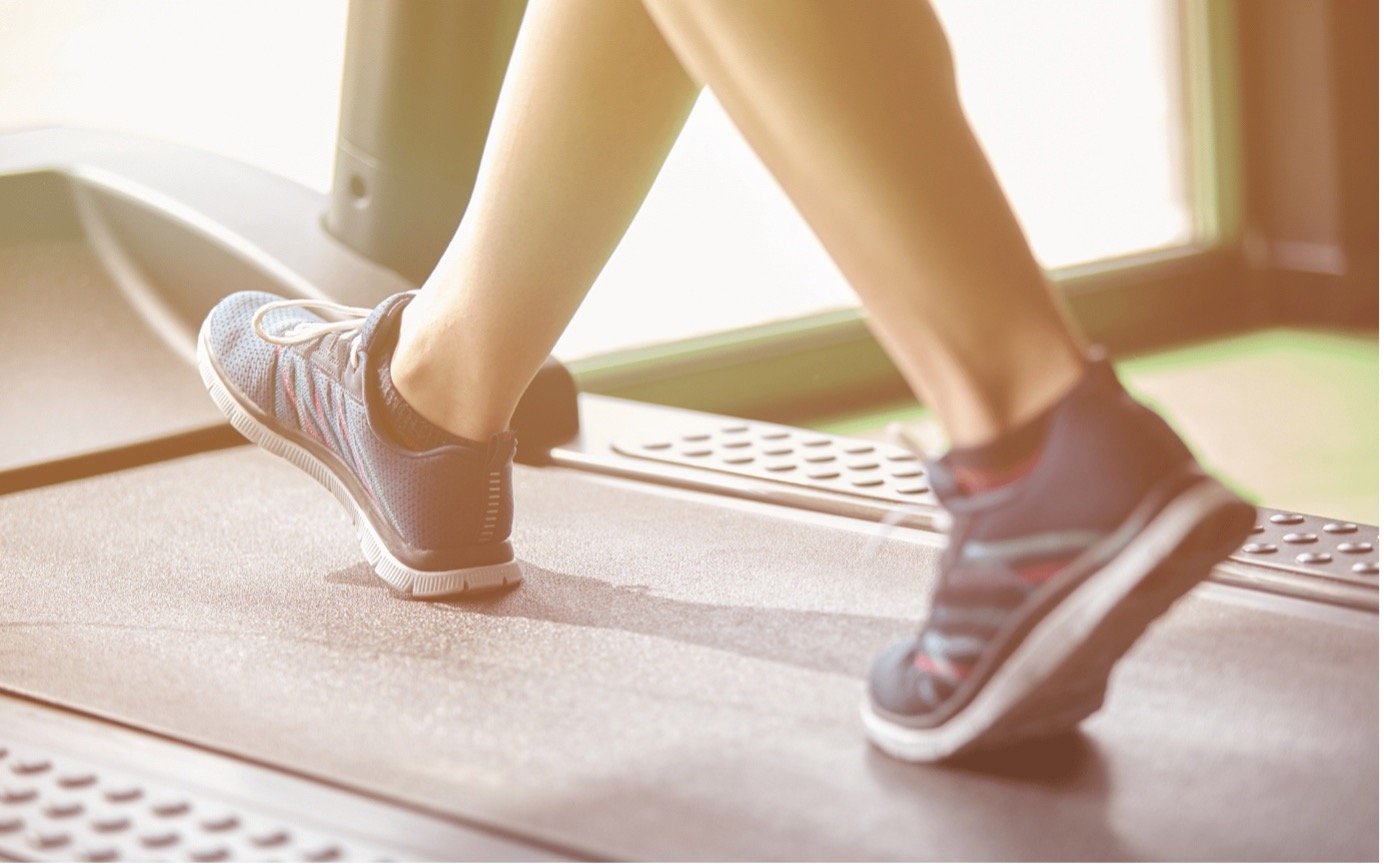 Have those good intentions gone?
January is now behind us and that New Year's resolution to get fit and healthy could mean that you have some unused sporting equipment gathering dust in your home. Many of these pieces of equipment are big; they can take up so much space making the room feel a lot smaller than it actually is. Be proactive and honest, if you're not using it then sell it or donate it to someone who will really appreciate it.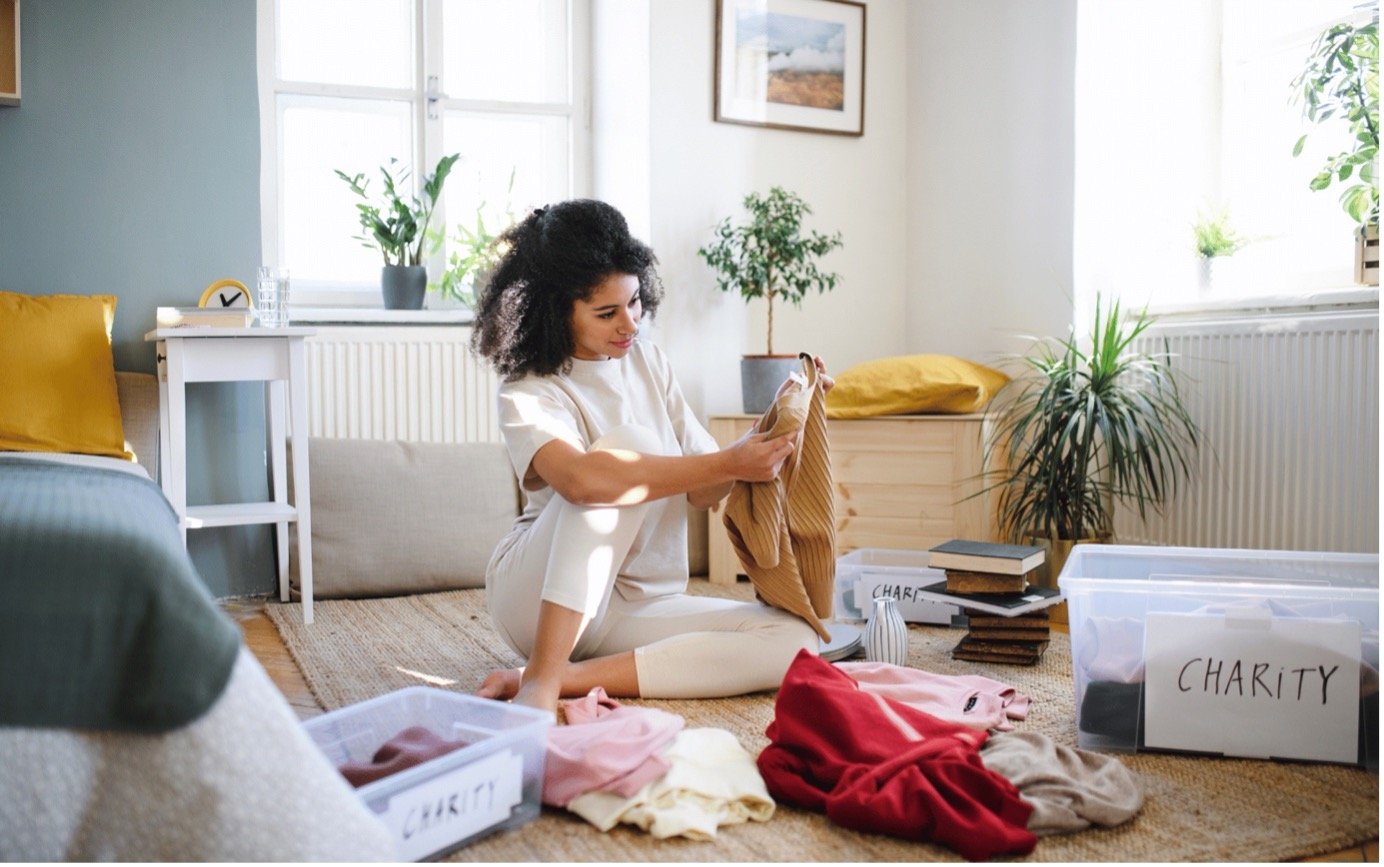 The 'Just-in-case' curse
Time to get to your clothes, and we guarantee that you will have items in your wardrobe that you have kept 'just in case'.  It is time to be realistic – do you want all those clothes cluttering up your new wardrobe and still never being warn? Empty your wardrobe and drawers and get tough; only keep those clothes that fit, you love, and you actually wear.
There may be some items that really have seen better days, but there will be many which are in excellent condition and perfect to donate to a local charity. You may look at trying to sell some on Facebook Marketplace to make a few extra pennies – ideal to help you purchase a little something for your new wardrobe.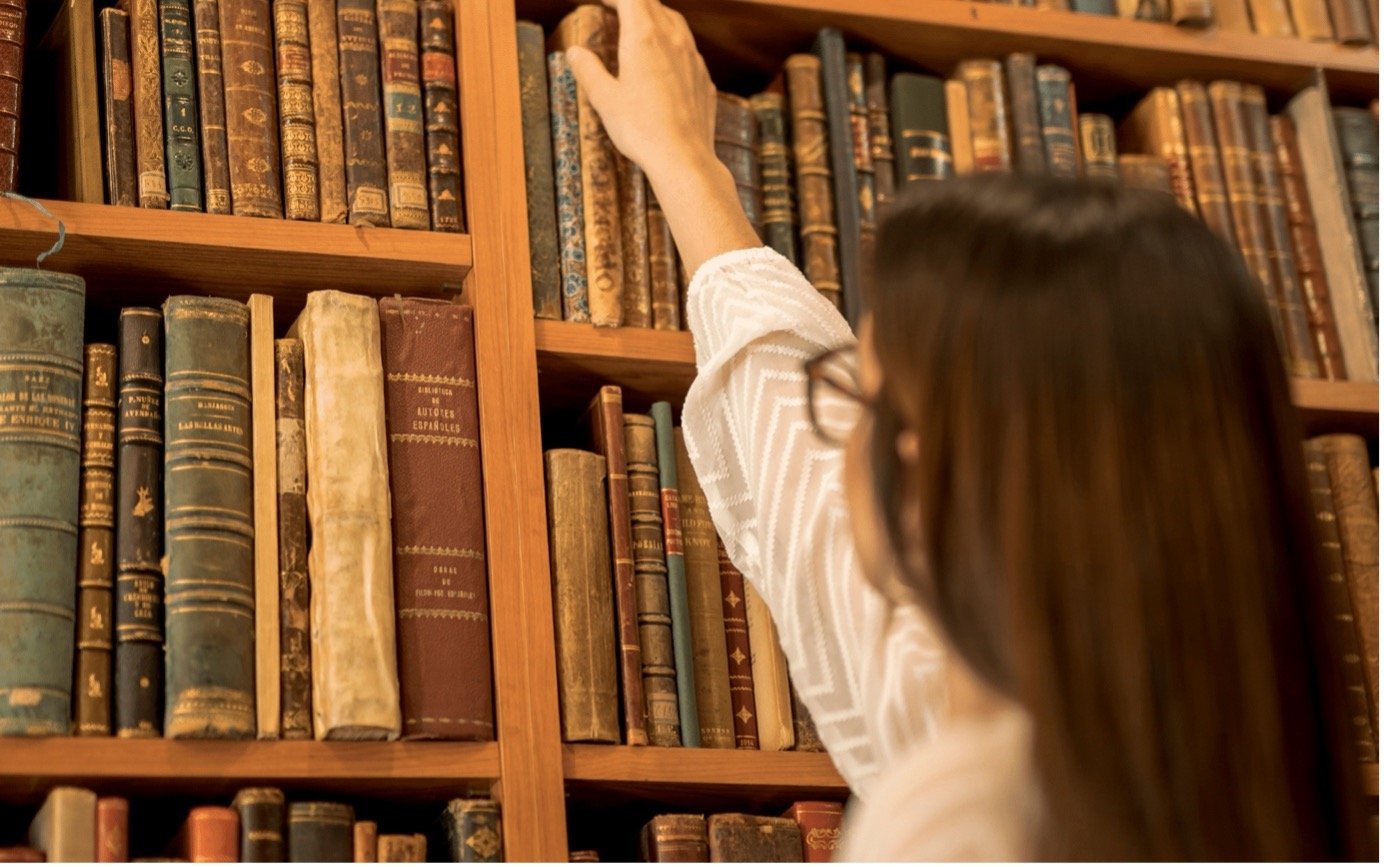 Hard to part with
It is funny how things like books, DVDs, and albums can be hard to part with; many people are mini-collectors and have more books on their shelves than they are likely to read. If you are a book lover, of course keep those that you love, are on your to-be-read pile or are hard to replace. Go through your entire collection and, again, it is time to make some tough decisions, or pack them away ready to decorate your new home.
Family photos are extremely personal; pack these away whilst your home is on the market, this again will help potential buyers to see themselves, not you, living there. Artwork is subjective, what someone may love, others could loathe. If you think the art in a room is distracting it may be worth removing it, even if it is only for viewings, so a buyers eyes are focused on what is important.
Sustainable move
We all have a responsibility to do our bit to help the environment, and we hope we have given you some ideas on how to get your home ready for sale in a sustainable way. Decluttering is an essential process for preparing your home for sale, and helps to give buyers the best experience when viewing your home.  
If you're thinking of selling your home and want advice on the best way to prepare your property for maximum impact, contact our team.
Click here for the latest market insight for your local area:
https://dwrealestate.research.homesearch.co.uk/property-results
Details

Hits: 112
Why scent matters when trying to sell your home
When a potential buyer views your home, they will be soaking in every aspect: the space, the décor, how the property works, but what about how it smells? Our sense of smell is powerful; it can evoke emotions, and is the sense most closely linked to memory. It can also provoke an immediate response. When a perfumer is developing a fragrance, they seek to convey a wealth of feelings through their distinctive mix of aromas, yet what one person may love, another may loath. No matter how beautifully presented your property is, how perfect it matches their dreams, if there is a particular scent that lingers, you can guarantee that this is what they will remember when viewing your home. This is why scent matters when trying to sell your home.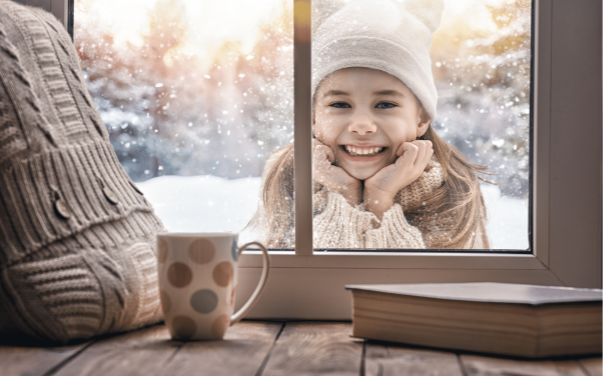 Winter doesn't help
With the cold winds blowing and freezing temperatures, we are less likely to have windows open. The echoes of 'shut that door' will be singing through households as energy bills are always at the forefront of our minds. Keeping our homes warm around this time of year does mean we often sacrifice ventilating them; therefore, scents that can often be dispelled by an open window may take hold. With this in mind, it is essential that you are extremely conscious about aromas in your property, especially when you know viewings are about to take place.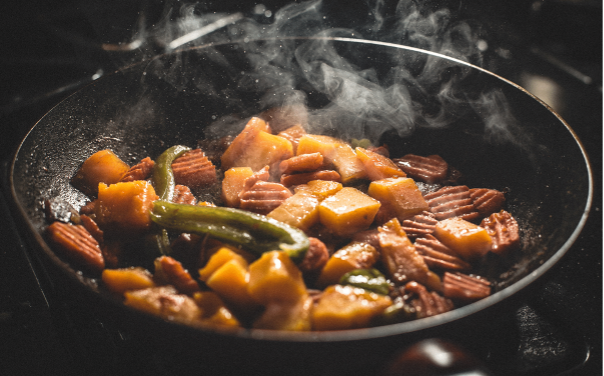 Some of the most common smells are:
Cooking
The smell of fresh bread, a delicious dish cooking in the oven, that cheeky takeaway on the weekend – food and aromas are magical and intoxicating. Yet, once the last pot has been washed and your taste buds rejoicing, what can be left is a particular scent in the air. You may not notice it at first, but if you have left food out overnight, you will know that your kitchen the next day may not thrill you as it did the night before. Of course, you need to cook good and nutritious meals whilst your home is on the market, but just be conscious of what you cook the night before a viewing in case it has a strong odour that refuses to leave.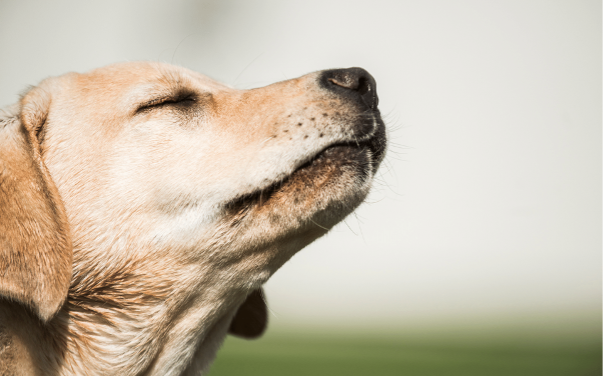 Our beloved pets
Oh, how our pets have gotten us through the pandemic, with many more people owning a pet today than a couple of years ago. We visit more homes today where there's a furry companion than not. We think everyone will agree that our furbabies do come with their own unique, and sometimes potent, little aromas all of their own, but because we live with then constantly we often can start to not notice any scents lingering as we may once have done. Potential buyers will be entering your home with devilish noses and will always notice smells that you don't. To minimise the impact pets can have on our homes you can remove those major odour producing items, such as their beds, toys and litter trays, for viewings, and it is always worth giving carpets, sofas and soft furnishings a deep clean with a deodorising product.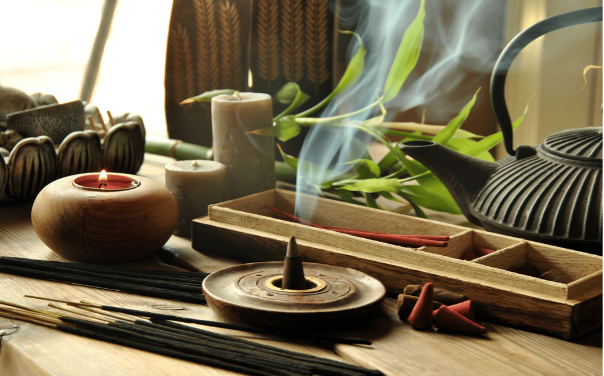 Artificial scents
Who doesn't love a scented candle or a plug-in, or you may prefer incense burning through your home, yet those can often not be subtle and can give off strong aromas that can be a complete turn- off to buyers. Many people can be very sensitive to strong smells and they may even struggle to view your home if they feel the smell of these artificial scents is overpowering. Try, where possible, to use more natural aromas, for example fresh flowers provide a beautiful scent and will also add some colour and warmth to a room.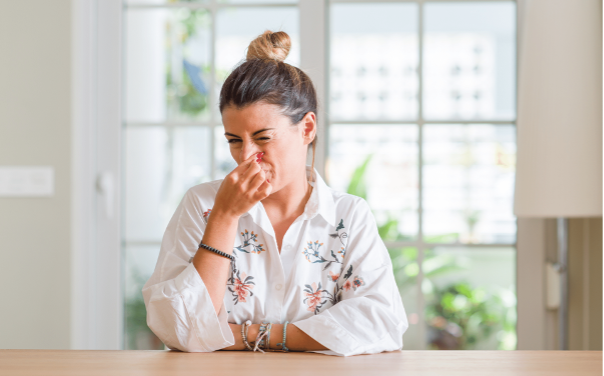 Trust your senses
Many of us are spending longer hours in our homes as we work from home, as well as continuing with our daily family lives. Therefore, our ability to instantly notice an aroma can often be diminished, which is why it is always best to assess your scent ability with a fresh nose. Take a walk, and after enjoying the fresh air come into your home and take a deep breath; you will then be surprised at what you discover.
Everyone's home has its own aromas, and this has absolutely nothing to do with cleanliness. Whether it is bleach, incense, pets or last night's meal, strong aromas will naturally have a 'marmite' reaction from potential buyers. In our own surroundings we tend to go nose-blind, which is why it is always a great idea to get someone else's opinion.
Truth is essential
Do you have a friend or neighbour who will be truthful, even if you really don't want to hear it? This is the friend or family member you need right now, they, we know, will be sensitive to the scents that they find in your home, but it also means you have time to do something about it.
Remembering what matters
Even in this busy sellers' market, buyers will discard a property for many reasons and battle for those that meet their needs. If you consider all the senses: especially how it looks, sounds, feels and smells, when preparing your home for sale you will, no doubt, have buyers queuing to make an offer.
For more advice on how to maximise the sale of your property, then contact our team.
Details

Hits: 122
Thinking of buying a home in Herts, Beds or Bucks? What should you expect in 2022?
When it comes to the local property market in 2021 and the UK in general, words like crazy and frantic spring to mind. It was a year where the number of properties on the market was low and yet demand was overwhelming at times. Where house prices reached record highs at times, and many buyers were left out in cold and even struggling to get viewings. As we are heading to the end of the first month of the year, what is it like out there for buyers? What should you expect if you are looking to buy a home in 2022?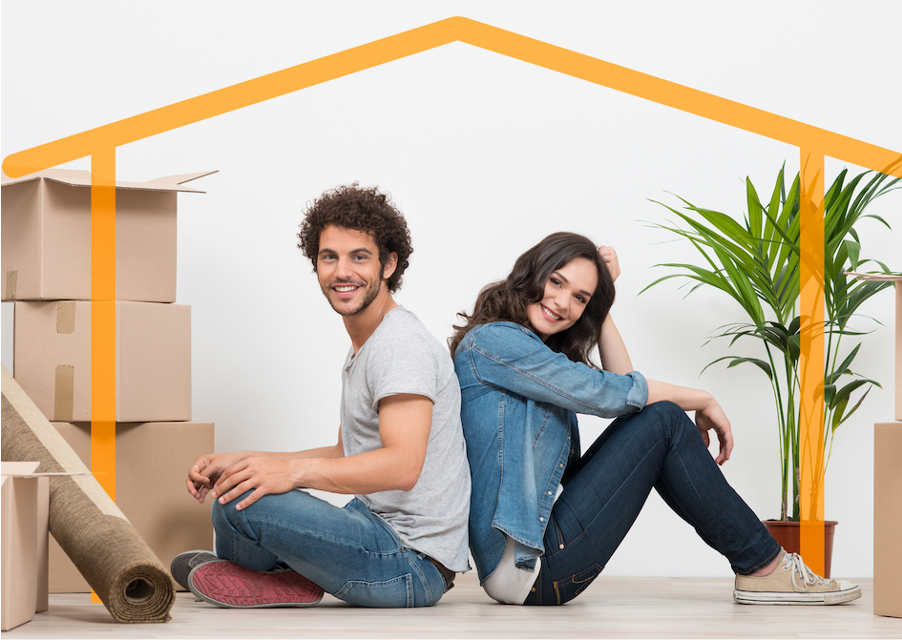 What has been happening
Competition for homes from buyers was fierce at the end of last year, which has been confirmed by data from Propertymark (the leading membership body for property agents). "Our Housing Market Report for November revealed an average of 29 potential buyers for every available property per branch – a 21% increase in competition from October, however, despite a rise in the average number of potential buyers, a record low supply of properties was recorded, with an average of just 20 homes per branch – 50% less than in November 2020," stated Nathan Emerson, CEO at Propertymark
With the end of the stamp duty holiday last year, it was predicted that things may settle down this year, but this has not been the case. According to recent data from Rightmove, the number of buyers enquiring about homes is 15% higher than the same time last year. Yet, before you start to panic and wonder if you are going to face the same challenges finding a home as last year, there may be some light on the way for your search. Rightmove figures show that the number of requests for home valuations during the first working week of 2022 was up by 44% on the same time last year, and up by 48% on the same period in 2020.
What this means is that we should start to see more homes coming on to the market, giving you more choice as a buyer. At Deakin-White, we are seeing an increase in the number of enquiries by potential home sellers, who, due to a steadier return to normality, have increasing confidence about making that move which they have been considering for a while. There will still be competition for properties, and there are things you can do to make sure you are in the best position should you find that home of your dreams.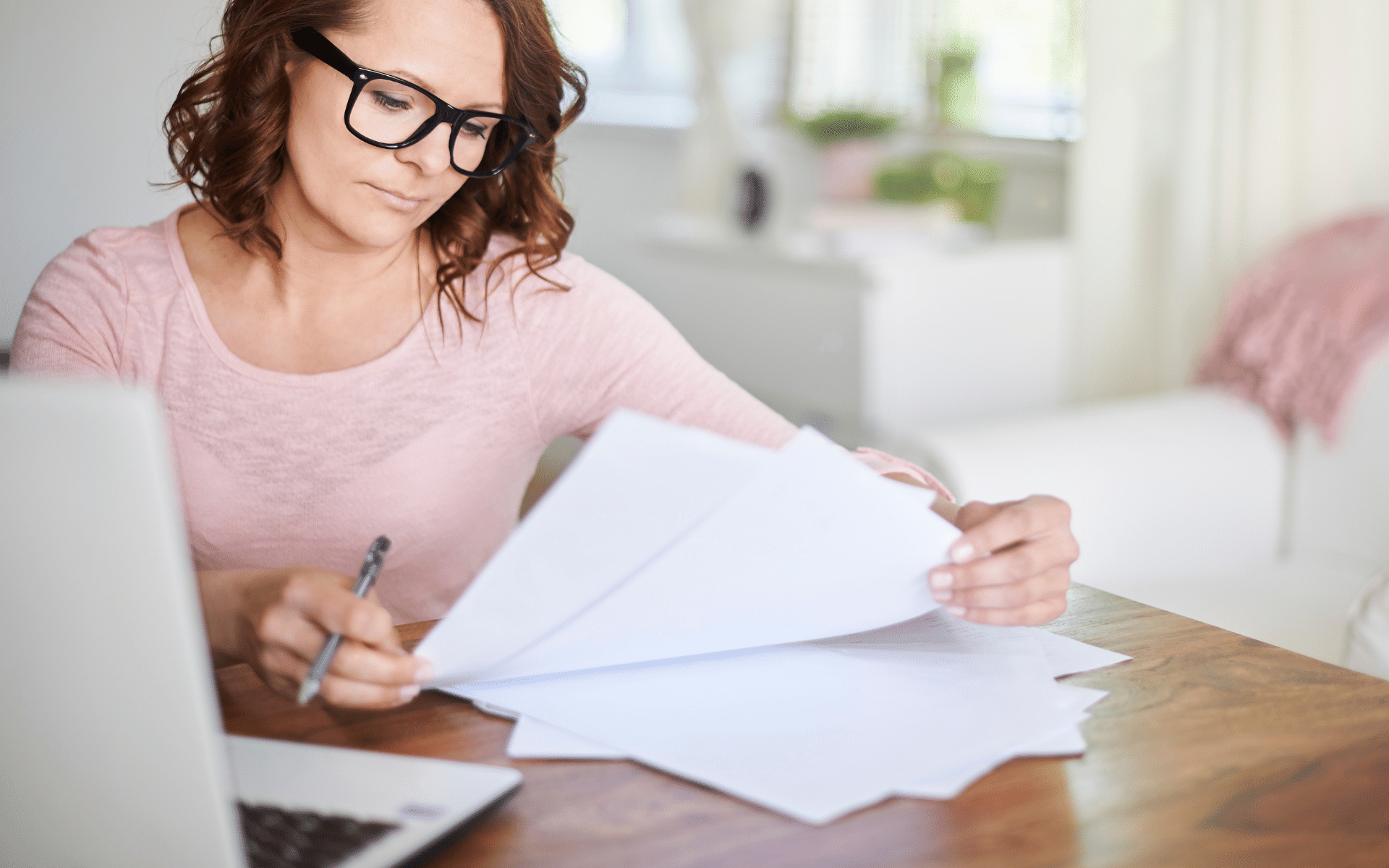 What you can do?
Buying power is what you need if you're looking for a home in the next couple of months, and that can start with thoroughly understanding your financial situation. Playing the guessing game on presumptions and out-of-date agreements is going to place you on rocky ground before you have even begun your property search. You also don't want to fall in love with a property, and start to plan where you will put your furniture, only to discover that you can't afford it. Do a full financial audit, make sure your credit rating is in a healthy place, and then seek professional advice from a mortgage advise; if you unsure who to ask, we can certainly recommend a mortgage broker who has helped many of our clients.
We all have a vision of what our next home will look like, but what you think you want and what you actually need can often be very different. Sticking to an ideal and not being willing to be open to ideas or being able to compromise will make your search virtually impossible. Often it can be those properties that you had discounted for one reason or another that end up being the ones that steal your heart.
If you are selling a home as well as buying, in this market it is essential that you find a buyer for your property first before you start to search for your new home. You don't know the position of other potential buyers, and having a buyer for your property will place you in a strong buying position and your offer will be considered stronger as a result.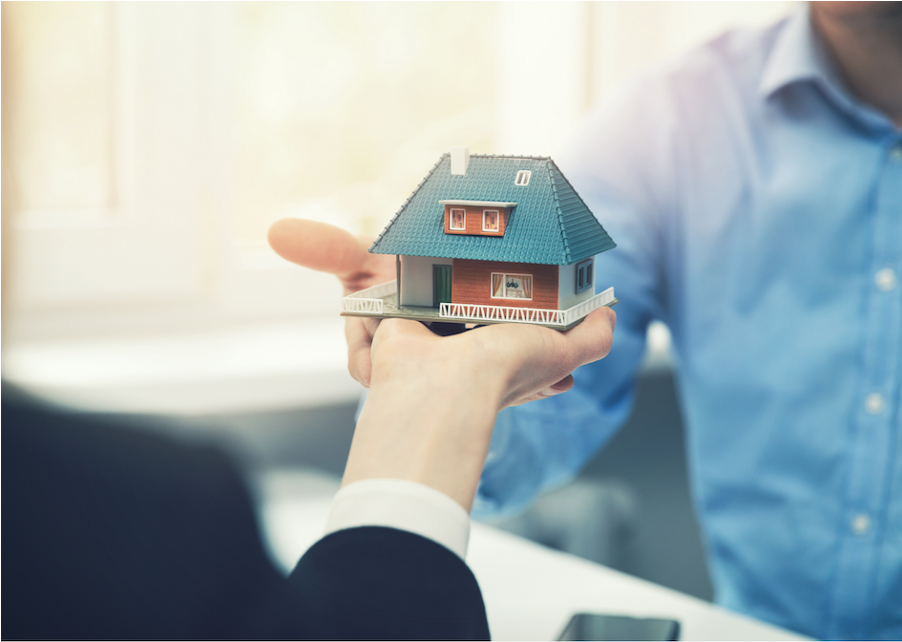 You are not on your own
Many buyers underestimate the value an estate agent can bring to their search. Give our team a call today and let them know exactly what you want and need from your next property. You never know, the next home we are called to value could just be that one you are looking for. For more advice on the property market, and how to navigate it as a buyer, give our team a call.
Details

Hits: 125
What does 2022 hold for you and your home in Herts, Beds & Bucks.
With every new year we have expectations of the year ahead; we always hope it is better than the last, and during a pandemic we wish that even more. Yet, as we know, there will be a few challenges for us this year as economists predict that our living standards will deteriorate . But there is also some light too, whether you're looking to move home or stay put, it is always good to be prepared. Our team at Deakin-White have come together to give you an insight into what 2022 holds for you and your home.
Base rate increase
If you didn't have your eye on the ball last month, you may have missed the Bank of England's surprise decision to increase the base rate to 0.25% from 0.1%, after the Monetary Policy Committee approved the decision. This is the first rise in more than three years. How does this affect you?  The central bank uses the base rate to charge other lenders and banks when they borrow money, which in turn influences the rate at which you borrow and savers earn. This may only equate to a relatively small increase in your monthly payments for those with a variable rate mortgage, and if you have a fixed rate deal you can breath a sigh of relief as you are protected for now.  Should you be looking to secure a new mortgage you will find that the rates are higher.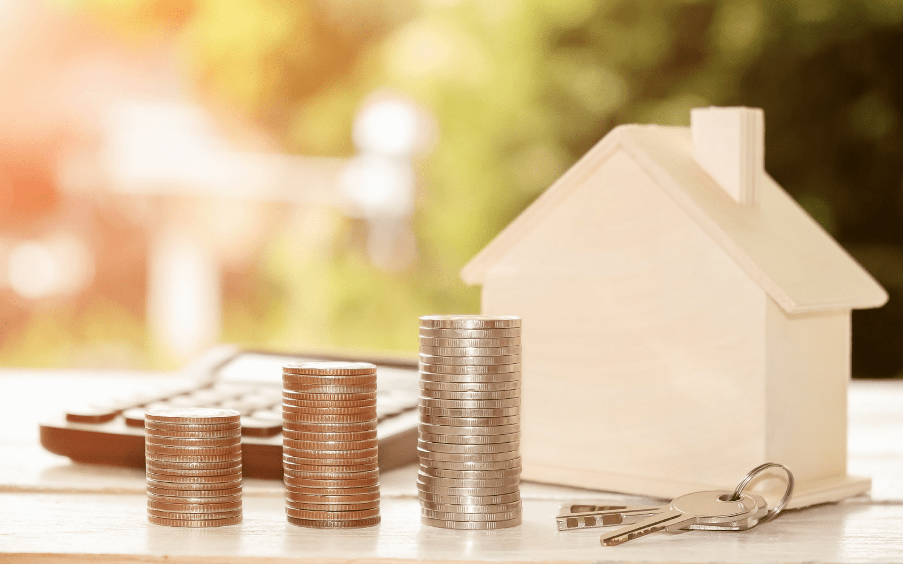 Buying a home
If you were looking for a home over the last 18 months you will know you have been caught up in a frenzy where available properties have been few and buyers many. This lack of supply over demand saw house prises rise and many buyers missing out on properties and even not even getting a viewing. We predict that this year will see things starting to balance out a bit. We have already seen an increase in requests for valuations from sellers in Herts, Beds & Bucks. It's not just us that have seen an increase in valuation requests, Rightmove have also stated that they have seen a 19% increase in requests compared with this time last year. We're excited with the range of homes that we predict will be coming on to the market in the new few weeks.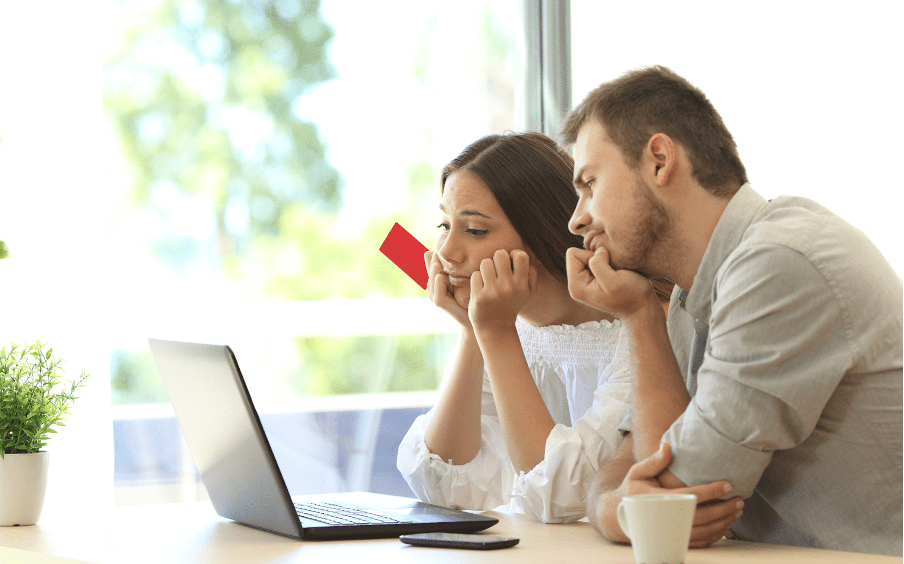 Selling your home
Last year was most certainly a sellers' market but we do believe this year we will see more stability in the home counties housing market, although we still expect it to be strong for sellers. "If you do decide to sell your home in the new year, your chances of finding a buyer are very high, as we're still seeing huge levels of buyer demand, and not enough homes available to buy", according to Rightmove's property expert Tim Bannister. We have many buyers registered with us at Deakin-White who are still looking for their first or next home. If you're curious about the current value of your property or thinking about moving, give our team a call.
Make your finances a priority
Regardless of what ups and downs this new year will bring, you have the power to get yourself in a healthy position financially. We can all make small changes here are there that can help towards a deposit, a new bathroom, or even simply improving your quality of life. When is the last time you did a rigorous assessment of your outgoings? You will be surprised by the number of people who don't realise they are paying small subscriptions out for one thing or another every month. Be frugal about shopping and more so about what you waste – every positive change you make at home will have an impact one way or another to your monthly finances.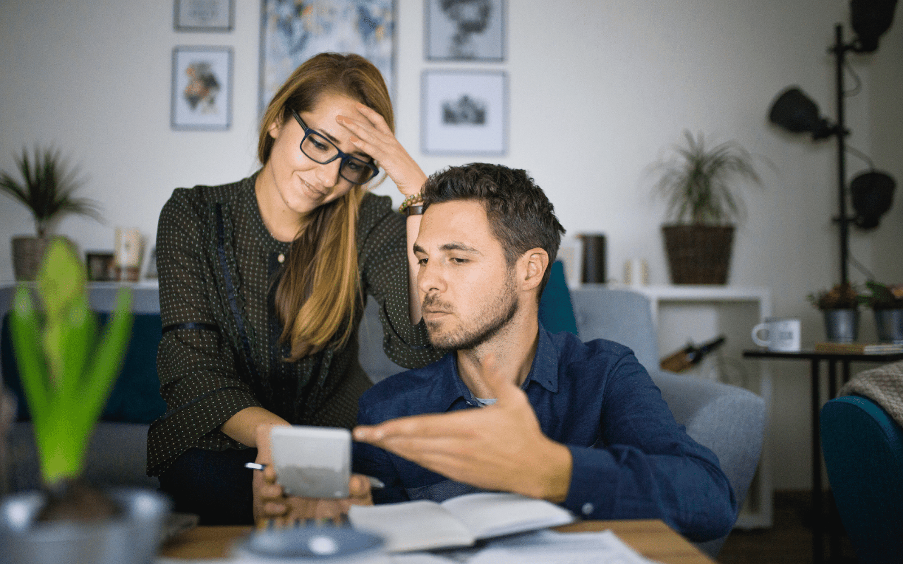 What is in your 2022?
New year plans and resolutions can often change or be put on the back burner as life takes over, but whatever you do this year, always keep a watchful eye on what's happening financially around you. Placing yourself in a financially savvy position will only be of benefit when you decide it is time to move home and when that time comes, we will make sure that your money is invested wisely.