Blog
Details

Hits: 57
No matter what you're advertising, whether it's a product, a service or even a home, you want to capture a buyer's attention.  To get results you need to put in time and effort to ensure your property is looking its absolute best.  You don't need to own one of grandeur, any sized home has supermodel potential, which is why at Deakin-White we've put together some tips to show you how to prepare your home for its photoshoot.
Understanding The Value
When it comes to selling your home, you only have seconds to make a lasting impression. Buyers will be flicking through the online property websites hardly even giving some homes a second glance.  A photograph may not sell your home, but it can open the door to the possibility and prompt a viewing.  The more importance you place on getting things right for when your home is photographed, the better the potential outcome can be.  Buyers want to feel a connection with your house; the way it's marketed is the draw and 'that feeling' tends to happen the moment they step inside. Yet if we don't market your home correctly, we will struggle to get buyers to view it in the first place.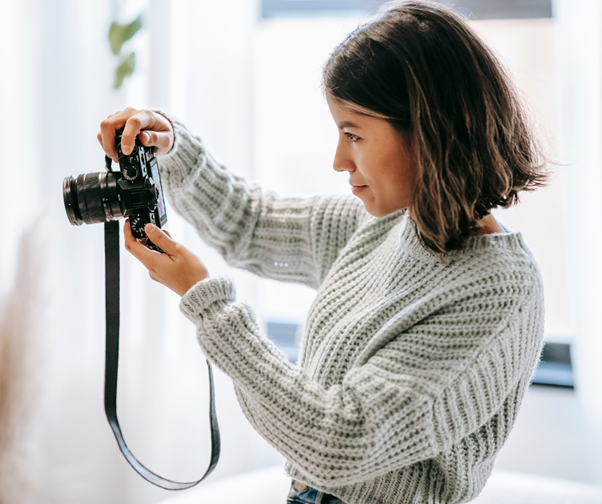 If you follow our tips you can transform your property into the next top model. We want buyers to be focused on your clean and bright home, not pondering over what work it would take to get it looking its best.  With your preparation and our investment in photography and videography, together we can dramatically impact buyers' opinion of your home.
1. A Clean Kitchen
When we talk about a clean kitchen we don't just mean literal cleanliness (and we know you will be cleaning vigorously before the shoot) but also a clean 'look'.  Worktops are fantastic places to store and house things, all those wonderful gadgets that we buy and rarely use, but by minimising what you keep on your worktop your kitchen will look so much cleaner and larger.  Just leave a couple of decorative items, such as a bowl of lemons and a vase of flowers and find a place to hide the practical bits whilst your photoshoot is taking place.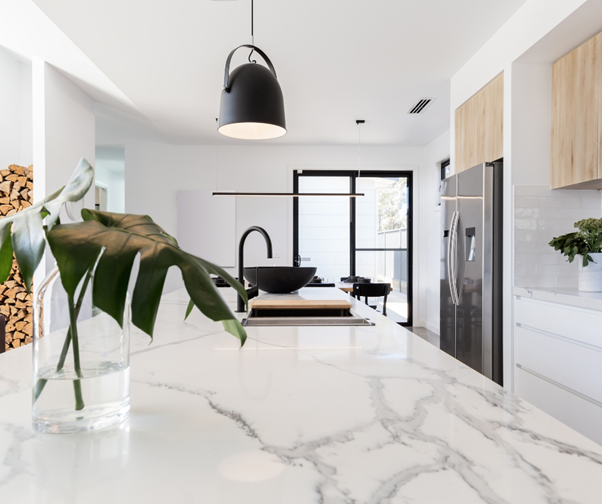 2. A Clean Bathroom
The same principle should be applied to the bathroom.  We all have bottles, soaps and paraphernalia decorating our bathrooms, but does a buyer really need to know what shampoo you use?  A bathroom that has been cleaned and cleared of lotions and potions is a lot more attractive than one where the bath has various items on display.  Again, by clearing things away for the photoshoot you will make your bathroom look bigger and also give it more of a 'sanctuary' feel, a place where your buyer can see themselves relaxing in and enjoying.
3. There Has to Be Light
One of our little niggles as estate agents is when we are in a property and the owner has neglected to check and change lightbulbs.  Light is always a big selling point for buyers and we want your home flooded in it, so check the lightbulbs of all your ceiling lights and lamps before your photoshoot so we have as much light as possible.
As well as lightbulbs, raise any blinds, open all curtains fully and remove anything that could be blocking natural light from a window.  With this in mind, don't forget to get those windows clean too!
4. Less is More
We all have personal tastes, especially when it comes to how we decorate our homes. One of the most challenging requests we have for sellers is to remember that less is more. Removing large and bulky furniture is going to be challenging but if it's eating up all the space in a room then it's a must-do task.  Many buyers will find it difficult to visualise the room without this piece of furniture within it, and so their focus could be on that particular piece rather than what the room could offer them.  You want buyers imaginations running wild when they look at photograph of your home and thinking about the potential space it offers.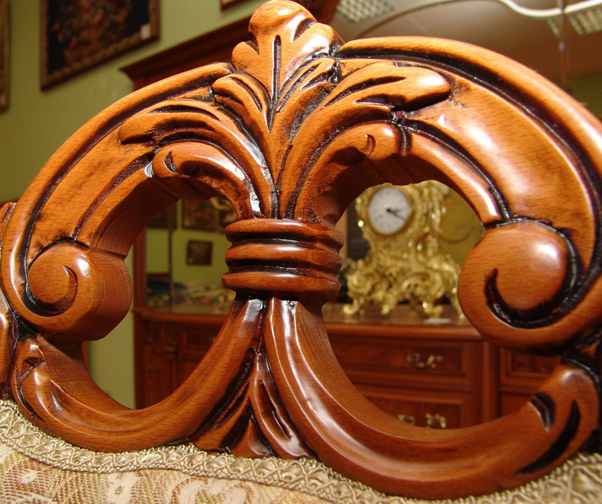 5. Remove Floor Mats
Lots of us have floor mats and runners (not rugs); they are fantastic at protecting our floors, especially when we arrive home all wet and muddy from a walk. As wonderful as they are, they can make a room and even a hallway look smaller and a bit cluttered. It will only take a couple of minutes to remove bath mats, door mats and runners for the photoshoot, to give these rooms clean lines and a greater sense of space.
6. Fridge Design
How many of us are guilty of cluttering our fridges with magnets, notes, reminders, children's artwork… you name it.  It's a little piece of your family life, but as much as you love it, it's not so alluring for buyers – in fact, it can be extremely distracting.  Removing all these items will make your kitchen feel tidier and cleaner, but also, and more importantly, keep personal information away from prying eyes.
7. Make the Beds
Yes, we know how obvious this sounds, but it can often get overlooked, especially in rooms you may not be using.  Fresh clean bedding with a neutral design always works best, accented with pillows, a throw and a couple of finishing touches. Look at hotel rooms and flick through home magazines for inspiration if you get stuck for ideas.  One thing we know you will agree on is that walking into a room with an unmade bed doesn't give you a warm feeling.
8. Remove Yourself
This is a tough one, as this is your home and 'you' are everywhere throughout it. But when buyers see your home, they want to see themselves there, which is hard to do if you're staring back at them.  By removing your family photos and personal items, a potential buyer can focus on the house and not you and your family.
9. Clear Surfaces
From the coffee table, breakfast bar, bedside table to chest of drawers, we all have places where clutter congregates whether that's a book we're reading, chargers, tissues, essential bits and pieces, it's amazing how quickly a space can be filled.
You want any surface to have minimal items, maybe a book on your bedside table and, if big enough, a decorative item. A coffee table could be staged for a morning coffee on a little tray, and your breakfast bar is perfect when completely clear.
10. Remove ALL Pet Items
We're not being harsh, most of us have pets too, and we know what an integral part of the family they are, but the truth is not everyone has pets and some people are allergic.  The last thing you want is a buyer who is allergic to your home due to the smell of pets.  It's essential to get this right so hide bowls, beds and toys and give your carpet, and furnishings a deep clean to get rid of any 'nose blind' areas of your home. 
Camera Ready?
It's always easy to spot the homes where the owners have really spent some time getting it ready for its photoshoot.  In this buoyant market where houses are selling quickly and often at asking price or above, the more you can do to bring out your home's inner top model, the more viewings and potential offers you will receive.
For more advice on how to prepare your home for sale, please contact our team at Deakin-White.
Details

Hits: 60
Well, what a week it has been for anyone who loves, supports, or follows football. Less than 48 hours after the announcement of the European Super League (ESL), the six English clubs quit against a backdrop of anger, criticism and disbelief.  News channels highlighted their failure to speak or listen to fans, and to understand the mood of the country.  In truth, it was one big idea that bombed spectacularly with the world watching, but would these clubs have joined the ESL if they had just listened? 
Listening is often something that is taken for granted, and if we're honest with ourselves we don't always listen effectively all the time – we could be distracted by something else happening or going on in our lives.  But when it comes to selling homes, listening should never be underestimated. At Deakin-White we believe it is the most important skill we possess, and one that places us at an advantage when selling your home.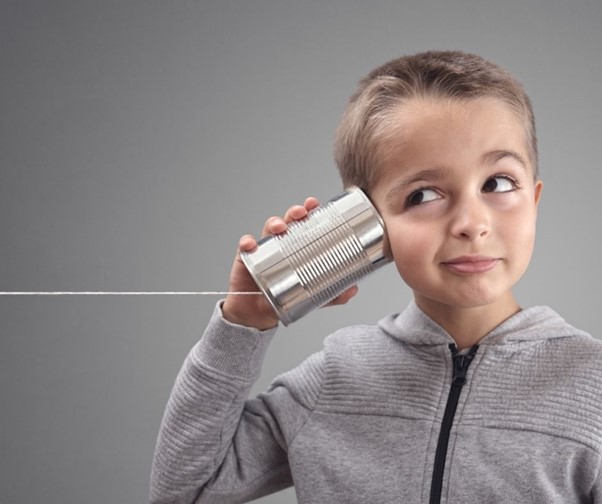 From The First Call
We know that when you call or interact with our agency for the first time, this is our chance to impress and your time to judge.  You don't want to feel like a number, and your house just a commodity – that just makes us look like an ESL-style agent.  Getting to know you on that first call is essential. Yes, we would like to know more about your house, but it's you and your family that are our focus initially.  "Why?" you may ponder.  Because, simply put, if we don't listen at the start, how can we know the best strategies to use? If we understand you, the motivations for your move, your circumstances, your plans for the future, we will know exactly how to approach your sale and can start planning a strategy for marketing your home should we be given the honour of selling it. 
The Valuation
You may believe that the valuation is all about a number and in a way it is, as you need to know what value is placed on your property so that you can plan your move.  But there is so much more to the valuation, and Matthew Lindsay from Deakin-White Village & Country explains why.
"Every home has a story. It is easy to find out the facts – number of bedrooms, bathrooms etc – but it's the tales of people's lives there that makes this part of my job so fascinating and enjoyable.  They give me a little insight into what it has been like to live in a home, the owner's favourite spot to sit and read, where the dog loves to snooze as the sunlight hits the spot just perfectly in the morning.  How they upgraded and spent time in their garden over lockdown, and the many treasured memories that each room holds.  It is these stories, these moments in time that make a house a home, and knowing this enables us pass on the love you have for your home to potential buyers on a viewing."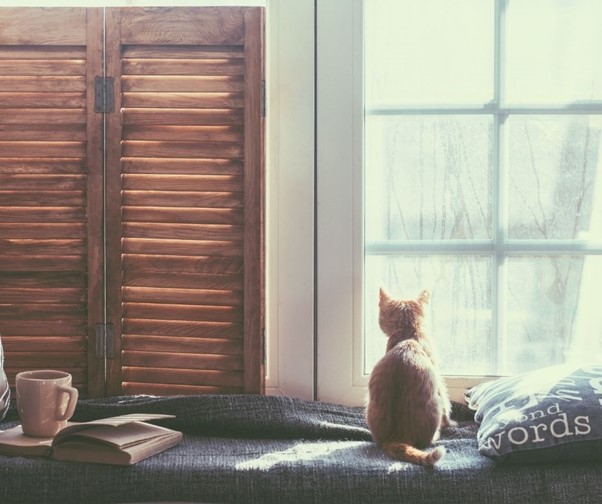 If we didn't take the time to listen to you whilst valuing your property, we would miss out on these wonderful stories, and who doesn't like talking about their house?  Buyers just love to hear about how the current owners spend time in the house, not because they plan to do the same, it just adds another layer for buyers to connect with.
The Offer
When we are conducting a viewing with a buyer, we're not just listening to what they are saying but also what they are not.  Again, we take time to get to know them as people so that we can point them in the direction of the right property for them.  By taking the time to truly listen to buyers, we can artfully negotiate an offer, as we know what style of negotiation will be best to navigate to a successful outcome.  Unlike the ESL, we believe that listening to all sides involved is the best way to sell a property and get you the highest possible price.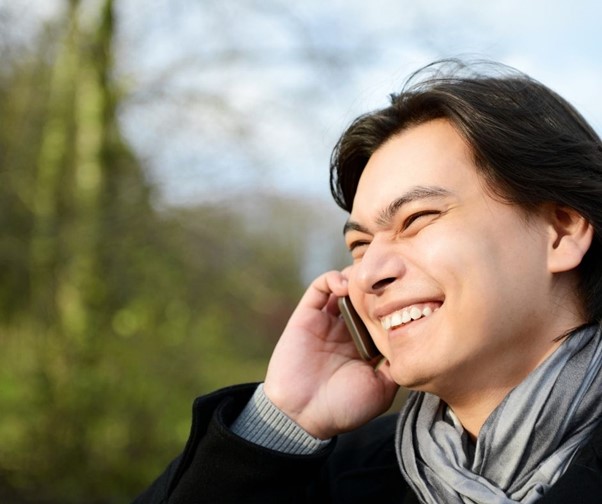 Put Us to The Test
There are many estate agents you can choose from when selling your property but do they all truly listen?  If you're thinking of selling your home, why not give our team a call today and see the difference a service based around listening can offer you and your family.
We look forward to getting to know you. Call Deakin-White for a premier home selling experience.
Details

Hits: 78
As you walk along the streets where you live, there will be certain houses that catch your eye. They may be of an architectural style that you adore or just scream potential, but more than likely it's because they win you over with their kerb appeal.  Kerb appeal is simply how a home looks from the pavement or road, when that initial glance can quickly turn into a stare. Having alluring kerb appeal is always essential but even more so in this sellers' market, which is why our team at Deakin-White have put together some of our favourite tips to help you wow buyers with your home's kerb appeal.
A Sellers' Market?
With not many homes on the market compared to the level of buyer demand, you would think that your kerb appeal is important but not quite as essential as when we're in a buyers' market.  We can understand this thinking but there is still an advantage to presenting the front of your home in a way that attracts and excites potential buyers.  Buyers at the moment are trying to get ahead of the game, they are touring streets and neighbourhoods looking for homes that they love, even if they are not even on the market.  We often get calls from buyers saying, "If this home or one similar comes on the market, please contact me straight away." 
Imagine having potential buyers queuing to view your property even before you have made the decision to sell? That is the power of exquisite kerb appeal.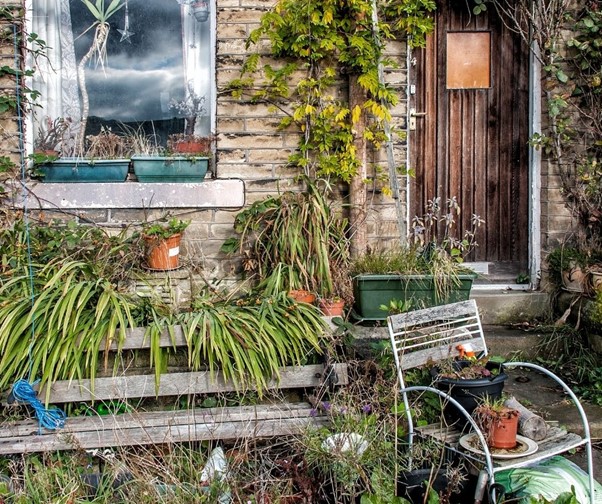 It's Not About Size
Any home, regardless of the size, can wow buyers with its appeal.  "I remember a first-time buyer a few years ago, she had driven down a street and seen a home that just spoke to her.  It was a tiny terrace that sat directly on the pavement edge.  The house wasn't on the market at that time, but it had a beautiful hanging basket bursting with blooms and the door looked like it had been freshly painted.  She said to her family, 'That's the house I want,' and a few weeks later it was on the market and yes, she did buy it," said Scott from our Hertfordshire office.
We don't want you to think that just because you don't have a drive and garden at the front of your home, you can't grab buyers' attention.  Kerb appeal is essential for any size of home, no matter how big or small, as first impressions do matter.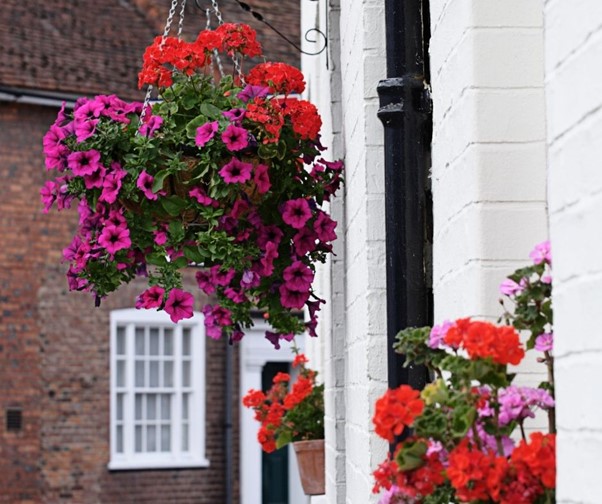 Where to Start
Just like with your home's interior, start by giving the exterior of your home a good clean, from windows to doors, even to the pavement edge. Pathways and paving can start to look tired over time, but it's nothing a good old jet wash won't get clean. If you don't have the equipment yourself, there are plenty of local companies that can help. Tidy up your home's exterior and find somewhere out of sight for your bins, if possible, as let's face it, they're not very attractive.
If you have a fence and gates, what condition are they in?  This year's random weather, from sun to snow, may not have been kind to your home's exterior, so fix anything that is broken and give it a fresh coat of paint and stain where needed. Peeling paint work on a windowsill and a fence that has passed its sell by date are never a good look, yet often in the stress of getting a home ready for sale, we can forget about that kerb-side view.
Bring Back to Life
Your garden may be seeing signs of spring coming to life, with leaves and blossoms beginning to appear and even some plants adding colour and joy to your flowerbeds.  Give your front garden a good MOT: get rid of the weeds and winter decay and add some new seasonal plants where needed, so instead of something that looks barren, you have the most beautiful welcome.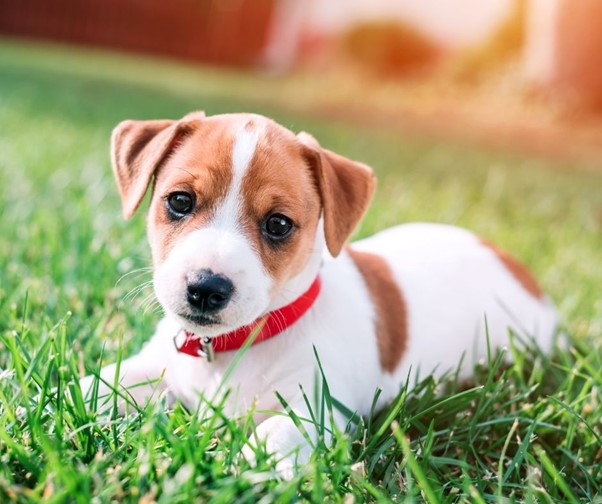 The same goes for any lawn areas; bare and patchy grass just looks like work, so do whatever you can to bring it back to life before you place your home on the market.  If you don't have much, or any, space at the front of your home, there are still ways to add some greenery through tubs, window boxes and hanging baskets.
A very popular and elegant way to frame your doorway is with symmetrical planting, whether that's through a pair of bay or olive trees, or even a couple of stylish planters filled with your favourite shrubs. 
Front Door
Your front door is the focal point of your house, and is where a buyer's eye will initially be drawn.  With so many fantastic products on the market today, you can even spruce up an old PVC door with a lovely new colour.  Whether you choose a bold and luscious red, a subtle heritage shade or a deep and warm blue, there is only one rule: it needs to work with the style of your house, otherwise it could turn buyers off instead of attracting them. 
The Big Test
If you want to know how it looks, judge for yourself from the pavement or roadside, but remember to do it with a judgemental eye, just like those of a potential buyer.  There is just one major risk: that when you see your home presented to wow buyers with its kerb appeal, you may start to fall in love with it all over again!
For more advice on how to get the highest possible price for your property in contact our team today.
Details

Hits: 69
How exciting, you're ready to embark on the next stage of your relationship and decided now is the time to move in together. If you've decided to rent or buy your first home, we bet you can't wait to have a space that is just yours.  When it comes to relationships, I don't think any couple would say lockdown hasn't come without challenges, yet if you are still living in separate abodes moving in together could be your biggest challenge to date if you haven't talked everything through first.  From financials to daily chores, from what belongings you will be bringing to communicating, there are many things to consider.  We want moving into your first 'together' home to be a wonderful experience, so we have put together some top tips of things to consider to make sure moving in with your partner is a success. 
Be Open About Your Finances
Let's start with probably one of the most difficult tasks you may have, and that's an honest conversation about your personal finances.  When you move in together you will have some joint financial responsibilities, such as your rent or mortgage, bills, shopping even the Sky TV subscription and broadband.  It's important to discuss and put plans in place for things to be paid, whether you decide to open a joint account for 'home' expenses or split payments, you will find that getting this organised before you move in will ease some of your worries.
No one wants to start off an exciting new chapter with stresses over money when you should be enjoying having a place of your own.  If you haven't already done so, get a list together of all your expected expenses and then ask someone to check you haven't missed anything. This way, your new life together will be starting with a clear understanding of your financial commitments and how they are going to be met.
Responsibilities
You may both may be very handy around a home and have no issues doing the washing up and mowing the lawn, but what are your expectations?  One thing about jobs around the house is that they can easily become niggles that blow up into issues, if you're always the one doing the majority of the housework whilst juggling work and life.