Blog
Details

Hits: 49
Our summer wardrobe is out, and our slightly rouge tones will suggest that we have been loving this beautiful weather we have been having. There's been no slowing down of the property market over the last few weeks, so you will often seeing us dashing from one appointment to another. We have loved meeting so many wonderful local people wishing to fulfil their desire to move home, whether that's to upsize, downsize or buy for the first time. The sun has a way of adding a touch of sparkle to a home, which is why it is crucial to make the most of that glorious sunshine when selling your home.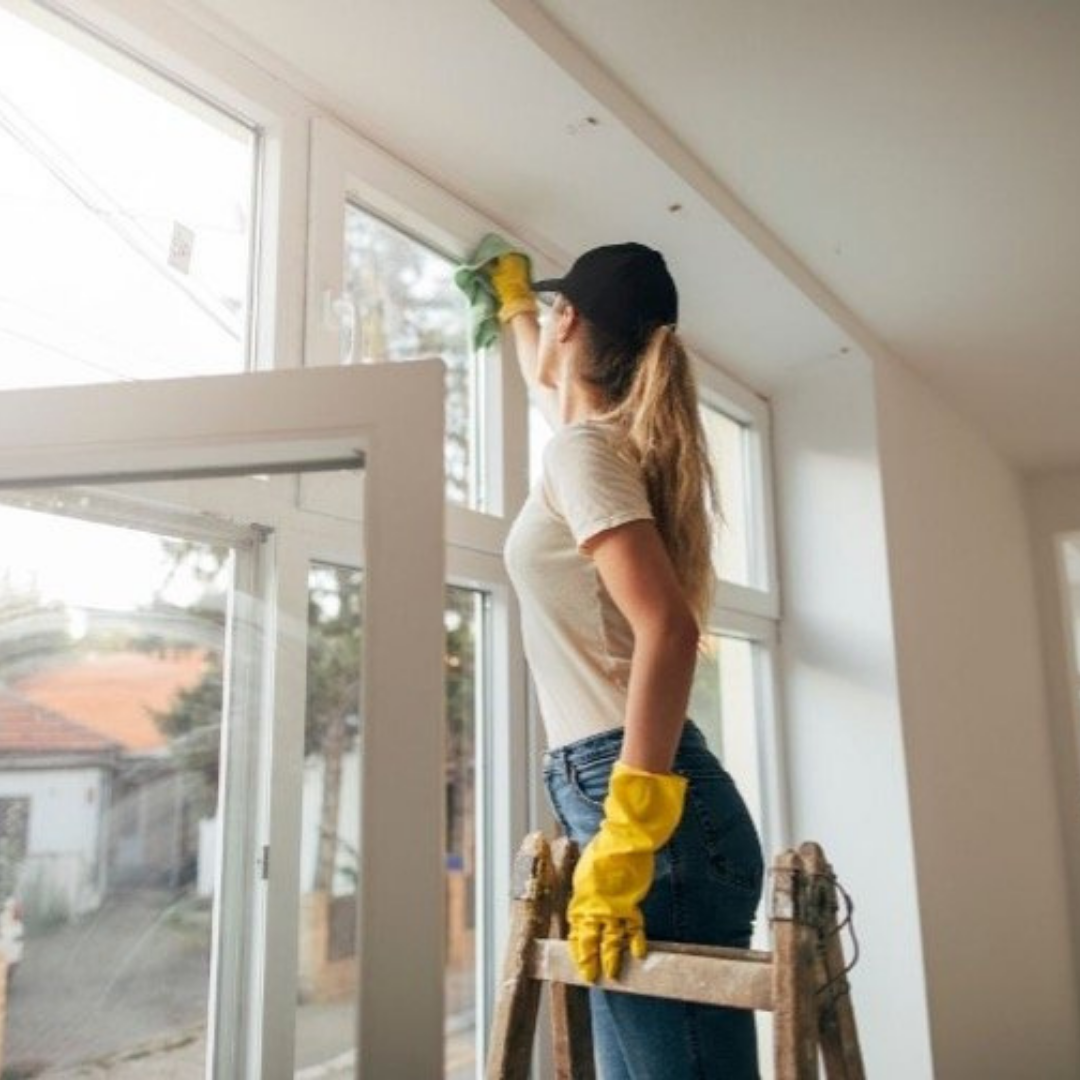 Let them shine
Whilst you are busying making sure your home's interior is perfect, there are often little jobs that can get missed, and one of them is your windows. As the ground is so dry, there can be a lot of dust around, which will often migrate, leaving your windows with a bit of film of muck. If you have a window cleaner regularly, you have nothing to worry about. If you don't, you may want to increase their visits or start instructing one, so your windows always look crystal clear; this is very important to make use of all this gorgeous natural light.
Let it pour in
With your windows shining, you want to make use of all the natural light that pours into your home. You may have been keeping blinds closed to keep your home cooler, but for a buyer, a dark or grey room is not as attractive as one filled with an abundance of natural light. Ensure all your blinds are open entirely and tie your curtains back so they will not be flapping around in the breeze.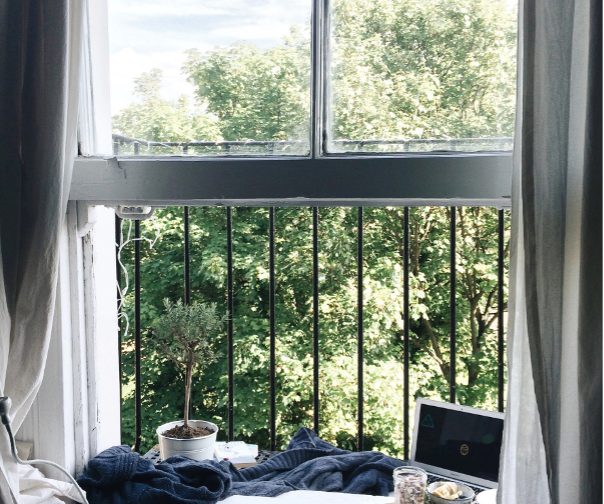 Let in some air
After months of stuffiness due to the not so nice weather, isn't it fantastic to be able to open your windows and doors and have your home filled with fresh air? It's also a great way of helping to get rid of slight niggly odours and adds a sense of calmness and that all-important feeling of home. On the day of a viewing, open your windows, and ensure your estate agent has all the keys to open the doors, so your home is beautifully ventilated.
Let summer appear
Our homes are an extension of our personal style and tastes; how you've decorated yours will be different to your neighbours. Neutral tones are always preferred when selling your home, and at this time of year, add some fun summer shades as accents. Warm winter tones with fluffy textiles are great for those colder months when we all wish to snuggle, but at this time of year, clean, fresh and fun is the look you are going for, as this will appeal to this season's buyers.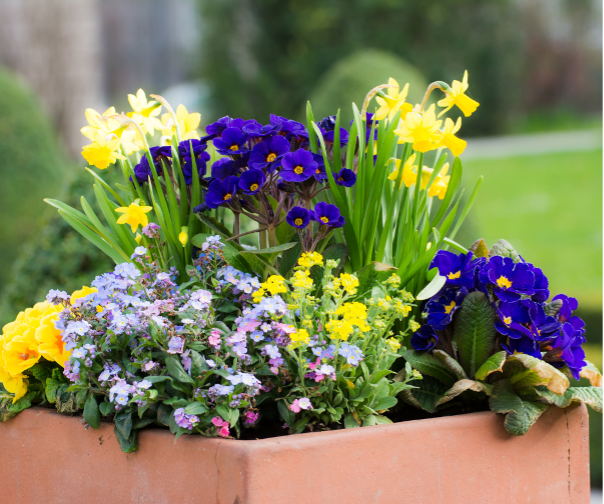 Let colours pop
It isn't just inside your home where you need to think of colour; focus on the outside of your home too. From your front door to your hanging basket to the flowerbeds or pots in your garden, you need to get busy wherever you can add colour. There are many places you can buy plants of all shades for your home; remember to add something to the front of your property and the back, so all areas feel loved and cared for. Check out the local allotments, garden centres as there are a wealth of choices for all budgets.
Let the sun help to sell
It's easy to let the sunshine help sell your home this summer, but even though properties are selling quickly, if you want the best possible price, you must do all you can to make your house looks and feels its best.
For more advice on how to get your home sold fast this summer, call our team.
Details

Hits: 40
Located within Houghton Regis, Deakin-White are delighted to present a stunning collection of brand new homes chain free and available with Help to Buy. 
Book your appointment today with Deakin-White, and explore open living space and stunning features.
Help to Buy: Equity Loan scheme is available, which means first time buyers will be able to reserve the new home you've been looking for with just 5% deposit. We've got other ways to help you buy if you are moving on from an existing home?
Viewings available by appointment only with Deakin-White
Plot 183 The Stratford
The Stratford divides informal open-plan living with a taste of luxury to meet all your family needs. The open-plan kitchen, dining and family space is flooded with light from the skylights, bay window and stylish French doors opening out to a rear garden space. A separate hallway leads you through to a more formal extensive living room featuring a secondary bay window and French door set. The ground floor is finished with a handy W/C, under stairs storage and a compact utility room with its own entryway. Upstairs the compassing landing leads to four bedrooms, the master equipped with en-suite and feature bay window. Not forgetting a generously sized family bathroom with bath and shower.
4 bedrooms
2 bathrooms
1,344 square ft
Price: £498,995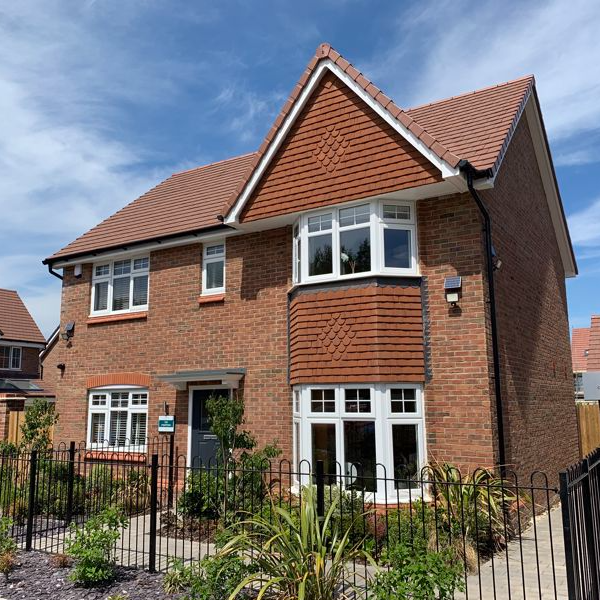 Plot 187 The Oakham
The Oakham is built with the family firmly in mind, every aspect perfectly planned to cater for your needs. A spacious living room to your left, complete with a bay window, sits at the front of this beautiful home. The hall takes you to a light and spacious open plan kitchen/dining room, featuring skylight windows and a set of French doors, which open onto the garden. The ground floor is complete with a useful W/C, garage and utility store. Upstairs you'll find a master bedroom with en-suite and large bay window with three additional bedrooms, perfect for a growing family. A family bathroom with separate shower, featuring Porcelanosa tiles, provides the finishing touch to this superb family home.
4 bedrooms 
 2 bathrooms
1,317 square ft
Price £494,995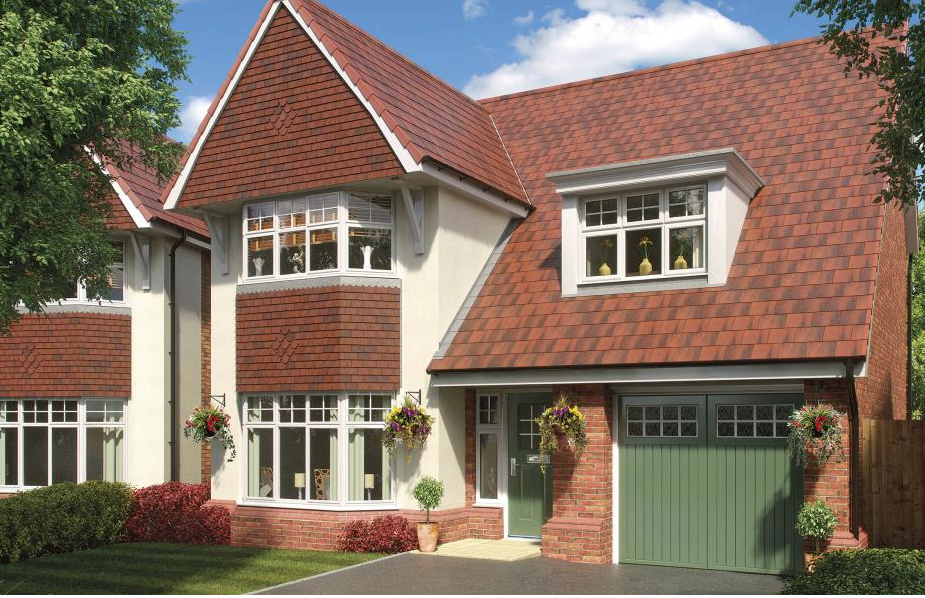 Book your appointment with our New Home Sales Manager.
Bev Simkiss
01582 292 061
This email address is being protected from spambots. You need JavaScript enabled to view it.
Details

Hits: 31
We have seen many sellers at Deakin-White over the last few months, but there is one kind of seller that has been on the rise, and that's the downsizer. There are many reasons why you may be considering downsizing to a smaller home. You could be looking to release some equity to help your children or to add to your savings pot for the years to come. Maybe you have some dreams of adventures that you wish to fulfil and an easier to maintain property is just what you need right now instead of redundant rooms just gathering dust. Whatever your motivation, it is essential when downsizing that you honestly evaluate your expectations so you can make the right decision for you. So how do you know you're ready to downsize?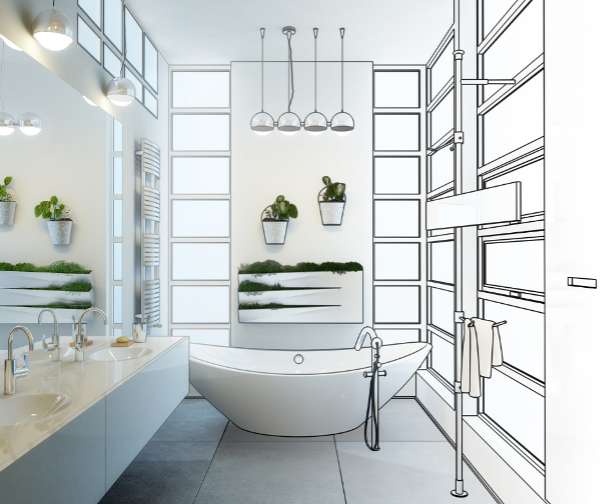 Does it make financial sense?
Just because you're moving to a smaller home, doesn't mean it will necessarily save you money. Should you be moving to a different location, the property values could differ greatly. The type of property you are looking for may have amenities and so there could be additional monthly charges that you need to take into consideration for things such as maintaining grounds and communal areas. The home you are looking to buy may need renovating or some upgrades; even with a budget, there could be things that turn up that you weren't expecting so make sure you build in a contingency pot that won't eat into your savings.
You're excited to leave
Often, those looking to downsize find it a difficult decision to leave what is often their family home. Their house has so many memories and family members such as children could be upset at the thought of saying goodbye to the house that was a huge part of their childhood. We are sure that no matter how much you have loved living there, there will be some things that have niggled at you over the years that honestly you won't be sad to leave behind.
Maybe you had a large and beautiful garden but it takes a lot of work each year to keep it looking its best. If you live in a period property, you will no doubt have an endless list of jobs that need doing, and you've been happy to do them but now you would prefer an easier life. Remember, this move is not about the past, it's about the future, so if you start to have doubts, focus on why you made the decision and how your future will look in your new home.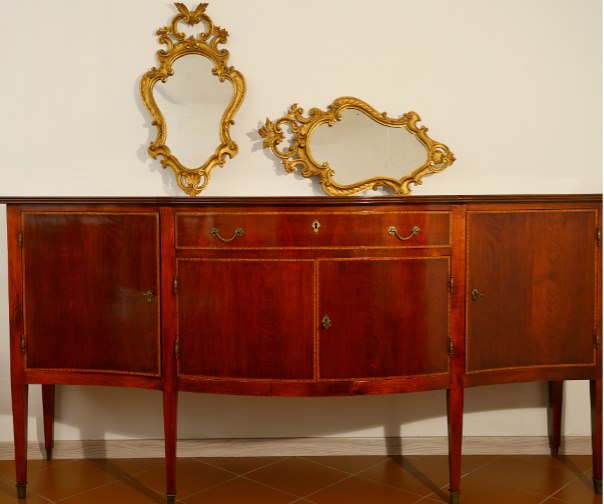 Where will I put my things?
We all become attached to things in our home, from furniture which may have been passed down to pieces we've bought and can't bear to part with. Instead of worrying where all your furniture will go in your new home, start to think about what items you definitely want to keep. If you're moving from a large house to a more diminutive one, not everything you have now is going to fit – nor do you want it to. Think about the style of your new home, will your furniture work in the property or might it be fun to have a completely fresh start?
What about an apartment?
You may not have thought about an apartment but, depending on your future plans, it could actually be the ideal choice. Should you be looking to travel then you know you can lock up and leave with peace of mind that the grounds will be maintained and neighbours around to keep an eye on things. There are many stunning apartment complexes now that are designed for those of retirement age but are certainly not aesthetically doddery. With stylish and high-specification finishes, spacious balconies for entertaining and communal spaces that feel like a quality hotel rather than an apartment building, they are certainly something you should look at and not dismiss without investigation.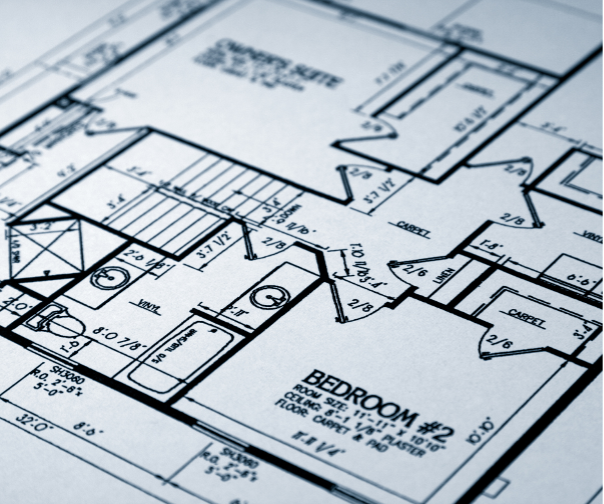 Does the floorplan work?

Just as you would when looking to buy any home, you need to ensure the floorplan is going to work for you now and in the years to come. Just bear in mind that you've been used to a certain amount of space and that will be reduced, but this might in terms of the number of bedrooms rather than the amount of living space. You may wish to have more of an open-plan space that brings everyone together, or a hobby, work or visiting family may mean you lean toward having separate spaces. You may even find that the floorplan in your new home works better for you than the one you have now.
Location, location, location
Location is particularly important with this move, as you may be thinking about what you need for the short and the long term. Being closer to family could be a key factor in the move, as it is for many who are looking to downsize after the stresses and strains of the pandemic. Would you be happy driving to amenities or would you prefer to be able to walk to the local shop, pub or café for that morning coffee and sneaky slice of cake?
If you're not familiar with the area you'll be moving to, it's important to do your research. Feeling at home is a priority and our team are always on hand to offer advice. Just remember, a house can be altered and decorated but a location cannot be changed. Really think about what you want and need from this move so that when you decide on a location, you know that you will be happy living there. If you can see yourself living in another town, village or even in another street, it can make that thought of moving a little bit easier.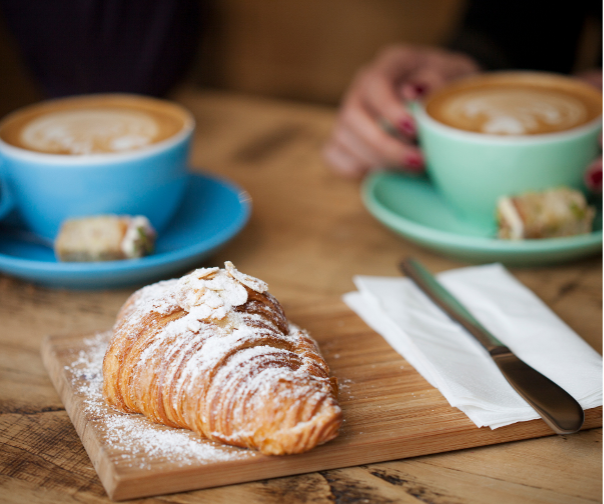 Am I ready to downsize?
One of the most important questions you need to ask yourself is: are you ready? Yes, you may be looking at smaller homes, and you could have talked about this move for months if not years, but knowing it's something you want to do and being ready to do it are quite different. When you're not ready you will be hesitant and sometimes over-critical, as you subconsciously try to find faults and flaws and delay progress.
This can lead to a frustrating and stressful process, which is something that no one wants, especially whilst undertaking what can often be the emotional move of downsizing. Make sure you're clear in your mind before you start, as being ready for this move will make it a much happier experience for everyone involved.
A smaller home awaits
At Deakin-White we have helped many people and families to downsize, we understand the emotions and also how to find the right next home for you and your plans. If you're thinking of downsizing and have any concerns, please chat to a member of our team.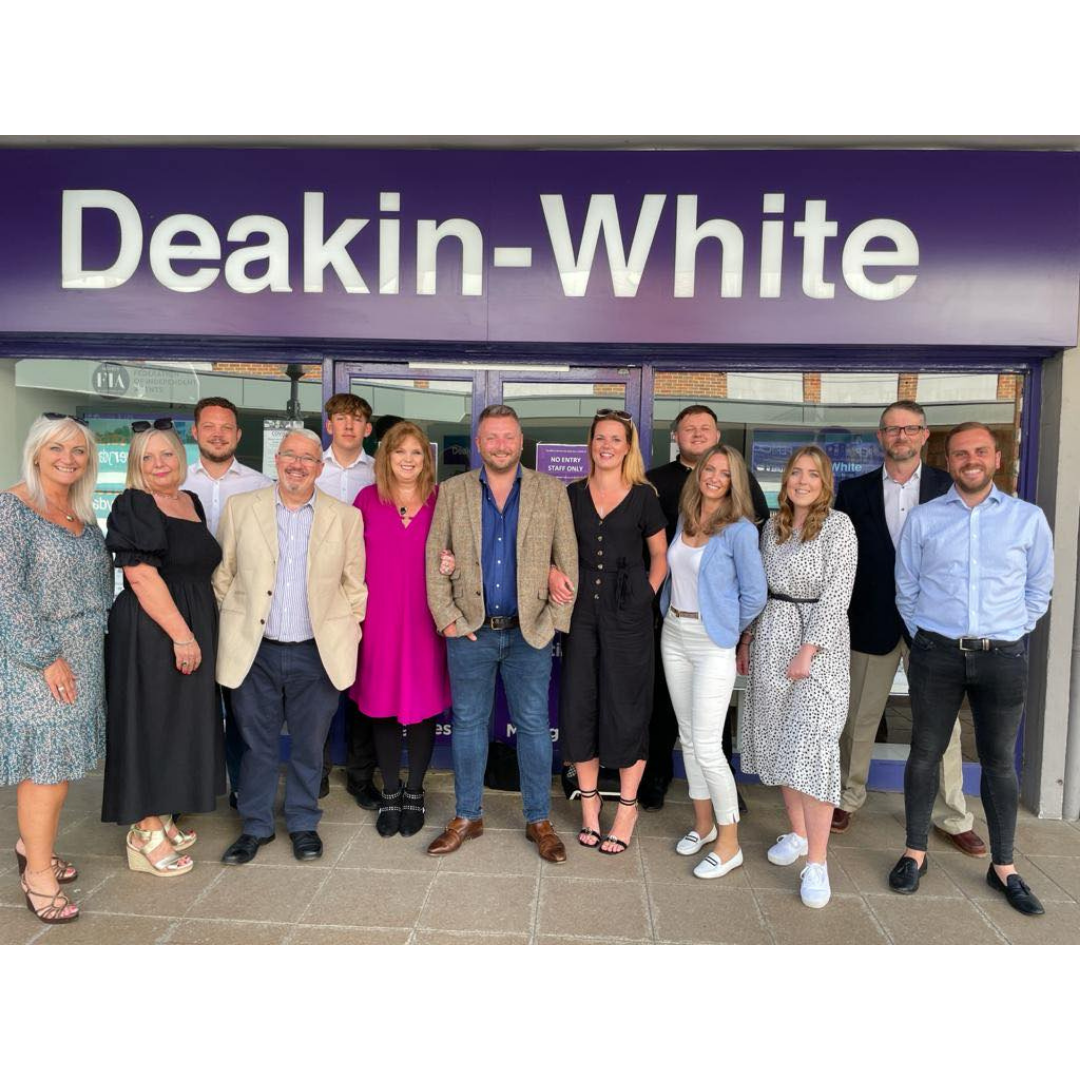 Details

Hits: 44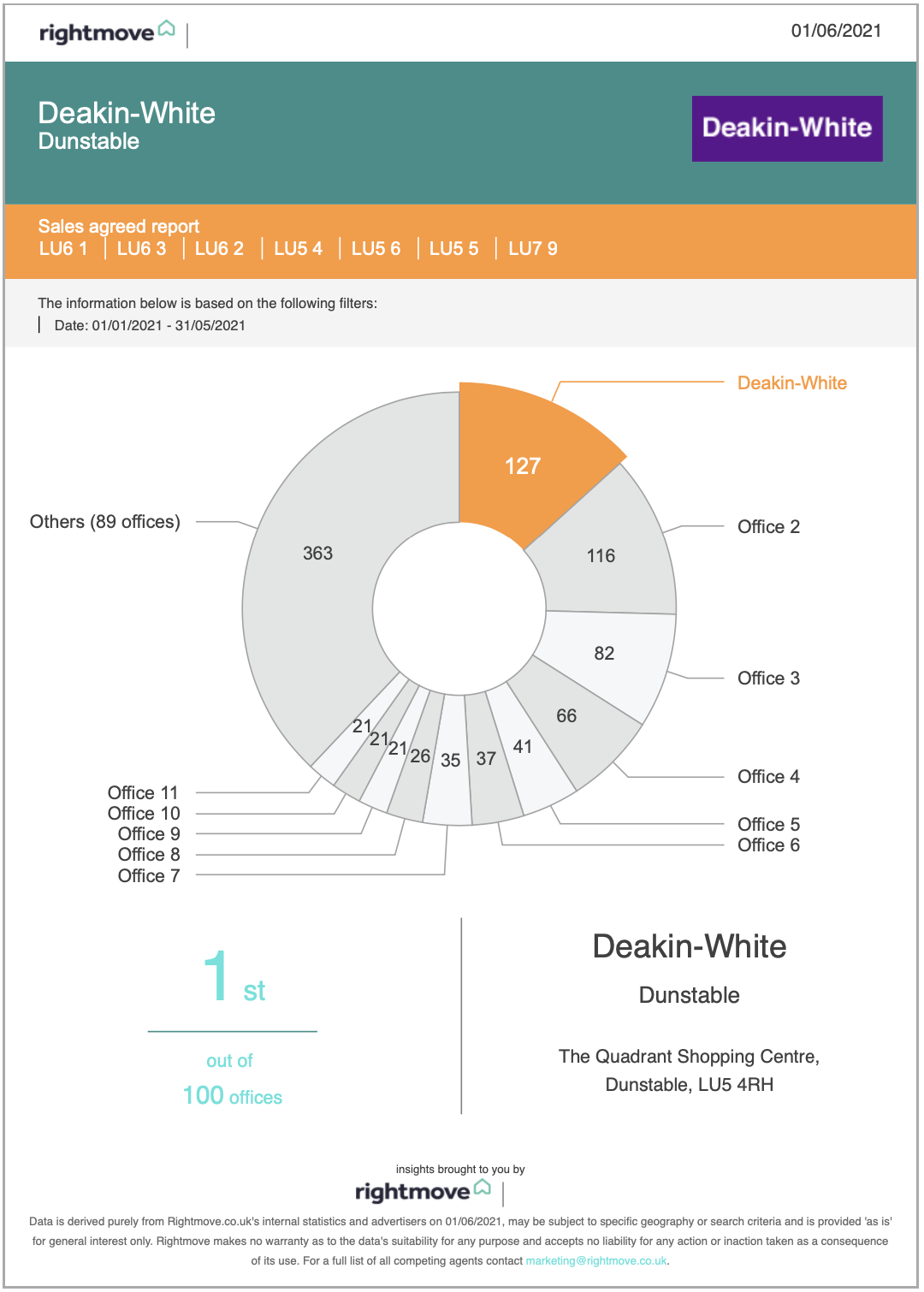 Dunstable's Number One
As we begin June, we are delighted to share with you that our office in Dunstable is the number one selling estate agent in the town for 2021 to date. 
They have helped 127 of our clients sell their homes so far this year.
Our office manager Tayler Barnes said, 'I'm really pleased we have been able to help so many people get sold so far this year and I hope we can help lots more' when asked about why Deakin-White have sold more than any other agent he said, 'We have a fantastic team at Deakin-White who love their job and are very passionate about helping people.'
If you are thinking of selling, please click this link to book a valuation with the areas number one - https://www.dwrealestate.co.uk/valuation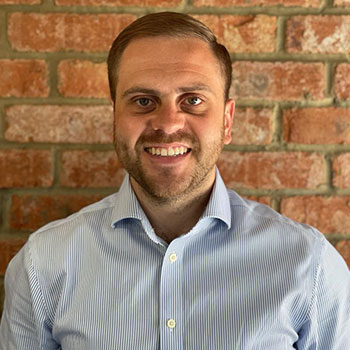 This data is provided from Rightmove for January 1st 2021 to 31st May 2021 and the following postcodes LU6 1, LU6 2, LU6 3, LU5 4, LU5 5, LU5 6 and LU7 9. It is based on the towns 11 core agents and other agents who have sold one or two properties in the locality this year.
Details

Hits: 49
Welcome to the emotional ride that is buying a home. When you are spending so much money, you want to make sure you choose the right investment. The process is exciting, complicated and, let's face it, a little bit scary at times. Your mind is bound to be racing with so many things – wants, needs, location and lifestyle, compromises and must-haves. We all have those little fibs we tell ourselves to make things feel a little easier. Here are some fun classic fibs that many homebuyers tell themselves when looking for a new home.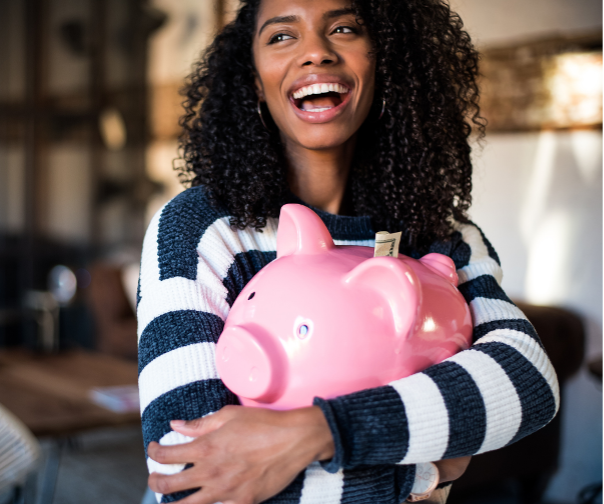 1. I'm Going to Keep Below My Budget
You know that it's essential to establish your budget before you start looking at houses. For one, you don't want to be disappointed should you be able to afford less than you thought, but also if you have a mortgage in principle this places you in a stronger position when it's time to make an offer. With your budget in hand, we know many home hunters have a deep desire to stay below that figure, but the reality is many don't. Now this isn't through lack of trying, they just discover that those extra pennies can often get them the home they really want.
One strong word of warning: if you know that your budget will be stretching you financially, lower it to something you are more comfortable with. You may have to make a compromise or two but you will be happy you did when you feel more financially stable.
2. It's Fine If They Don't Accept My Offer
This is such a typical way of trying to prepare yourself for disappointment, because deep down you know that you absolutely want this house and you will be shedding a tear or two if you don't get it. But telling ourselves a fib like this makes us feel a little better, as does the relief when the offer is accepted and we can finally be honest!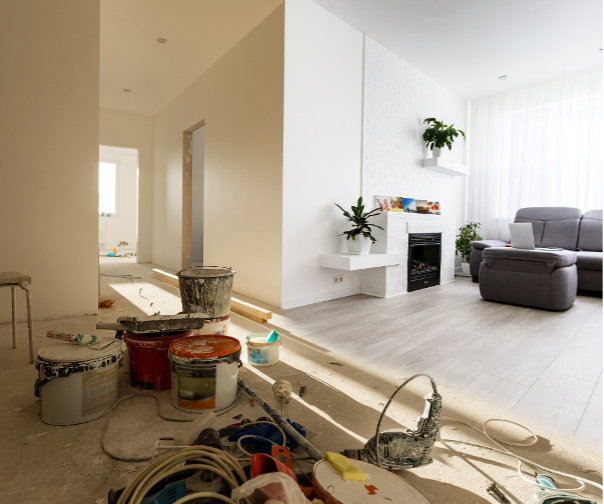 3. I'm Happy to Do Some Work
It is always tempting to look at properties that need some work because, at the end of the day, you can turn them into exactly what you want and add value along the way. But what you think you're up for now may not be the reality. We have seen many cases over the years where would-be renovators end up standing inside a project house looking like bunnies caught in the headlights. Be honest with yourself, when you say, "I'm happy to do some work", do you really mean, "I don't mind painting the walls but knocking one down and doing any kind of building is a little out of my depth"?
4. I'm Not in Any Rush
Now we wouldn't say searching for a new home can become addictive, but it's funny how you start off with intentions of not rushing – and then suddenly that changes. You avidly check any new listings daily – okay, maybe hourly – to try and get in there first, calling the agents quickly to arrange a viewing because you don't want to miss out by only sending an email. Pretty soon your 'not in any rush' mentality is replaced by a quest that you can't seem to walk away from.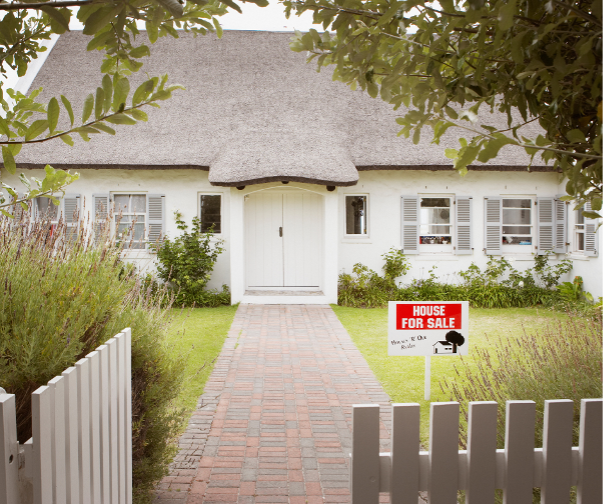 5. The House Will Still Be Available in a Few Days
Or will it? We would love to tell you that you have some thinking time after a viewing, time to see other properties and check out the location, but the fact is, in the current market, waiting is a sure-fire way of missing out on a property you love. Houses are flying right now, but that doesn't mean you should make a rash decision. Try and do your research on the location and similar properties and understand what it is exactly that you need, so that when you attend a viewing on a property that gives you the overwhelming feeling of being your future home, you are ready to act, and act fast.
Buying a home
Whether you're a first-time buyer or just unsure about the best way to start your property search, our team at Deakin-White are always here to help. We know the area intimately, can help you drill down to what's important in your next home, and explain the best way to approach the sales process. If you're also telling yourself the classic fib 'you can do this on your own', let us show you the difference it makes to have a great local estate agent by your side. You can read more about the home buying process with our handy First Time Buyers Guide - https://www.dwrealestate.co.uk/images/first-time-buyer-guide.pdf