Blog
Details

Hits: 47
If you're looking to buy a house at the moment you may have a 'Fear Of Missing Out' (FOMO), and who could blame you? With a distinct lack of properties on the market and an abundance of buyers all wanting to find a home, it's like the Wild West out there on the housing front. In March, HMRC announced that UK property transactions were at their highest level since records began in 2005 – in fact, there were 180,000 sales, that's double the number seen in March last year. So if you are a buyer trying to navigate this market, how can you ensure your FOMO doesn't become a reality?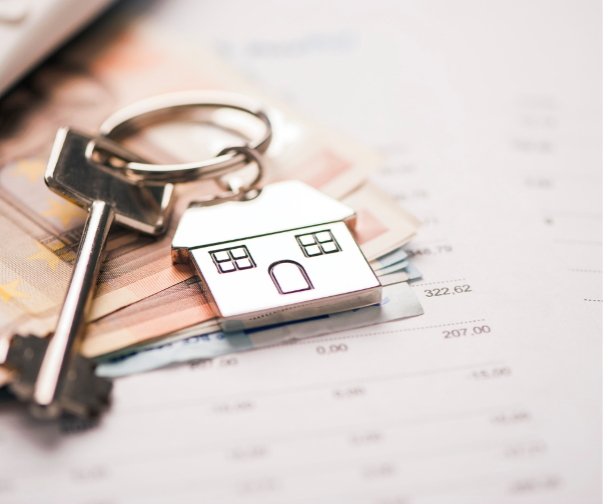 Get Ready
One of the biggest mistakes you can make as a buyer is to start your search before you've got yourself in a viable position. In other words, do you have a mortgage in principle? Having an up-to-date mortgage in principle demonstrates to both the homeowner and the estate agent that you are able to proceed with the purchase. Your offer will be considered serious and in cases where demand for viewings on a property is overwhelming, you will be considered over someone who doesn't have this in place. If you haven't taken the steps to speak to a mortgage broker, we would suggest you do so as soon as possible.
Be Transparent
If you want to be taken seriously, you need to be transparent when speaking to an estate agent about what you are looking for and your maximum budget. We know that by placing all your cards on the table you may think you are putting yourself in a weaker position when it comes to negotiating. But stating that you don't have a maximum budget doesn't ring true and can make it difficult for an estate agent to help you find your dream home.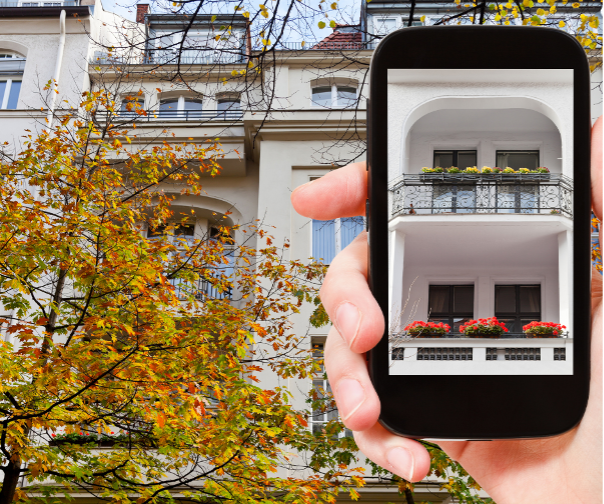 Take advantage of Virtual Viewings
Virtual viewings are a great way of touring a number of properties to see what you like and don't like. It can help you to solidify your wish list and work out where you're willing to compromise. Within a virtual tour not only will you be taken around the property but you will also get the opportunity to ask questions. This means that when you are sure of what you want you can focus all your time and energy on properties that could be the perfect match.
Be Clear
Buying a house is a massive investment, yet it's a decision that many rush into, and we don't want you regretting a purchase down the line. Before you start to physically view properties, think about all the things that are important to you and not just the property itself
As the country starts to open up to some kind of normality, what can the neighbourhood offer you? Your work situation could be different, perhaps involving work from home days, so is commutability as important as it was? Or, do you want walks, shops and bars in walking distance? Remember, a home can be changed but a location can't, and it's easy to be swayed by a stunning interior and glorious garden design, but is it the right 'home' for you?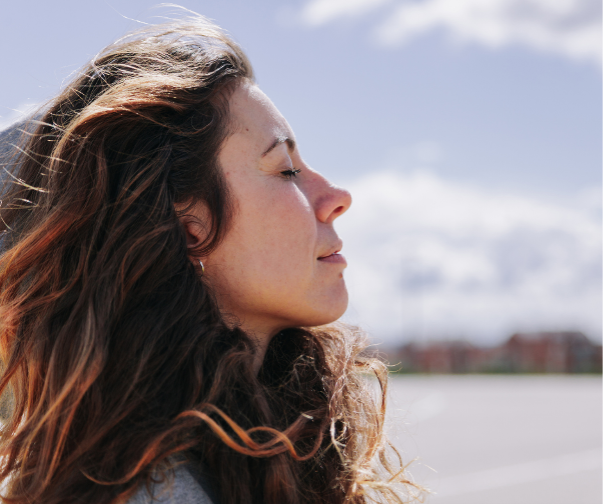 More Haste, Less Speed
This market requires a clear and level head, if you snooze you will lose, but your decisions shouldn't be rushed either. Set up alerts with property websites so you'll know as soon as a new home in your chosen area comes onto the market, book a viewing as quickly as possible and do your research before you go if it is a street or area you're not familiar with. Make a list of questions so these can be answered whilst you are viewing the property. Try and view the house without rose-tinted glasses, because this could be your home – will you be happy living there? Don't wait to make an offer if this house is for you, because you can be assured that others who have viewed it will no doubt be doing the same.
Do You Want This House?
Any offer you make has to have an impact. Yes, we all love a bargain but when homes are going for close to or over their asking prices at the moment, making a low ball offer will seem like an insult to the homeowners. You want your offer to be taken seriously. Don't forget to remind the estate agent of your position – are you a first-time buyer, chain-free, your property already sold? Knowing more about you and your position could make your offer more attractive; not all sellers take the highest figure, some wish their home to go to a local family, not an investor, or prefer a buyer for other reasons.
No More Fear
With these hot tips, you may still have a little fear of missing out but you're taking steps to place yourself in a strong position so you can not only find your dream home, but buy it too. If you're looking for a new home come and chat to our team to see how we can help you.
Property Search
If you are looking for a property, click this link to see our latest available stock in Herts, Beds & Buck:
https://www.dwrealestate.co.uk

Looking to Sell
If you are thinking of making a move on 2021? Click this link to find out what the market is like for your home using the latest market insight data:
https://dwrealestate.research....
Details

Hits: 221
For the first time in the 21st Century, the cherished family home of a major music industry figure is coming onto the market. Husband and wife team Charley Foskett and Lauren Field have lived in and loved their Bedfordshire home for 21 years, but have now decided it's time to move on.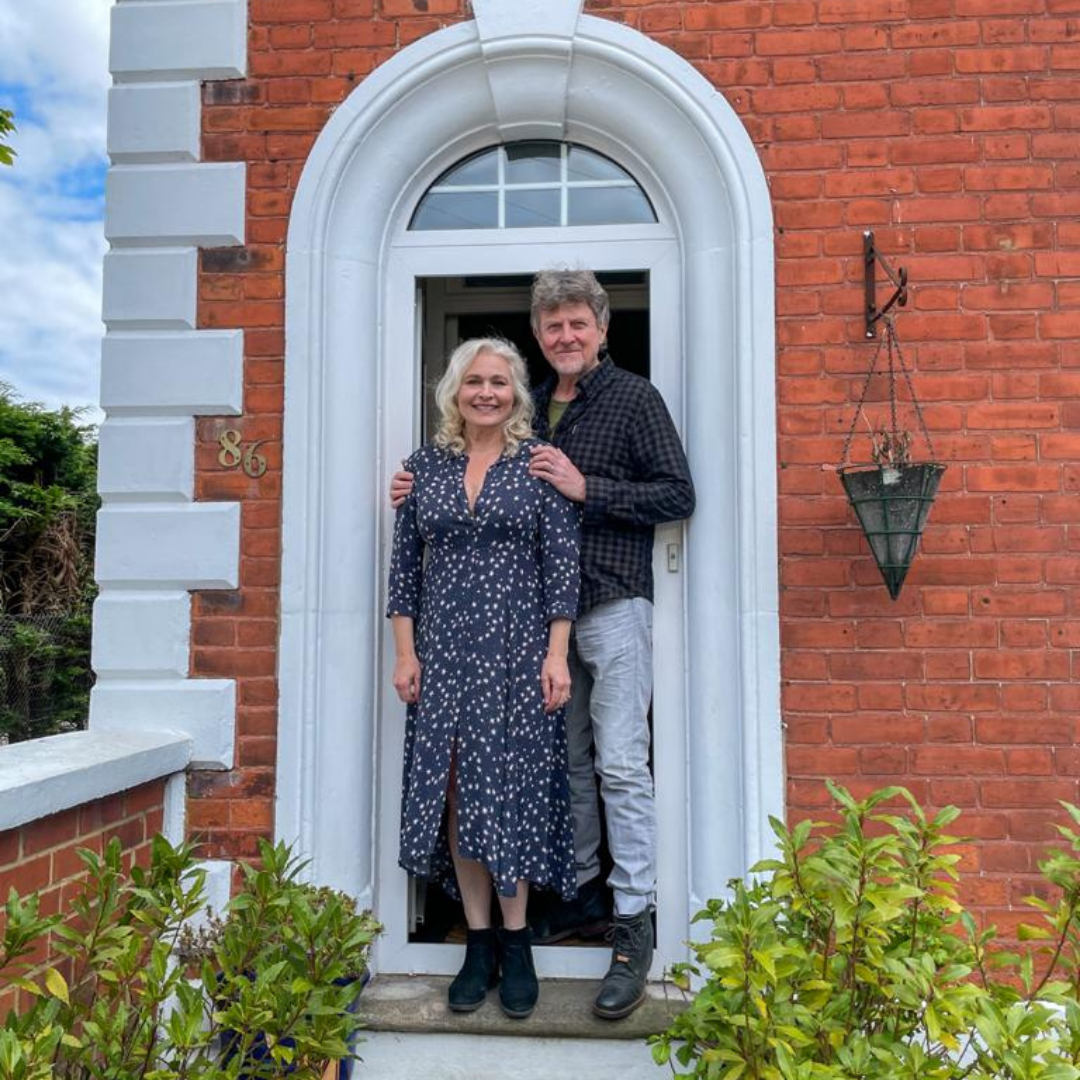 Charley has enjoyed a dream of a career as a globally respected record producer and songwriter while Lauren has followed a parallel path as a singer/songwriter. Charley's expertise in the studio and at the mixing desk has made him a highly sought-after partner for a huge array of musical stars over the decades. 

While he can count working with two Beatles, one Rolling Stone and a member of Led Zeppelin on his CV, the range of his talents has made him the producer of choice in all kinds of different musical genres for other rock veterans including Steve Harley and pop acts such as Bucks Fizz and Alvin Stardust as well as new wave giants including Elvis Costello, the soul legend Edwin Starr and the pioneers of world music Osibisa.

In the 1980s Charley was instrumental in setting up The Anti-Heroin Project, modelled on the Band Aid concept, which resulted in the release of a 30-track double album, 'It's a Live in World', with songs recorded by a cast of international musical stars, of which he co-wrote twelve and produced fifteen.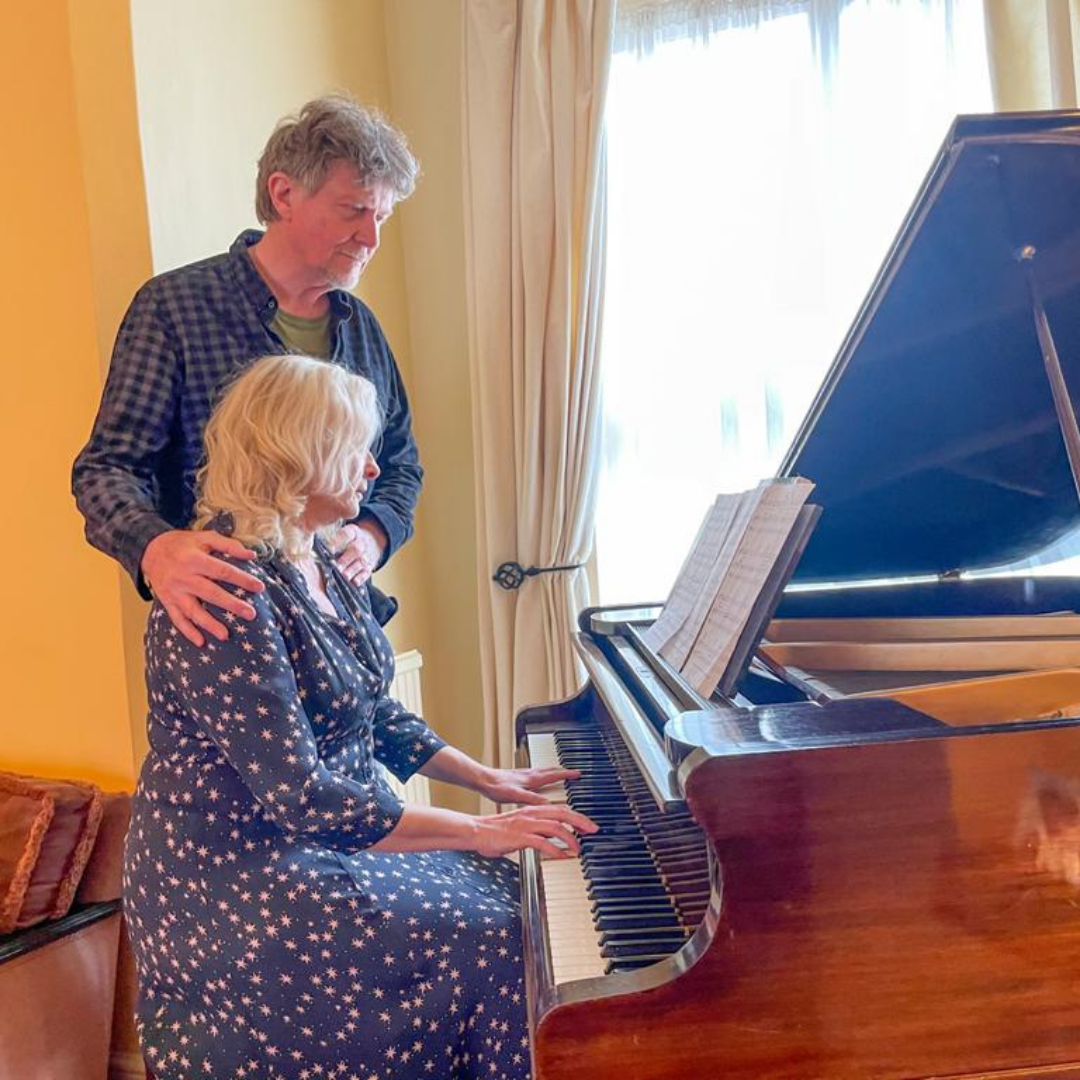 "We have had such fantastic times here,' says Charley, "building up our music production business and, at the same time, having the chance to entertain some of the music industry's most famous names."

The house incorporates a remarkable home studio which has hosted recording sessions by the likes of Paul Young, Jethro Tull and British blues legend Paul Jones. Like those owned by Peter Gabriel and Sting, in common with many of the industry's favoured recording locations, Charley and Lauren's home is far from the heart of London. However, Charley is convinced that their Dunstable location is one of the attractions that brings such world-class talent to their door.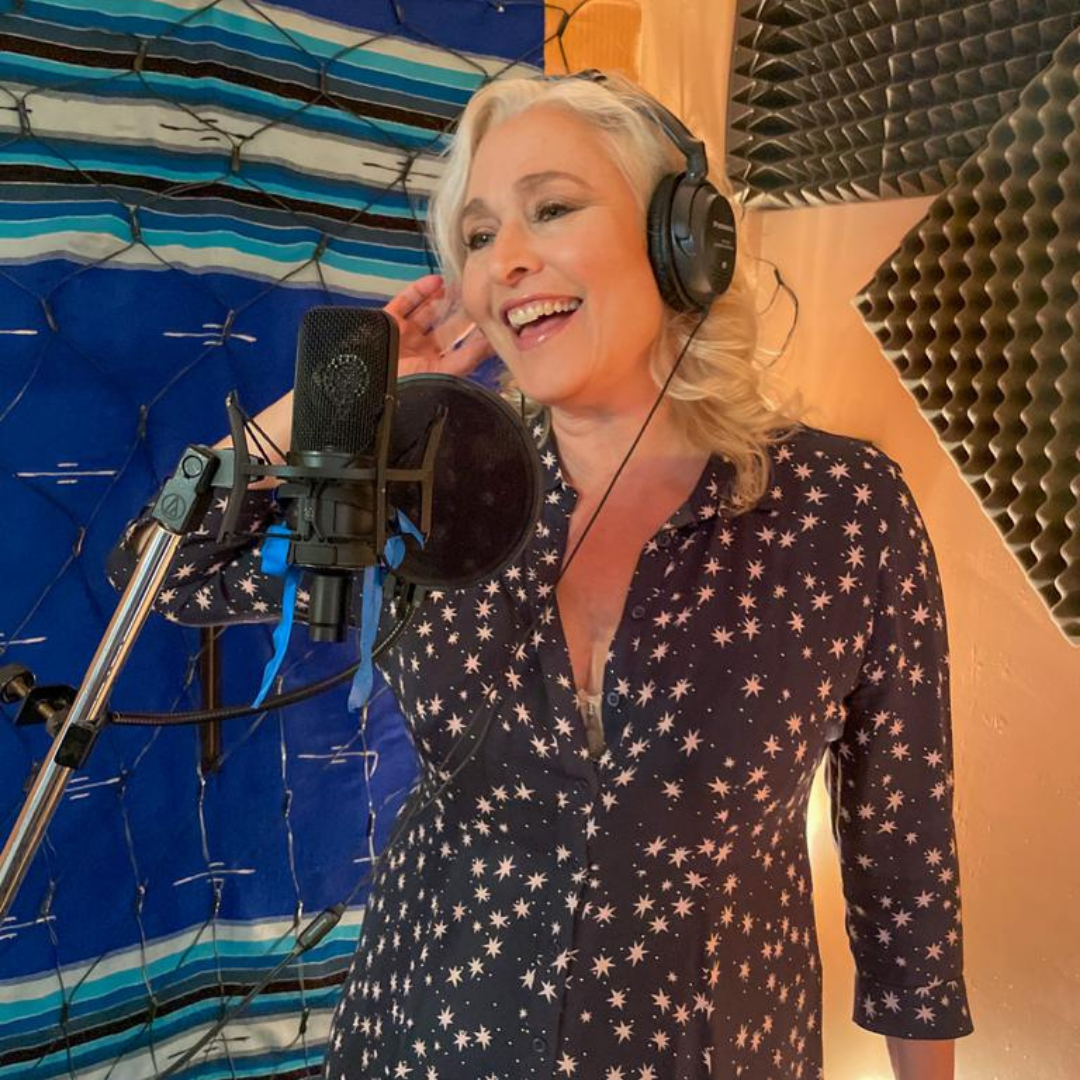 "Our proximity to London Luton airport and our fantastic rail and road links have made it easy for artists from all over the UK and Europe to reach us," says Charley.

Charley has battled and survived serious illness and even released his own solo album in 2020 as an almost literal 'comeback'. The home he shares with Lauren has been an important part of their lives together, both personally and professionally. But even though, as Led Zeppelin would have it, 'the song remains the same', Charley and Lauren feel it is time for a change.

Charley again: "Now that our kids have grown up and are moving on, we've decided it's time to downsize. We feel so privileged to have been able to spend two decades bringing up our family in such a big, beautiful, happy, welcoming home. The parties we've had are legendary and the memories we take with us are priceless. And we've also had the huge, good fortune to make it our place of business too."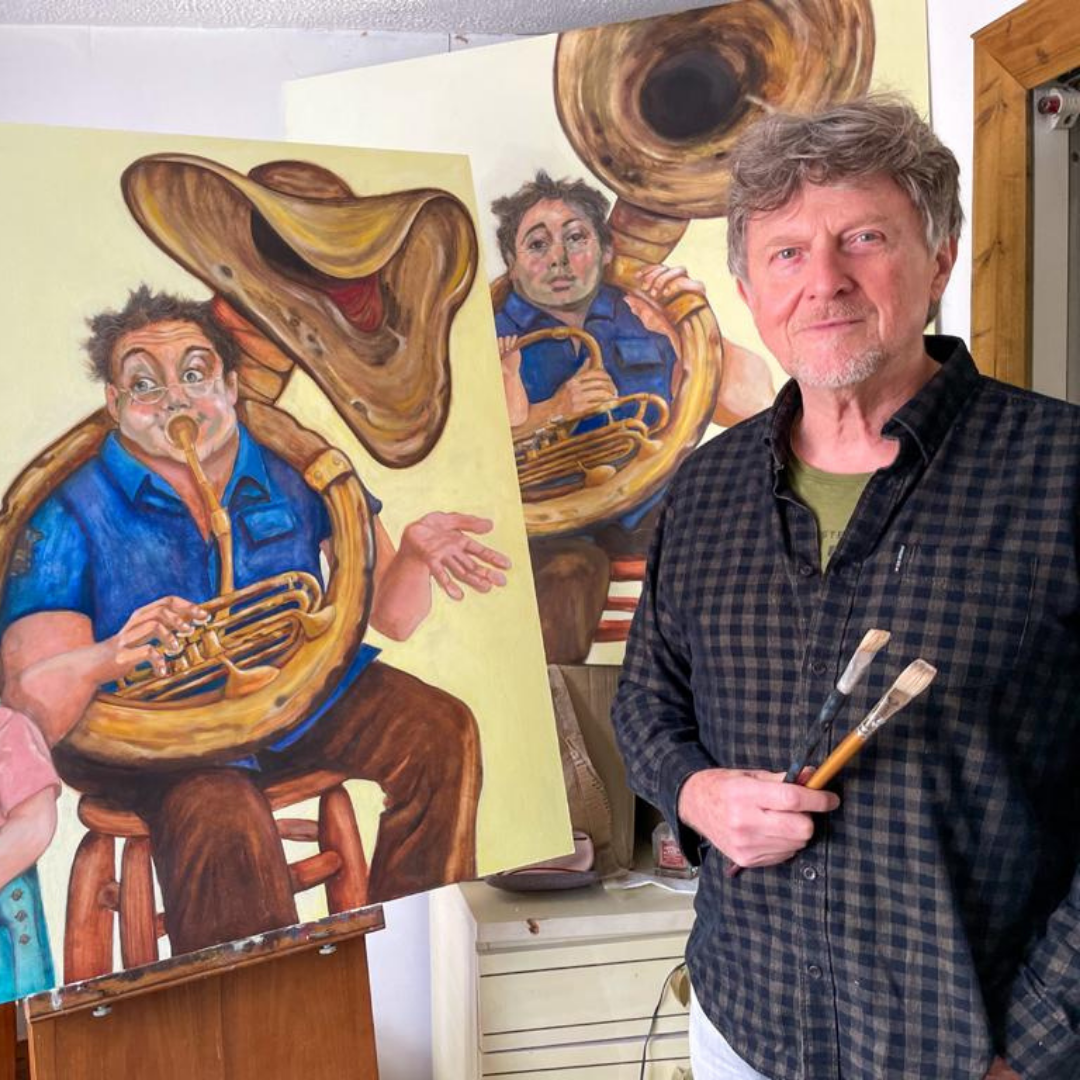 This stunning Dunstable residence is a true one-off. As you walk through the rooms you can see all the signs that it has been treated with manifest care through the years. It is the perfect example of what we mean by 'a well-loved home'. 

"We've absolutely loved living here," Charley says, "and we have absolutely no doubt that whoever becomes the new owner will love it just the same and enjoy as much success as we've had."

Deakin-White is immensely proud to have been appointed by Charley and Lauren to market their exceptional home and match it with a very lucky buyer.
Details

Hits: 98
It's been quite a ride since our mother and son team of Christine and Ed Harrison founded the Deakin-White real estate agency in 2015. The conventional wisdom at the time suggested that it would be optimistic at best and reckless at worst to launch a start-up in the property market when the UK was only a few years out of the depths of the 2007 economic crash.
But entrepreneurs never really got very far by being cautious, so we went ahead anyway. The three counties of Hertfordshire, Bedfordshire and Buckinghamshire are beautiful places individually and united by a shared sense of welcome to home buyers and rental tenants alike. We know what a great place it is to live because we live here. We also know the market, the people and how to sell property. Deakin-White did not exist but we felt it essential to invent it.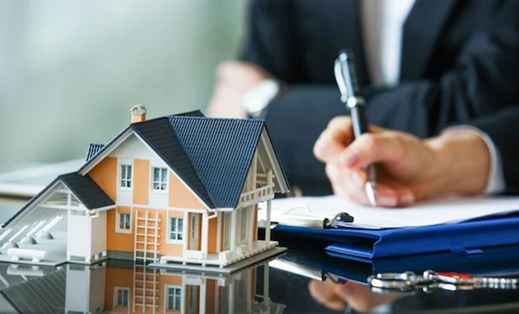 And now, just a few years later, the success we've enjoyed and the service we've provided to countless satisfied customers means we're more than ready to expand. We've worked from our headquarters in Dunstable's Quadrant Shopping Centre since we started but the Deakin-White project is getting too big for one office. So we've opened another one.
Deakin-White have launched in Hatfield because it's time we had a physical presence in Hertfordshire to reflect our cross-county status. Like the Dunstable operation, the Hatfield office will make full use of the very latest technology, which has been designed and developed to speed up and simplify the buying and selling process and achieve the very best sale prices.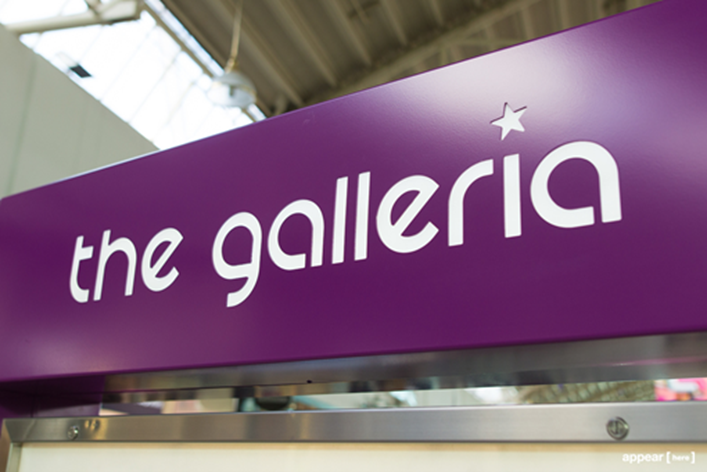 The new office will be in the endlessly capably hands of Scott Willmott, our St Albans and Hatfield partner. Naturally, we asked Scott how he felt about his new responsibility and he told us:
'Helping people move successfully and with clear communication is my passion. I also pride myself on my commitment to helping the client from start to finish. I'm proud to be a partner and it's my mission to send every satisfied customer away with a smiling face. Buying and selling a property doesn't have to be the headache so many people expect. With the help of an agent who really cares about the process in human terms, it can be an exciting, positive experience.'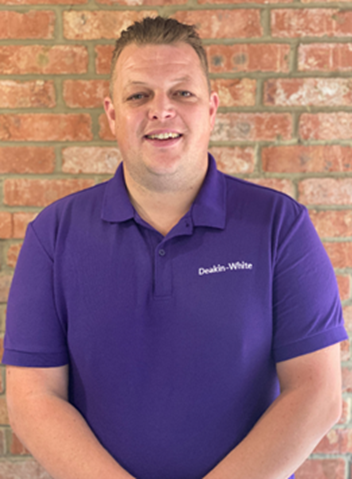 The time is right for an expansion which represents the logical next step in our business's growth. The local market is solid and sound, with property price rises running at up to 4.5% over the past year. Prices are well above the national average, but still entirely realistic and well within range of first-time buyers as well as those planning to move on up the ladder.
Scott's brief, on which we know he will deliver, is to extend and strengthen Deakin-White's network and profile in this highly desirable region. All the resources of the agency are at his disposal.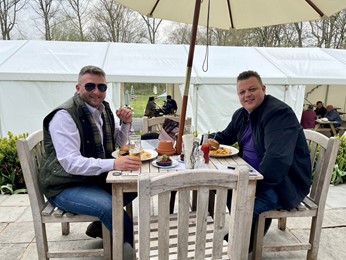 This is a very exciting development for our agency and we welcome any and all new enquiries as well as returning clients. Our services cover both residential and commercial sales, lettings, auctions and mortgages. We are accredited by both the Property Ombudsman and the Trading Standards Institute.
If you are looking to sell, buy or move in St Albans, Hatfield and the surrounding areas then please call Scott Willmott today on 01727 620131 or email This email address is being protected from spambots. You need JavaScript enabled to view it.
Details

Hits: 60
When moving home, it's always a kind of chicken and egg situation, you will no doubt have been nosing online for your potential next home, but you're also curious about the value of the home you already own.  But when you own a property and are looking for another, is there a right way round to do it?  Should you buy or sell first when moving home?
Buying First
For some people, the idea of moving forward is only possible if you know where you're going. Why on earth would you consider selling your home when you have no idea where you will be moving to?  You may have a clear picture in your mind of the kind of property you're looking for, and until you find it, there is no way you're going to place your home on the market.  For sentimental reasons you could be struggling to say goodbye to your current home and there is a kind of comfort in knowing what home you will be moving to.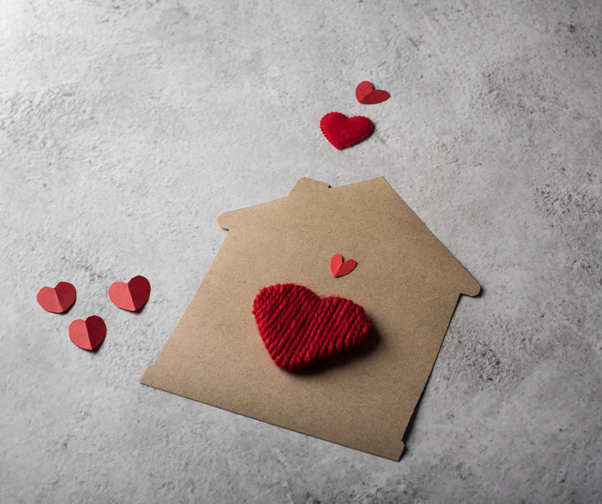 We completely understand all these emotions. Moving home is a huge thing and you want to make sure you get it right but buying a property before you have sold your home is not the right move to make.
For Financial Reasons
You may have an idea of what your home is worth, or even had your home valued, so when you start to look at homes on the market, you will have a sense of what you can afford.  A valuation is not a sold price, and property markets rise and fall over time. The figures you are basing your finances on could be completely different to the actual figures that apply when you start to go through the process.  If they are too far apart, you could potentially lose the home you are looking to buy as well as a few pennies along the way.
Puts You in a Weak Position
When someone makes an offer on your home, you want to ensure that they are in the best position possible so that things move quickly and smoothly.  As a seller, you are looking for someone chain-free, or in a small chain, who has their finances in order and their home has been sold.  How would you feel if someone made an offer on your property but they hadn't even placed their home on the market yet?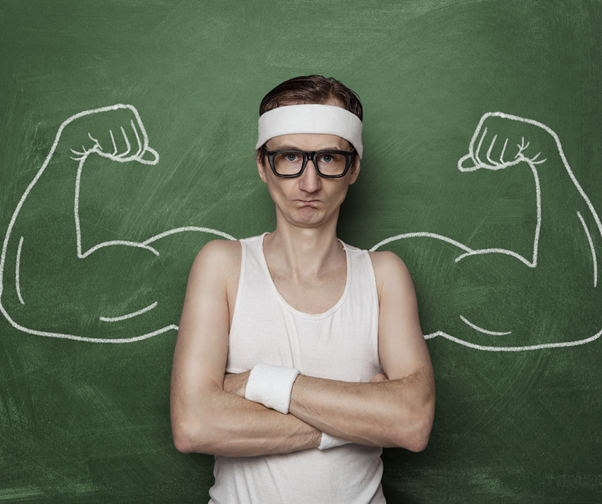 Because Time Doesn't Stand Still
We would love to tell you that that we can stop time, but that's one skill that even us estate agents and unable to achieve.  Whether you're wishing to move before the stamp duty returns to normal to take advantage of a discount, or you want to be in before the new school year starts, the speed of the process is always something that concerns buyers and sellers alike.  The process in the UK is not swift, as we know, and anything that feels like it's dragging its heels can make things seem a thousand times worse. 
Even if your offer is accepted by a seller, how long would they be willing to wait for you to sell your home? How long would you wait?  Nothing is more frustrating in a move than delays and waiting for someone to sell can be one delay too far for many, which sadly can see chains collapsing.
Shattering The Dream
You have set your heart on your chosen new home and you're spending your evenings picturing how you will decorate, where your furniture will go and what your life will be like living there.  Dreaming about your new home is what's making leaving your old one so much easier, to the extent that  emotionally you've already left your current property.  It's now on the market and you've made an effort to make sure it's looking good for potential buyers, all you need is one buyer to see what a fantastic house it is.  Yet things are not going according to plan. Viewings are getting less, the sellers of the house you want are getting nervous and you can see the dream of your new home shattering all around you. Who needs that stress?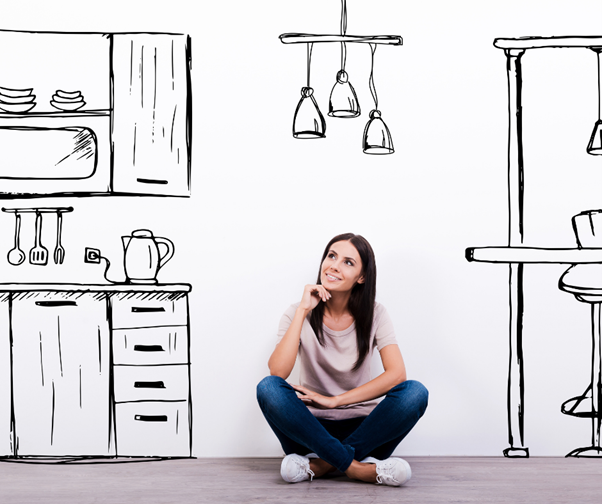 Get it Right From The Start
SELL YOUR HOME FIRST! There is only one right way to move and that is to sell your home first. This way, you'll be putting all your energy into your current home to make sure it isn't just looking good for buyers but looking amazing.  You will be in a better position financially, because you'll know exactly what monies you have to play with when you start to look for your next home, and you'll be in a stronger position to get your offer accepted. 
We understand the lure of wanting to search for a new home before you sell, but please be patient, you will get to that part of your move quicker if you take our advice and sell your home first. Finding your next home will feel even more exciting when you know you can actually move forward rather than waiting in limbo.
Thinking about moving? Get in touch with our team at Deakin-White and we'll get you on the first steps to getting your home on the market and promptly sold. 
Details

Hits: 92
Deakin-White are delighted to announce that we are now working alongside Boomin - the next generation property site. You probably haven't heard of Boomin yet, so allow us to explain what it's all about.
Boomin was launched in 2021 to transform the property market, while making the lives of clients and estate agents easier. Boomin's powerful property site aims to reduce the stress and burden of moving home, as well as provide inspiration to home buyers. Too often, buyers feel left out of the loop of property buying, but Boomin aims to engage them and empower them.
So what is it that makes Boomin so special? Read on to find out.

Secret Properties
Boomin allows you to discover Secret Properties that aren't available to see anywhere else. Secret Properties are properties that are not yet officially on the market. In some cases, they are still being valued by estate agents, meaning that no one else even knows they are going to be listed for sale. With Boomin, you can register your interest long before anyone else even knows the property is available. This allows you to be first through the door when the property comes onto the market, giving you the opportunity to get your offer in before anyone else.
Sneak Peek
Think of Sneak Peek as being like a movie premier: you get to see something before anyone else. Boomin enables you to jump the queue by booking viewings for properties days before details are posted online or anywhere else. This means that you can be the first to view an available property and, if you like what you see, can get your offer in long before anyone else has even viewed it.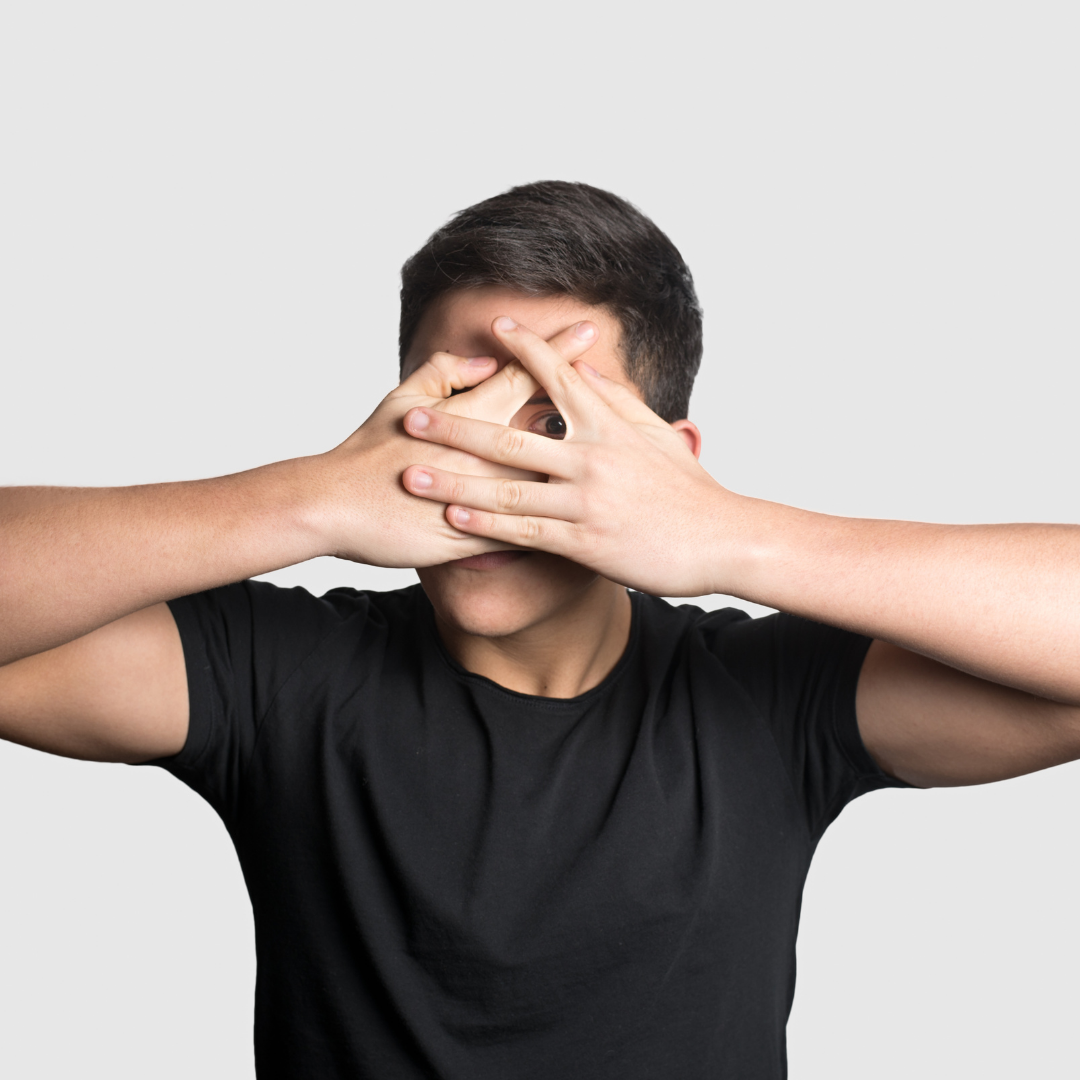 Property Playground
Property Playground provides inspiration for your new home. Buying a property can be stressful, but Property Playground is all about having fun. Get tips and advice on creating your perfect home decor and making your property work for you. See hundreds of photos of aspirational homes and view collections carefully curated by industry experts and people just like you. Follow collections you particularly like to help you put together your dream home.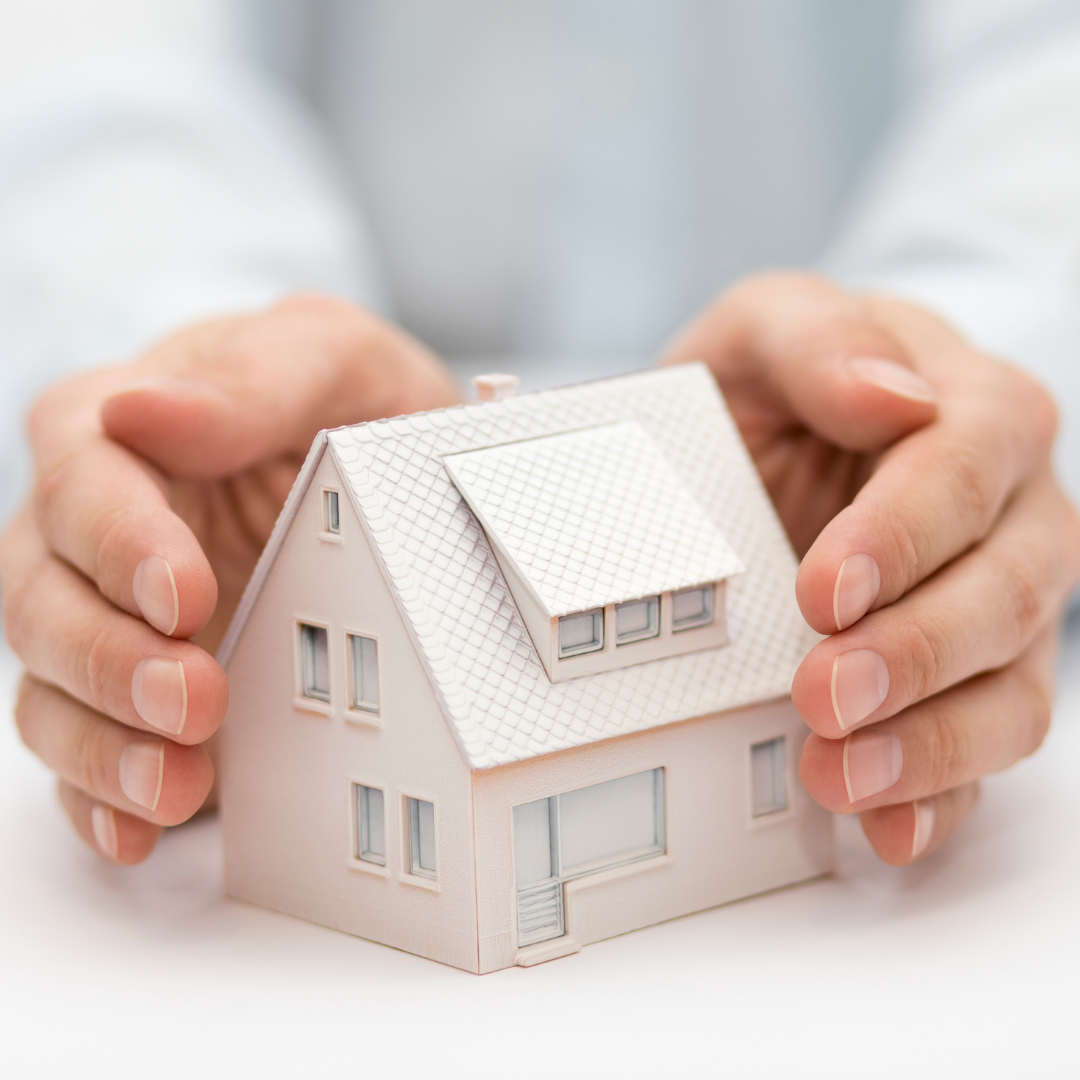 Book Viewings Online
Boomin understands that when you see the perfect property appear online, you want to book a viewing immediately. The most desirable properties are snapped up before you can blink, so to be in with a chance, you need to be one of the first buyers through the door. Boomin allows you to book property viewings online, 24 hours a day. So when you see your dream home appear, you can book a viewing immediately without having to wait for the estate agent to open or for your call to be returned.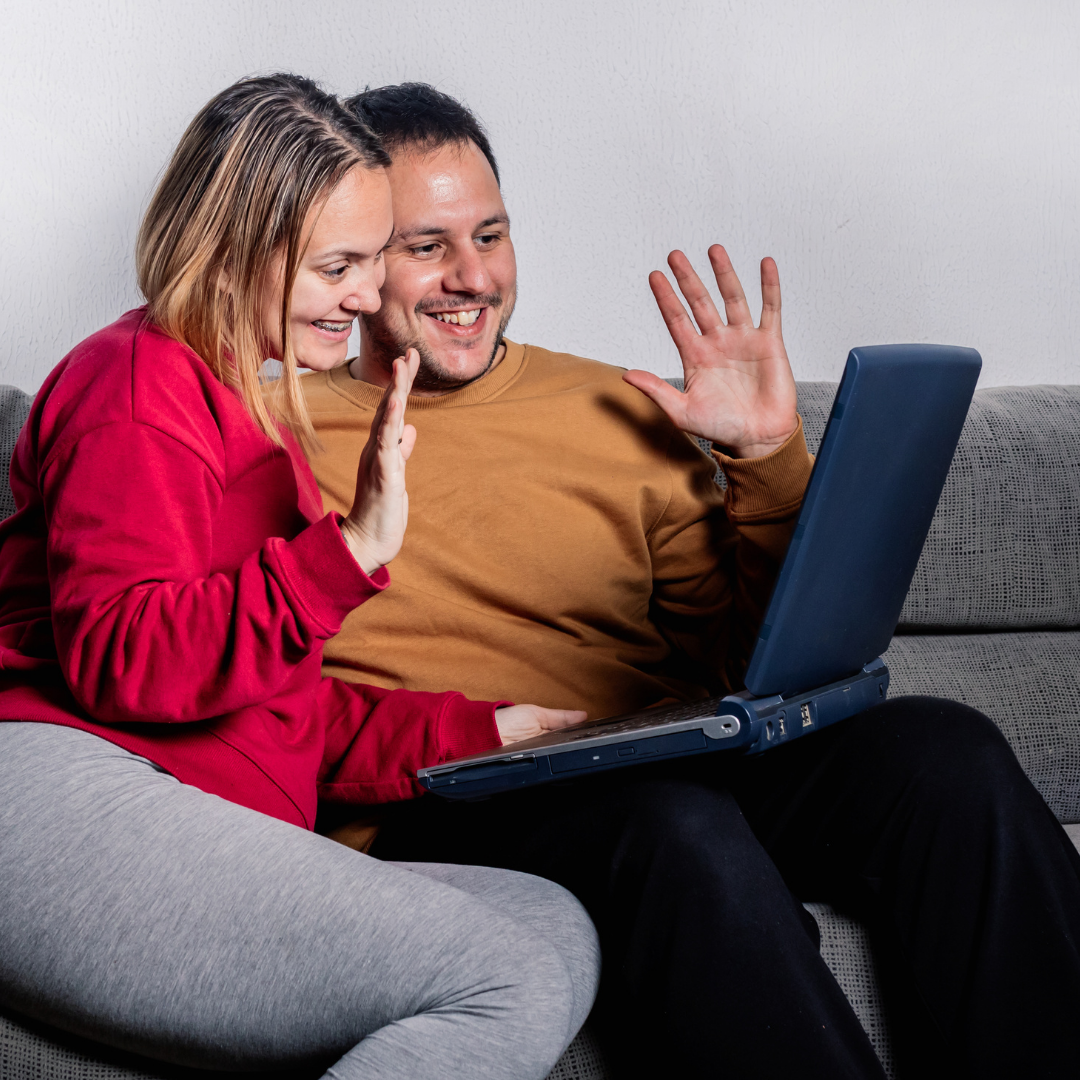 This means now we advertise all our properties not only on DWRealEstate.co.uk but on all the major property portals including Boomin, Rightmove, Zoopla, Prime Location and OntheMarket.com.
We hope you're as excited about Boomin as we are. We'd love to tell you more about our work with Boomin and answer any questions you might have. You can get in touch at any time using the following details:
Deakin-White
Tel. 01582 343 548
E-mail This email address is being protected from spambots. You need JavaScript enabled to view it.