Vantage, known by the locales for their incredible curry they serve up, is ranked number 3 on Trip Advisor for the areas, out of 91 other restaurants. It has 321 reviews and has a 4.5 star rating out of 5 total stars. It is known also for the excellent range of "curry cuisine," and specializes in Bangladeshi, but has Vegetarian, Vegan, and Gluten Free options. 
If that wasn't enough of a reason to come in and try the food, they were recently honoured by the British Curry Awards, and were shortlisted as one of the best restaurants in the whole of the South East of England.To top off their gold star quality, from start to finish, I was mesmerized by the kindness of the staff, and the friendly atmosphere was really relaxing.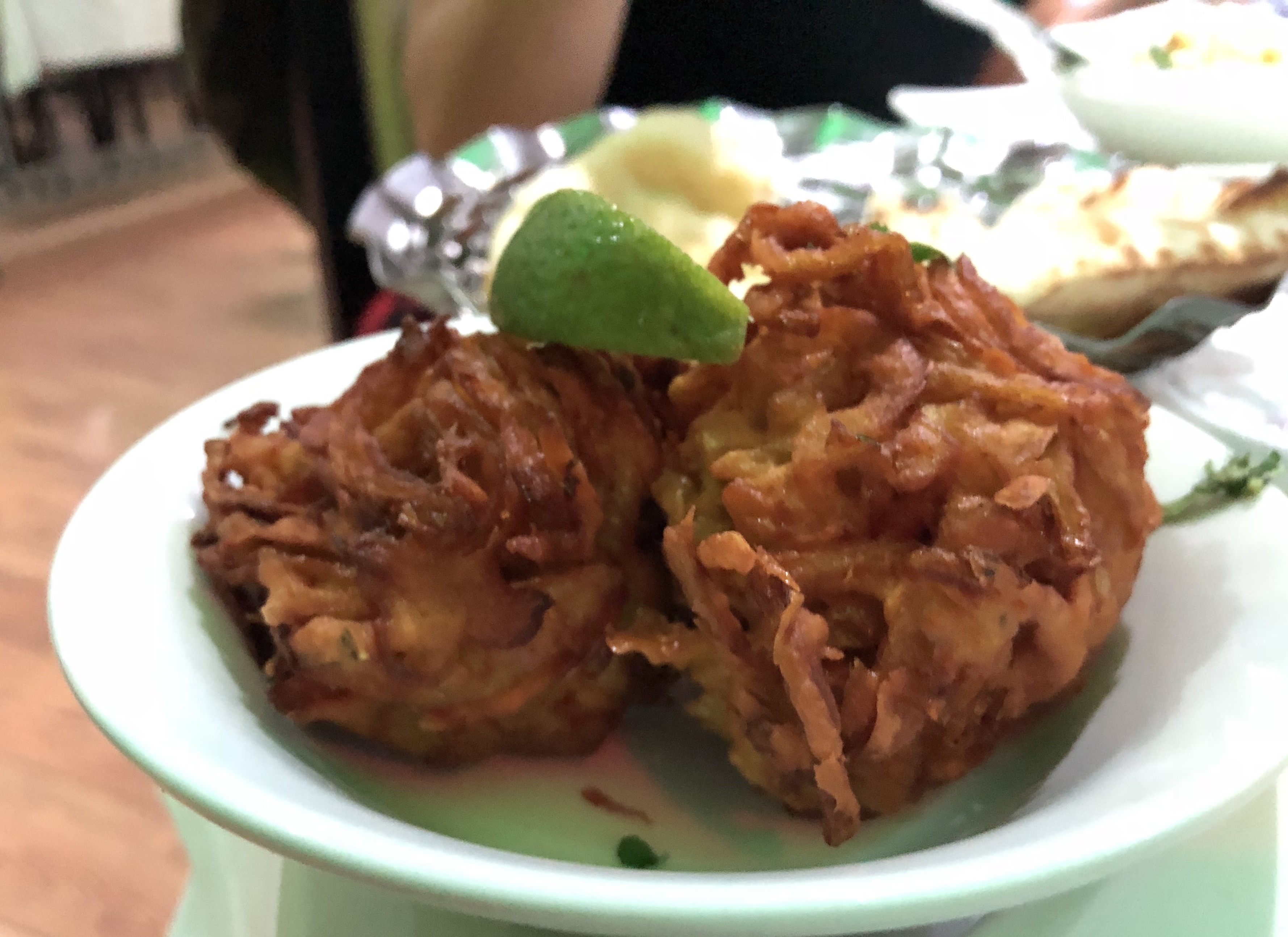 Starting the meal off right, I tried one of Onion Bhaajis, a must for Vantage goers. It was dense enough to have as a fulfilling appetizer before the meal came out, yet not overwhelming to eat. We also of course had the papadoms, with absolutely delicious sauces. The mango chutney was my favourite and it was very tangy and thick.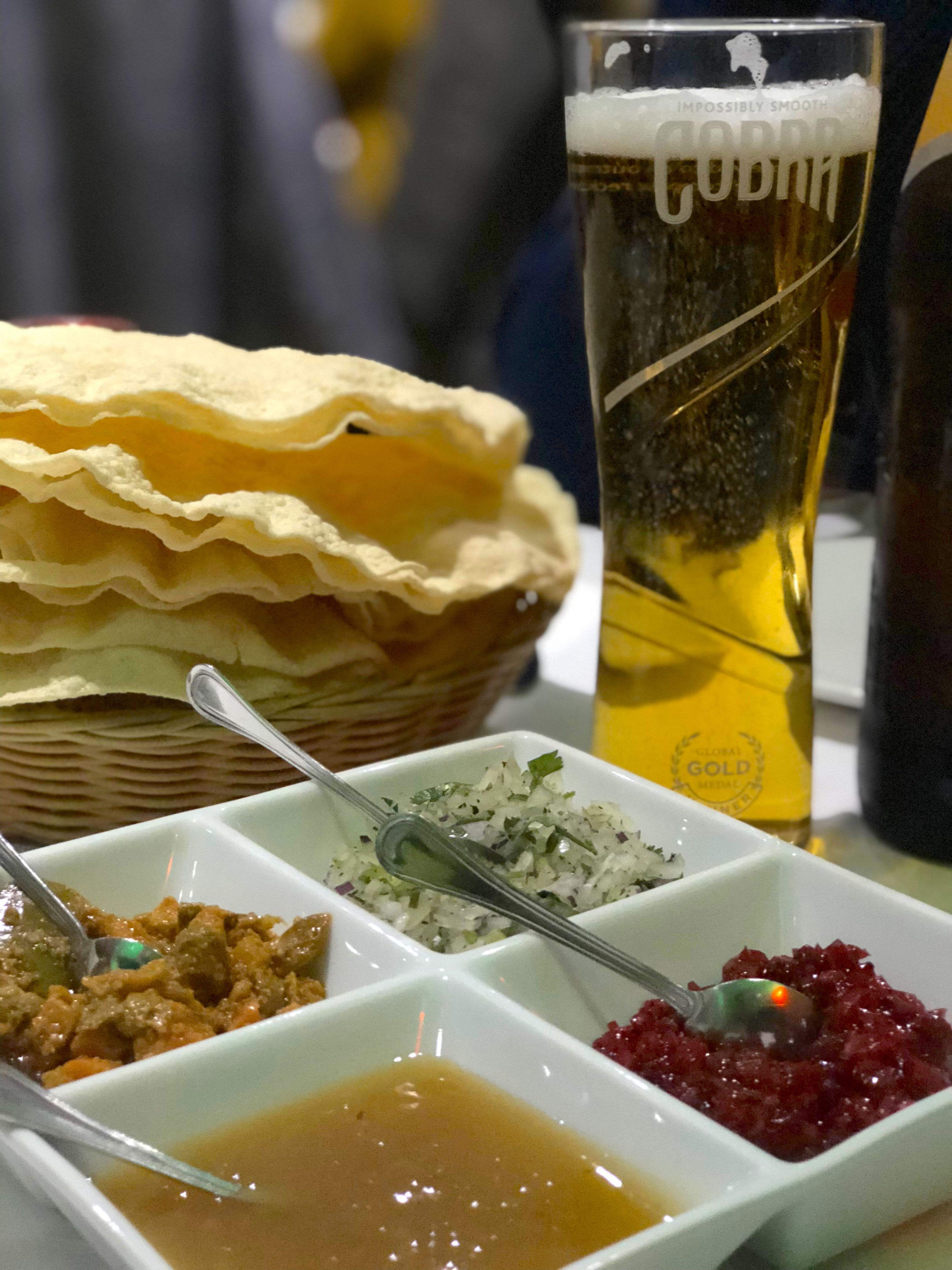 For mains I tried the Manga and Danya Chicken, which is cooked in a mild and creamy coconut sauce with mangos (yum!) coriander, and sultana, and then is garnished with almond slices. Being a fan of sweeter curries, I was absolutely enthralled to try this dish, and it will be my regular there in the future. We all had rice to match our dishes, and I had the Paswari Naan bread (seeing a trend!?) to add to the mix of sweetness and texture.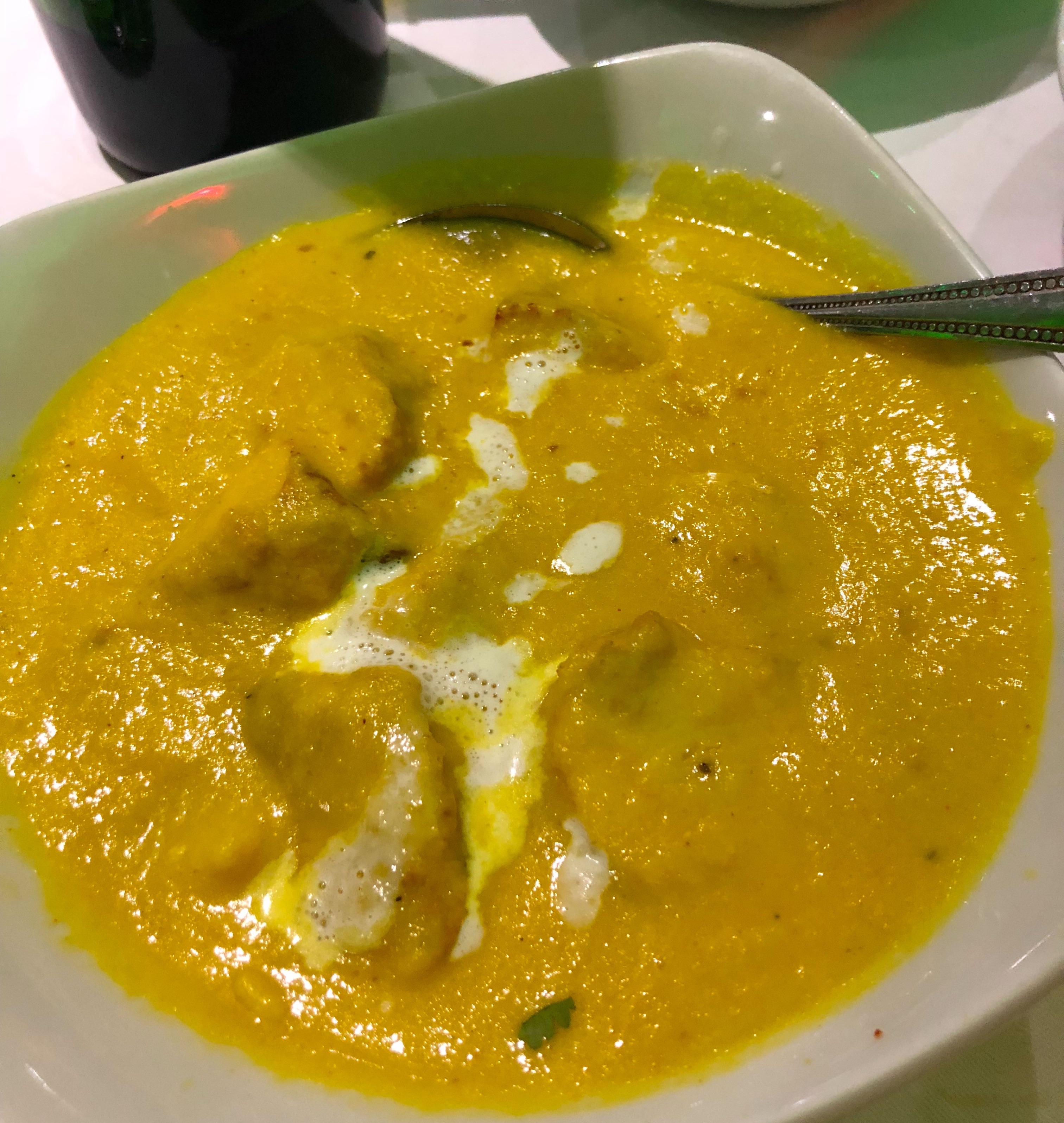 This being my first time at Vantage, I was in awe at the top-notch quality of food they served. The only quibble I had was that ordering our food took a while, despite the amount of people in the restaurant. The attentiveness of the staff when our drinks were running out, or needed something for else for the table, seemed fine during the evening, though. 10 out of 10 would recommend for a lovely evening out if you are wanting a curry and will definitely be going again. Thanks Vantage!