Opening in September of 2001 by Karen and Michael Graham, Kazmicks, is a family run restaurant in all of the best ways possible. This Dunstable gem is located across the street from Suitcase Travel and is usually known by in café eating crowd with their quick service, decent portions, and great prices.
Being a regular at Kazmicks already, I was surprised when they announced they were serving a dinner menu for Friday and Saturday nights henceforth. I was invited to attend their opening launch and was enamored by their offering of "Hot Rocks" and their food selection, which stays true to their love of burgers and chips, with a few added treats!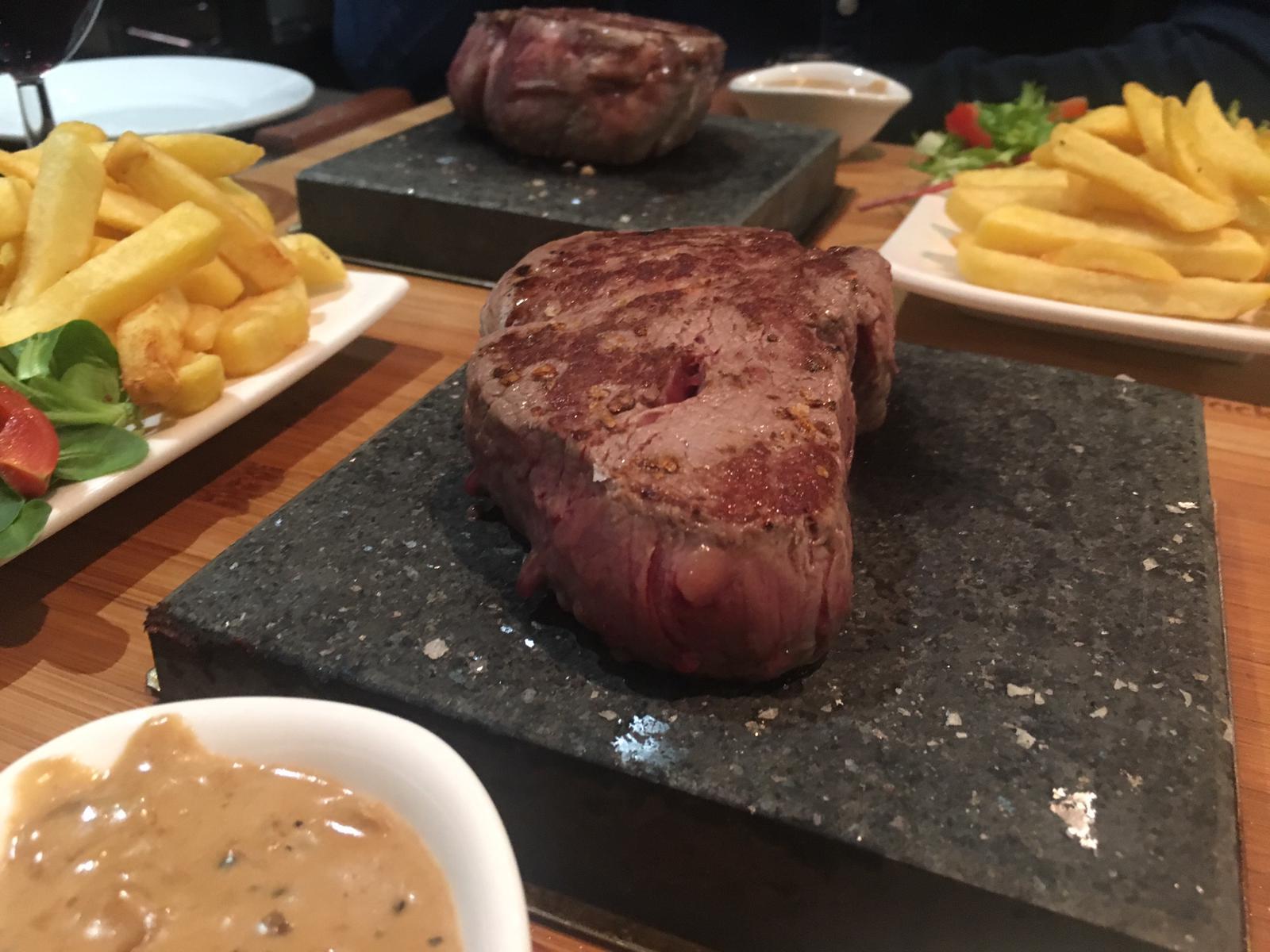 We ordered the Nachos Platter for sharing, and the Mixed Sharer, which has cheesy garlic bread, calamari, crispy potato skins, chicken wings with BBQ sauce, salad, and sour cream. The nachos were my favourite, as it had enough guacamole to keep any millennial happy. I enjoyed the other selections as well and recommend trying the delicious cheesy garlic bread which was thickly layered with cheese.
For main course, Ed tried the Hot Rocks - 8oz Fillet Steak, which was a generous size. For those unknown to the Hot Rocks scene, it is basically a very hot stone given to you with your choice of meat on top, in which you are able to cook it how you want it. The steaks we got were juicy, thick, and full of flavour. It came with a peppercorn sauce, or options like mushroom or blue cheese sauce and was served with garlic butter, chips, and a salad.
I tried the Crispy Chicken Burger, which came with chips and a rather large chicken slice inside of my poppy seed bun. It was appetizing and crafted well, and definitely a great evening dish.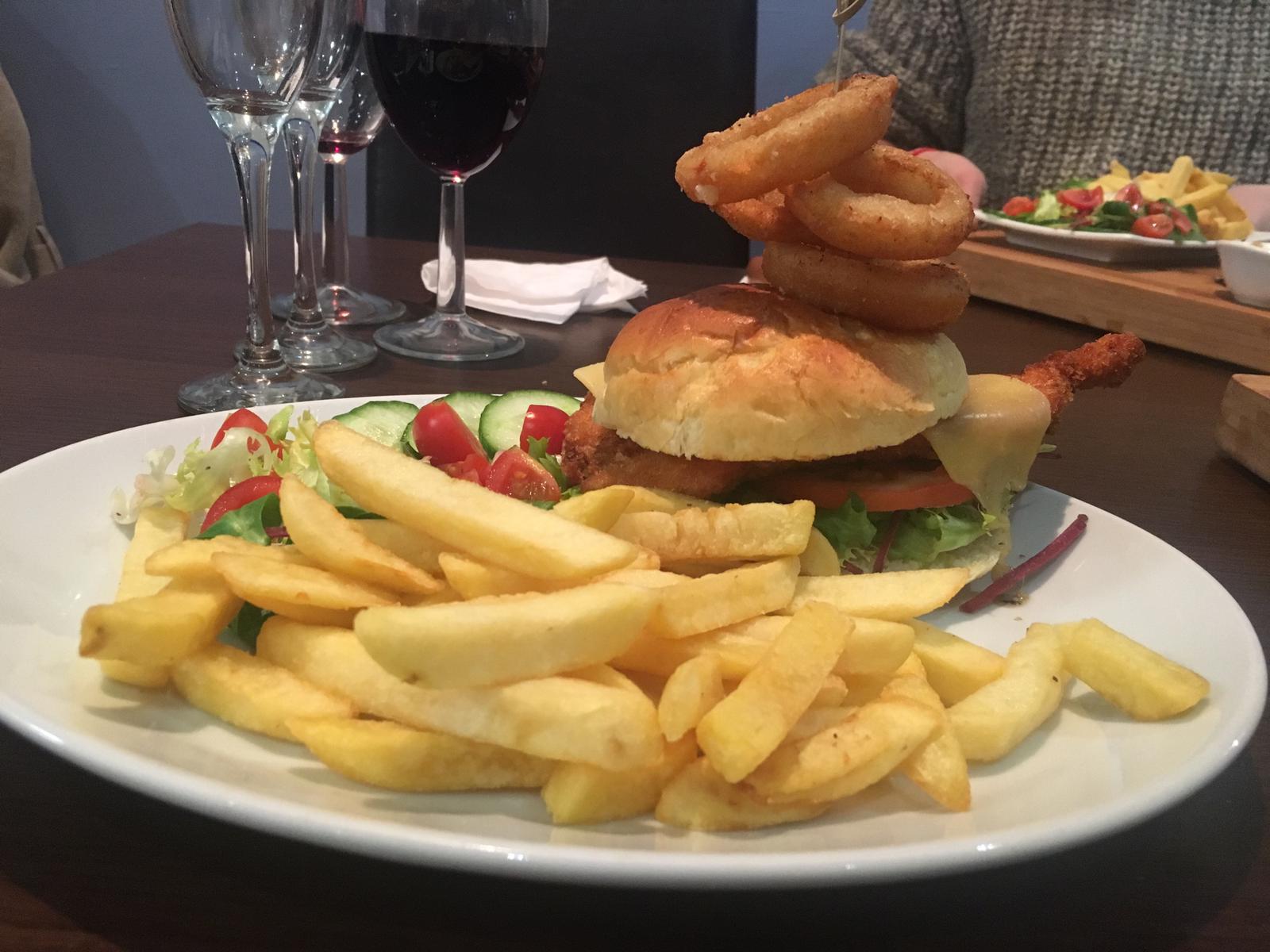 For desserts we all opted to share the Chocolate Fondue, which came with marshmallows, bananas, waffle pieces, and strawberries. It was enough for 3 people and came served in a heart shaped bowl. Dunstable has no other restaurant like this around and I am certain it will quickly become a date night special for the town. I want to also make a note of their Pornstar Martinis, which were made correctly, and were some of the best I have ever had!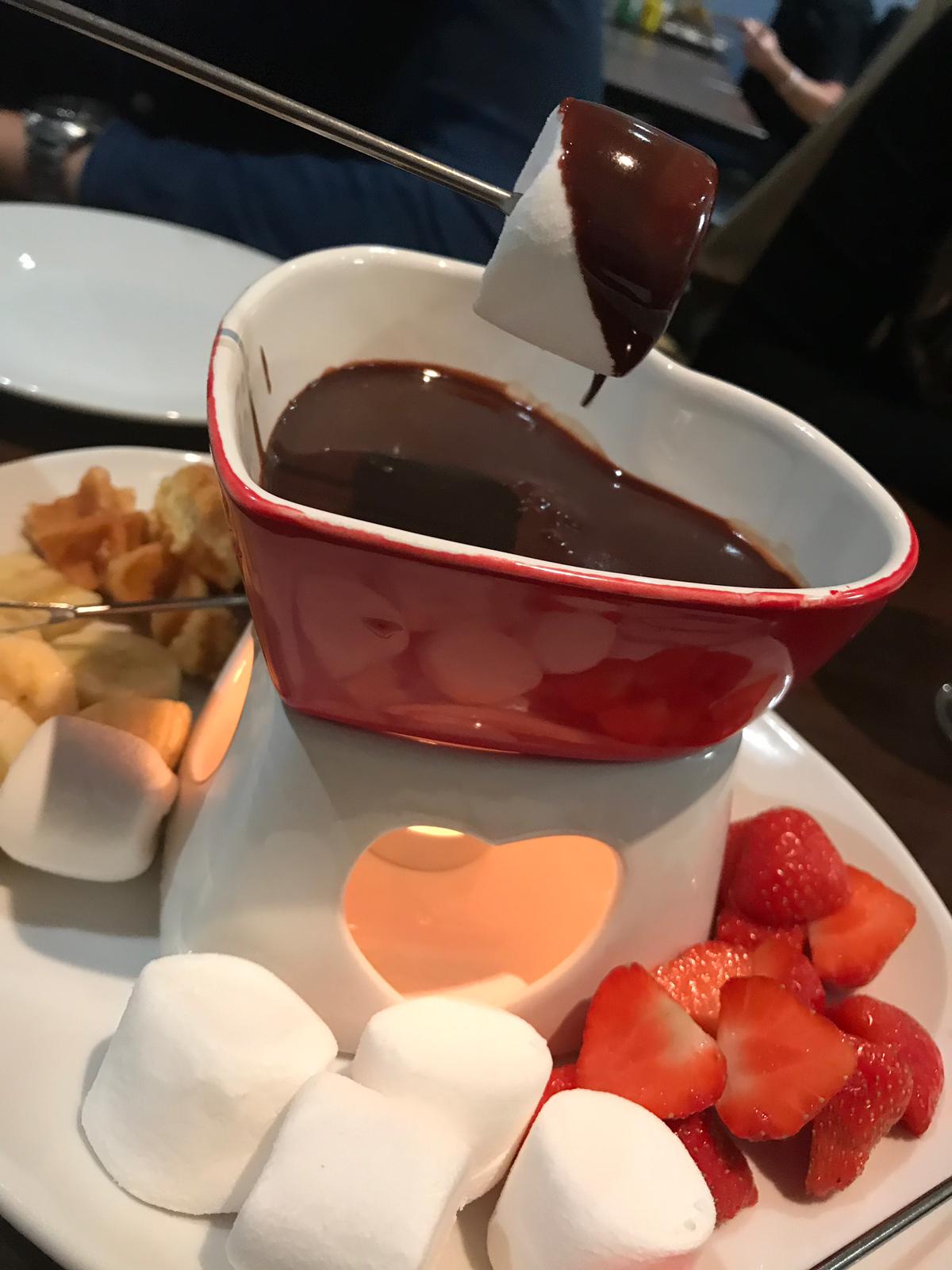 I fully recommend trying out Kazmicks for lunch, and also for dinner where the menu and atmosphere completely changes. They have gotten new chairs and tables in and have decorated it to give off less of a café vibe. I do want to say that Kazmicks needs a Trip Advisor account, only because I would love to leave them a positive review on there! The servers were all incredibly friendly, and the Graham family are lovely people. Dunstable is blessed to have them and their restaurant around. Thank you Kazmicks for an honestly superb evening!