The average asking price across the UK is now £403k compared to £339k in Q1 2019, an increase of nearly 19% in two years. Book a valuation with Deakin-White to find out how much your home is now worth - www.dwrealestate.co.uk/valuation
With a sustained high level of Sales Agreed and no significant increase in properties coming to market, the lack of available properties is continuing to push prices up as demand currently significantly exceeds supply, providing for a sellers' market.
All regions of the UK have benefited from the increase in property asking prices with the lower performance of Inner & Outer London a direct consequence of the impact of the pandemic.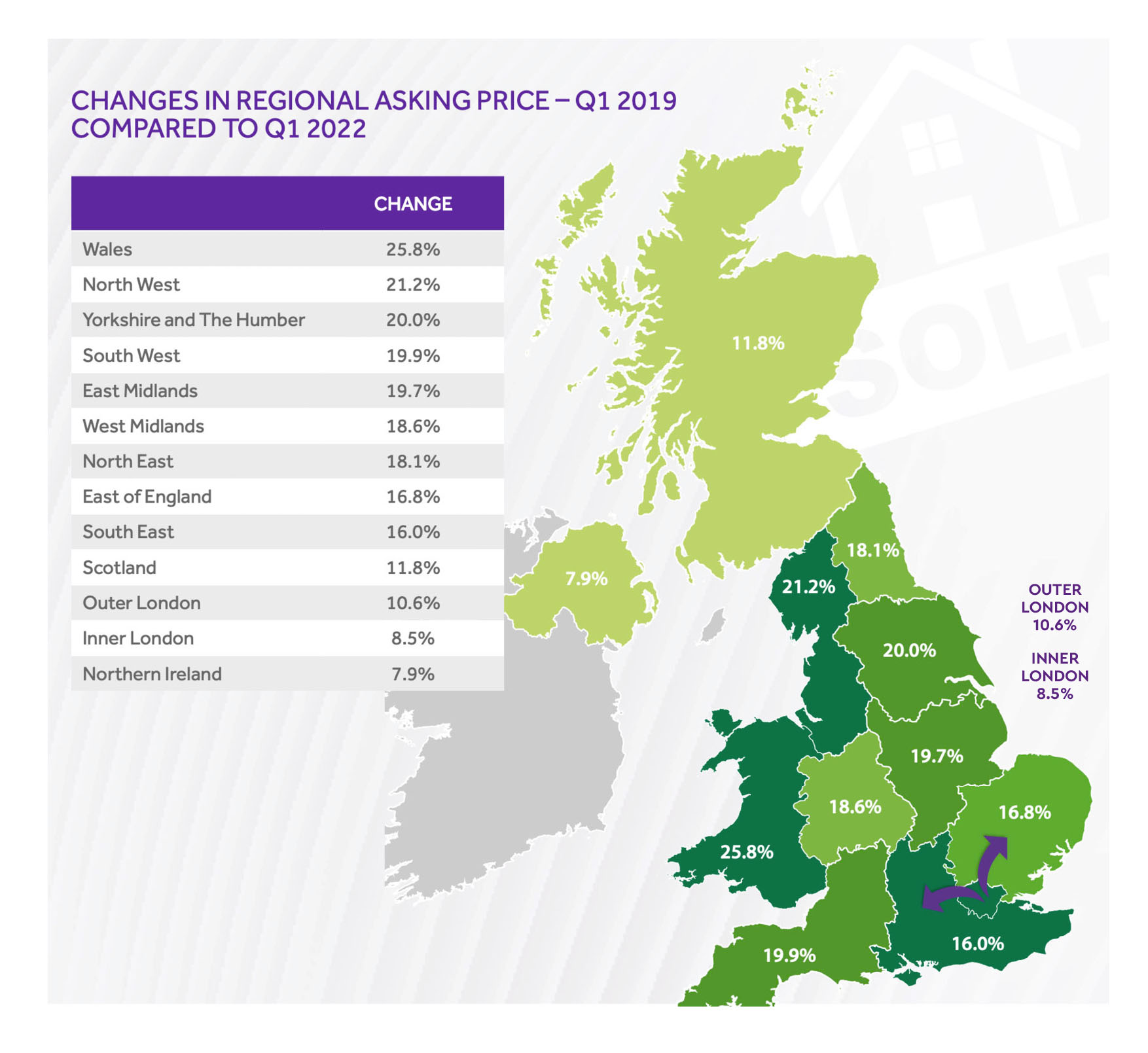 Our extensive property data tracks homemovers as they make their way through the buying and selling process. Known as the Homemover Wave, this journey can last several months and is broken down into the specific stages below and triggered by activity such as online property searches, surveys and EPC reports.
At the beginning of April 2022 there are over 1.45 million households progressing through the home move journey. This is an increase of nearly 300k compared to January 2022 with the number of people entering the top of the funnel rising significantly.
The spending power associated with this massive volume of movers can bring huge revenue gains and strong ROI across multiple sectors and categories, particularly as our economy and retailers start to experience a slowdown in consumer expenditure.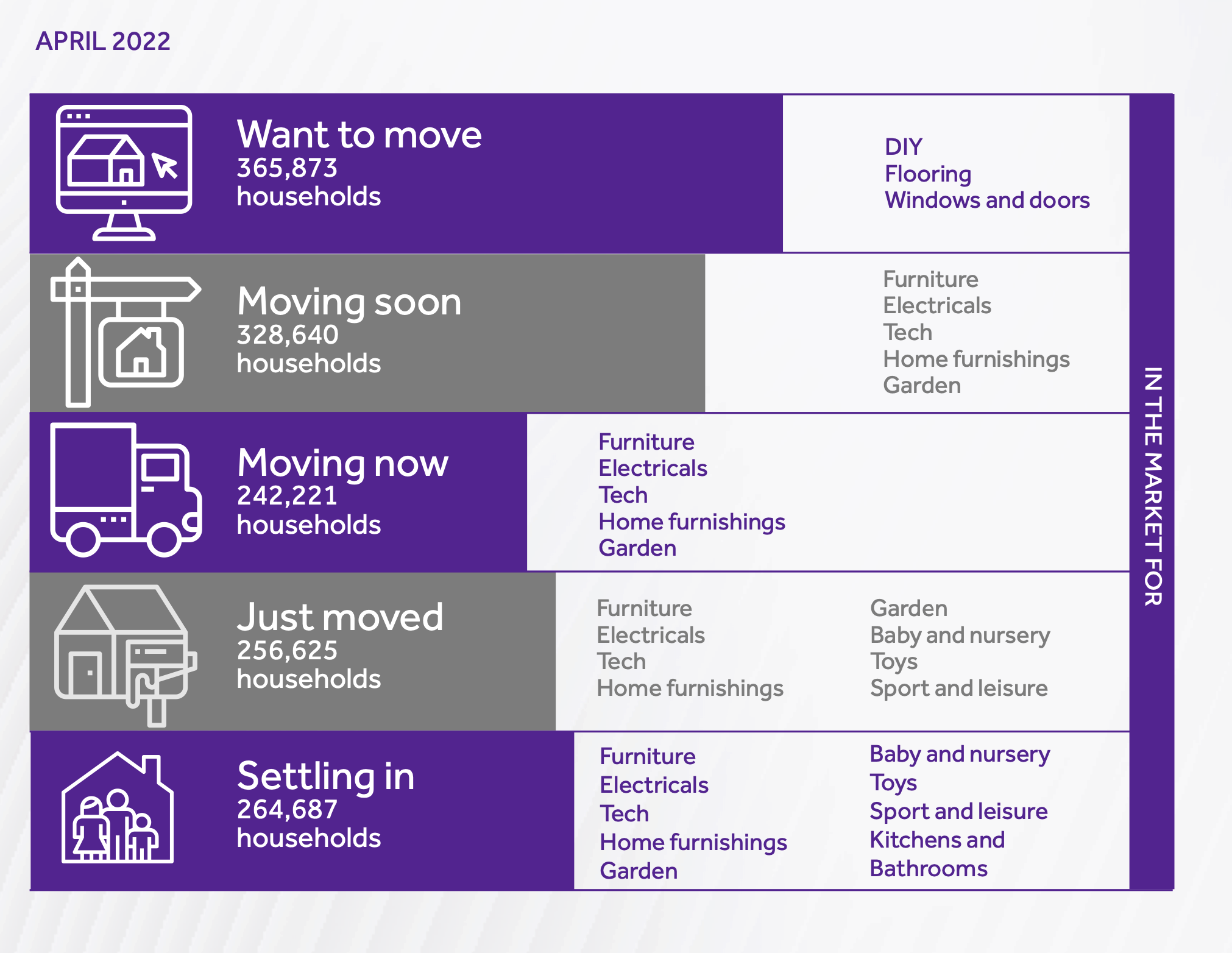 If you are thinking of selling, click this link to see book a valuation today - www.dwrealestate.co.uk/valuation